The army chief said that armies around the world are seldom criticised "but our army is often subjected to criticism"…reports Asian Lite News
Pakistan Army Chief Gen Qamar Javed Bajwa has said the army had started its process of "catharsis" and expected that political parties would follow suit as well and reflect on their behaviour, the media reported.

"This is the reality that there have been mistakes from every institution, including political parties and civil society," Bajwa said at the Defence Day event, Dawn reported.

In the final part of his speech, the outgoing COAS said he wanted say a few words on "political matters".

The army chief said that armies around the world are seldom criticised "but our army is often subjected to criticism".

"I think reason for that is the army's involvement in politics. That is why in February, the army decided to not interfere in politics," Dawn reported citing Bajwa as saying.

"Many sectors subjected the army to criticism and used inappropriate language," he said.

"To criticise the army is the right of (political) parties and the people, but the language used (should be careful)," Bajwa said.

Gen Bajwa said that a "false narrative was created", from which "an escape is now being attempted", Dawn reported.

"Today, I am addressing the Defence and Martyrs Day as the army chief for the last time," Gen Bajwa said at the start of his speech. "I am retiring soon. This time, this (ceremony is being held) after some delay."
The Defence and Martyrs Day ceremony is held annually at the General Headquarters (GHQ) Rawalpindi on September 6 to commemorate the sacrifices of fallen heroes of the 1965 war. However, it was postponed this year in solidarity with flood victims across the country.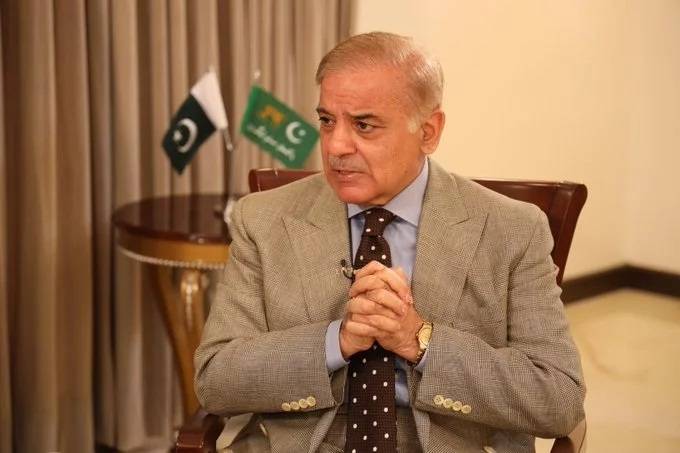 Govt receives list of contenders
Pakistan government on Wednesday confirmed that it had received the summary from the Ministry of Defence with a "panel of names" for the appointment of the new chief of army staff (COAS).
"The PM office has received the summary from the Ministry of Defence with a panel of names for the appointment of Chairman Joint Chiefs of Staff Committee and Chief of the Army Staff. The Prime Minister will take a decision on the appointments as per the laid down procedure," the Pakistan prime minister's office said in a statement.
Besides the government, the Pakistani army also confirmed that it had sent the names of six top lieutenant generals for the appointment of Chief of the Army Staff (COAS) and the chairman of the joint chief of staff committee (CJCSC).
"GHQ has forwarded the summary for Selection of CJCSC and COAS, containing names of 6 senior most Lt Gens to MoD," spokesperson Pakistan Armed Forces said in a tweet on Tuesday night.
A day earlier, Pakistan Defence Minister Khawaja Asif said the summary had been forwarded to the PMO from the defence ministry. "The rest of the steps will be completed soon," he tweeted.
Pakistan's defence minister has warned opposition leader and former Prime Minister Imran Khan, saying that the coalition government will deal with him, after the completion of the appointment process of the new Army chief.
"The process will complete in two to three days. The excitement will end, after which we will deal with Imran Khan," the Pakistan defence minister was quoted as saying by The Express Tribune. (ANI)