It is likely to be the most fractious meeting ever as divisions between the world's 20 major economies are so deep the traditional "family photo" of all the leaders has been called off…reports Asian Lite News
Twenty of the world's most powerful men and women will meet here this week with the global economy weakening by the day, developing countries facing a looming debt crisis and war raging in Europe. The Group of 20 leaders summit is expected to do precious little about any of it.
To say that expectations are low for the annual meeting — which will draw President Biden and Chinese President Xi Jinping, as well as leaders from Europe and emerging powers such as India and Brazil — would be an understatement.
Before leaving Washington, Biden said he planned to raise with Xi the differences in their approach to the self-governing island of Taiwan, trade practices and China's relationship with Moscow amid its nearly nine months-old invasion of Ukraine. Chinese officials have largely refrained from public criticism of Russia's war, although Beijing has avoided direct support such as supplying arms.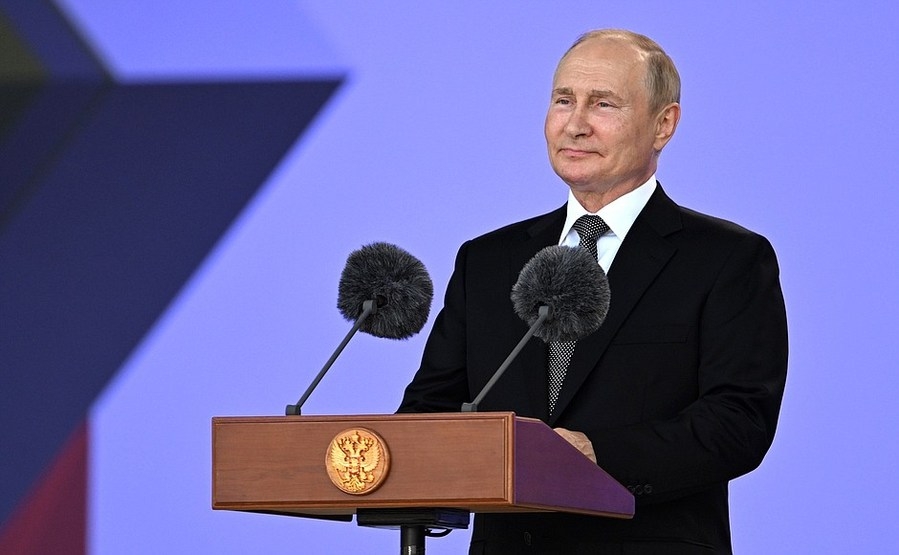 Meanwhile, UK's Prime Minister Rishi Sunak will set out a five-point economic action plan to address global instability and the rising cost of living at this week's G20 summit – where he will face Russia's foreign minister and call out Vladimir Putin's regime.
Western leaders are all expected to meet Russian Foreign Minister Sergei Lavrov and confront him. President Putin will likely skip the meeting despite Russia being a G20 member, in the face of condemnation of his war in Ukraine.
Sunak warned this year's meeting will not be "business as usual" as the world confronts the most significant set of economic challenges since the first G20 meeting in 2008, which took place in response to the financial crisis at the time.
The prime minister said he will "call out Putin's regime" during the first encounter between a British prime minister and Russian government officials since the invasion began in February.
Ahead of the trip to Indonesia, Sunak's official spokesman said: "We will absolutely use every opportunity to confront Russia about their continued illegal actions. We will speak with our allies in one voice on this."
It is likely to be the most fractious G20 meeting ever as divisions between the world's 20 major economies are so deep the traditional "family photo" of all the leaders has been called off because many leaders will not want to be pictured with anybody from Putin's regime.
With India set to take over the G20 presidency, all eyes will be set on Prime Minister Narendra Modi who has around 20 engagements lined up within 45 hours, including several bilateral meetings with other world leaders.
Foreign Secretary Vinay Kwatra said the prime minister will participate in three key sessions – food and energy security, digital transformation and health. The prime minister will join other leaders from around the globe in discussing several issues, including the state of the global economy, issues relating to energy, environment, agriculture, health and digital transformation.
India, Indonesia, and Brazil will be the Troika during India's G20 presidency. Foreign Secy Vinay Kwatra said, "during our G20 presidency, India, Indonesia, and Brazil would be the Troika. This is the first time in G20 that this Troika would consist of developing countries and emerging economies in a row."
Ahead of a possible meeting between Modi and US President Joseph Biden, External Affairs Minister S. Jaishankar and US Secretary of State Antony Blinken met in Cambodia on the sidelines of the East Asia Summit (EAS) on Sunday, and discussed the war in Ukraine, Indo-Pacific strategy, energy issues, the G20 and Indo-US bilateral relations, Jaishankar tweeted. "The US supports India's G20 presidency," Blinken said in a tweet, adding that their discussions focussed on "ongoing efforts to expand our partnership & mitigate the effects of Russia's war on Ukraine."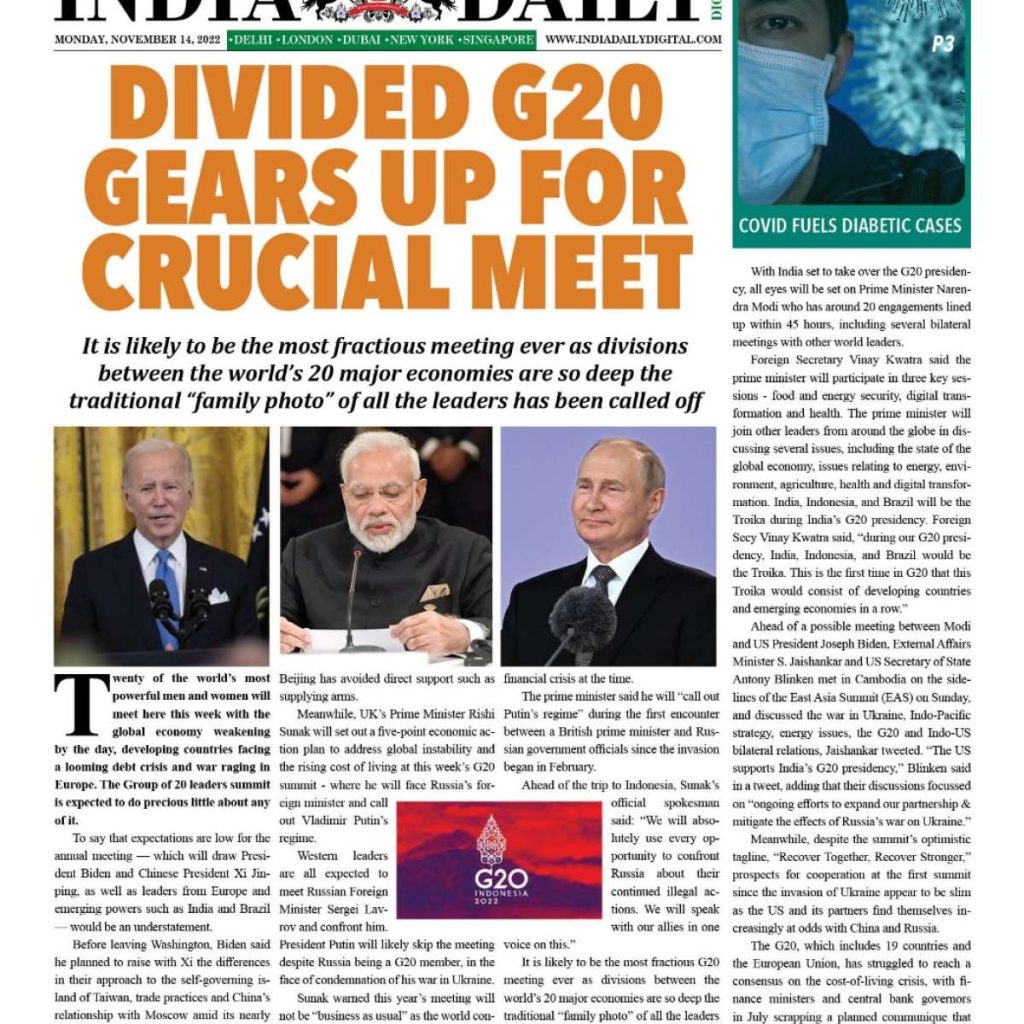 Meanwhile, despite the summit's optimistic tagline, "Recover Together, Recover Stronger," prospects for cooperation at the first summit since the invasion of Ukraine appear to be slim as the US and its partners find themselves increasingly at odds with China and Russia.
The G20, which includes 19 countries and the European Union, has struggled to reach a consensus on the cost-of-living crisis, with finance ministers and central bank governors in July scrapping a planned communique that would have addressed inflation, global food and supply shortages, and sluggish economic growth due to discord over Ukraine.
Summit host Indonesia has sought to maintain the forum's neutrality, rejecting calls by Western countries and Ukraine to exclude Russia, and highlighted the potential for cooperation on food and energy security.
At the G20 finance ministers meeting held in Washington in April, representatives from the US, UK and Canada walked out of a closed-door session when Russian delegates began to speak, and in July, Russian Foreign Minister Sergey Lavrov stormed out of G20 talks in Indonesia following criticism of the Russian invasion of Ukraine.