The UNECA said it is facilitating the deepening of Africa's participation in the battery and electric vehicle value chains through current investment projects in Congo and Zambia
The implementation of the African Continental Free Trade Area (AfCFTA) agreement should be expedited as the free trade zone will boost intra-African trade and accelerate industrialisation, the UN Economic Commission for Africa (ECA) Acting Executive Secretary Antonio Pedro has said.
"While the AfCFTA's promise is high, that promise can be realised only if the agreement is implemented efficiently," a UNECA statement said.
He said that implementing the AfCFTA Agreement and supporting African economies, particularly Least Developed Countries (LDCs), "was no small task".
The AfCFTA holds great promise to help LDCs recover and accelerate growth, Pedro said, citing a recent UNECA empirical assessment that reveals the successful implementation of the continental free trade pact will positively impact Africa's GDP, trade and welfare.
He said with the AfCFTA agreement in place, intra-African trade could be 34 per cent higher in 2045 than without the AfCFTA in the same year.
According to Pedro, the effective implementation of the AfCFTA agreement will help Africa industrialise and diversify away from the energy and mining sectors.
The UNECA said it is facilitating the deepening of Africa's participation in the battery and electric vehicle value chains through current investment projects in Congo and Zambia. It said work on the transboundary agro-industry park and special economic zone involving Zimbabwe and Zambia was promising and it would equip the two land-locked and least developed countries to become bread baskets for Southern Africa and possibly Africa.
Pedro said the successful implementation of the AfCFTA agreement would help build Africa's resilience and potentially reduce its current trade dependence on external partners.
This was critical in light of the vulnerabilities exposed by the Covid-19 pandemic and the conflict in Ukraine. Africa needs to mitigate the potential negative impacts of future external shocks, he added.
AfCFTA key in cushioning African LDCs
The Economic Commission for Africa (ECA) is supporting regional trade integration through the African Trade Exchange Platform (ATEX), a platform enabling bulk procurement of commodities.
Speaking at a session on integrating regional trade during the regional consultation on LDC5 for Least Developed Countries (LDCs) in Africa and Haiti, ECA Director for Regional Integration and Trade Division, Stephen Karingi, highlighted the importance of trade within the LDCs of which 33 are in Africa.
Over the past 5 years, about 80% of exports from African LDCs were destined to extra-African countries while about 79% of African LDCs imports were sourced from outside of the continent.
"Mirroring Africa more broadly, the LDC's largely import manufactured products and export goods low along critical value chains like fuel products, ores and metals, and food items," Karingi said, expressing concern that current trade patterns have exposed African LDCs to commodity price volatilities and global shocks.
The ECA and Afreximbank in collaboration with the African Union and the African Continental Free Trade Area (AfCFTA) Secretariat, have developed a digital B2B and B2G ATEX.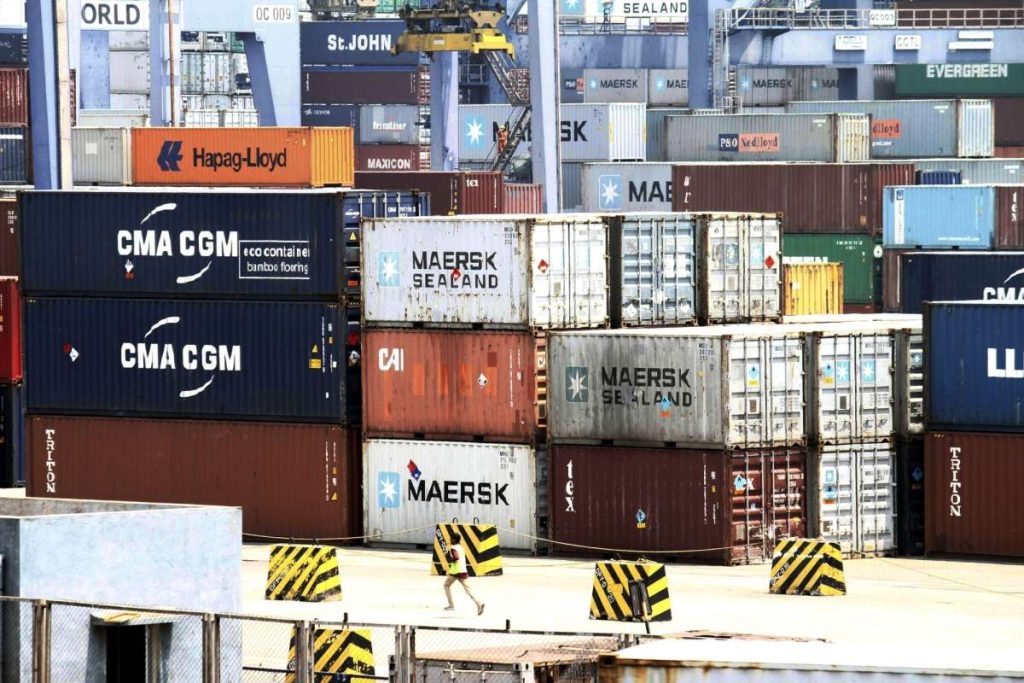 The platform provides a safe and secure digital marketplace for pooling Africa's trade demand, as well as a one point of transparent and competitive access to critical supplies.
Karingi explained that ATEX digitally enables the trade of the main agricultural commodities and inputs imported by the continent from Russia and Ukraine.
These include cereals, fertilizer and associated inputs, oils, oilseed, other products and inputs that support agricultural value chains.
The ATEX trade platform has been established on the back of the establishment of the AfCFTA, which, if fully implemented, is set to accelerate industrialization in Africa and increase the value of intra-African trade by 400 percent and the share of intra-African trade to 26 percent by 2045.
This is compared to the share of intra-African trade which was at 15 percent in 2020.
"The impact of the AfCFTA on intra-African trade is likely to be much higher as the above estimates don't consider informal cross-border trade which is prevalent in most African LDCs," said Karingi, adding that while the AfCFTA is expected to impact countries differently based on their existing comparative advantages, all African countries will benefit.
Trade gains are expected mostly in the industry, agrifood and services sectors. For example, Ethiopia's intra-African agrifood sector is expected to grow by 84% and the industry sector in Benin by 63%.
The ECA is helping African countries, many of which are LDCs, in developing their national AfCFTA implementation strategies.
Furthermore, the ECA has conducted research with Organisation for Economic Co-operation and Development (OECD) and gathered data on Digital Services Trade Restrictions across African countries. Of 28 countries with data, ECA has collected data on 17 LDCs which shows different trade restrictions across African countries.
For example, little restrictions in Gambia and high restrictions in Tanzania with infrastructure being the most common restriction found.
Despite the trade and industrialization prospects for LDCs offered by the AfCFTA, there were many barriers to industrialization for LDCs. For instance,  productive actors are largely resource- and talent-poor Micro Small and Medium Enterprises which were disproportionately led by women and youth including those in the informal sector.
ALSO READ: Heading BRICS a big opportunity South Africa