To cope with the unpredictability of the international market and possible crises, economists urged African states to reduce their reliance on the outside by diversifying their economies …reports Asian Lite News
For the first time since 2009, global growth will be weak, not going beyond 2%, according to the IMF figures.
Growth in Africa will therefore be subject to external shocks and be plunged into uncertainty.
To cope with the unpredictability of the international market and possible crises, economists urged African states to reduce their reliance on the outside by diversifying their economies putting great emphasis on agriculture and industrialization.
Cameroonian economist Eugène Nyam said, "In Togo, the Guaranteed Minimum Inter-Occupational Wage has risen from 60 to nearly $90. Representatives of private-sector employers and trade unions agreed on this increase."
Argan oil from Morocco is renowned for its many benefits. The turnover of the sector tripled between 2012 and 2019 to reach nearly 110 million dollars.
The kingdom has integrated argan into its agricultural strategy for 2023. It aims to transform the traditional crop into a modern, profitable and high-value sector and plans to double its production and promote the emergence of new middle-class farmers.
Crucially, these regional heavyweights will remain stuck in slow-growth mode, amid more challenging domestic and external economic conditions. South Africa will grow by just 1.5% in 2023 as higher interest rates, power supply issues and weak demand weigh on domestic and export-oriented business activity. The country could easily enter a technical recession—two consecutive quarters of negative real GDP growth—in 2023. Similar conditions will hamper growth in Nigeria, although the economy will benefit from resilient commodities trade and dynamic consumer goods and services markets in major cities, pushing growth to 3.1% in 2023.
In February, all eyes will be on the presidential election in Nigeria, Africa's largest economy. But whoever wins the contest, Nigeria's next president faces a daunting task in reviving a moribund economy. Despite its plentiful oil reserves, theft from pipelines, corruption and a lack of refining capacity means that the country continues to spend billions on wasteful fuel subsidies. Meanwhile, Nigeria's economic growth will likely continue to be restricted by the government's tight control of the naira and penchant for state interference in the economy.
Egypt continues to be greatly exposed to the global supply chain disruptions caused by the Russia-Ukraine war. With no end in sight to the war, reduced harvests and wheat exports still held up in the Black Sea, Egypt will continue to look at diversifying its food supply. Egypt will post growth of just under 3%, which will be less than half of that recorded in 2022, with the economy propped up as interest rates rise by a positive external contribution as real exports are supported by devaluation of the pound and liquefied natural gas (LNG) sales to energy-strapped Europe.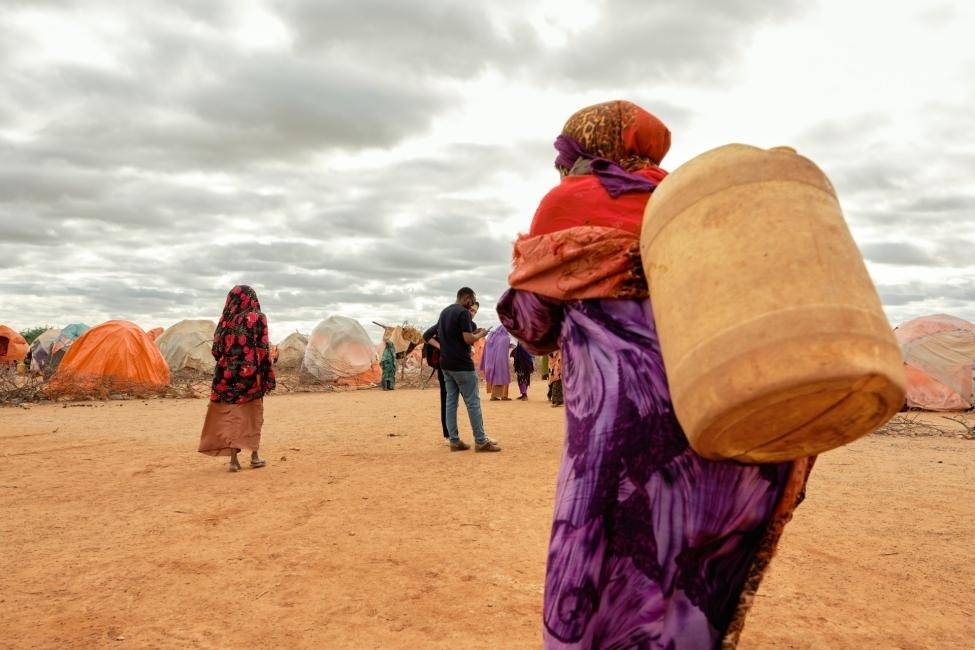 But although foreign investors pulled $20bn out of the country's debt market in February 2022, Cairo ended the year on a strong note, securing a $3bn IMF loan which is expected to catalyst additional financing of about $14bn from Egypt's international and regional partners.
The continent's second-largest economy, South Africa, is again expected to face a difficult year. According to the IMF, GDP growth is expected to rise by just 2.1% in 2023. External shocks are likely to be exacerbated by ongoing political instability, as the country's institutions and services continue to decline.
In East and West Africa, analysts are looking to Kenya and Senegal to lead the way. Kenya is recovering from the uncertainties of national elections held in August 2022 and will be the fastest-growing major economy in Africa during 2023, posting real GDP growth in the region of 5.3%.
William Ruto administration is getting underway with its plans to unleash the "hustler nation" of small enterprises and informal traders. Ruto has already made some eye-catching moves to boost investor confidence, including removing the fuel subsidy, cutting back on pre-election spending pledges and winning a bigger-than-expected tranche of IMF funding. With a 5.3% growth expected this year, analysts hope that Ruto can go some way towards delivering on his ambitious election pledges. Meanwhile, Senegal's plan to commence hydrocarbon exports from its large offshore reserves is prompting excitement among investors. Yet, experts caution that careful planning will be needed to avoid the "resource curse" that has afflicted so many other African countries.