Backed by 51 percent overall, the two-state solution is more popular among older Palestinians…reports Asian Lite News
Over 50% of Palestinians maintain support for a two-state solution to resolve the Israeli-Palestinian conflict. However, a majority now feel unrepresented by both Fatah and Hamas, while three-quarters doubt the current Palestinian leadership's ability to achieve a peace agreement with Israel.
The findings are from a new Arab News/YouGov survey to mark the 75th anniversary of the Nakba.
The online survey, carried out among 953 Palestinians between April 28 and May 11, found that half still believe in the two-state solution, which was agreed between Palestinian and Israeli leaders in Oslo in 1993 but failed to materialize in the face of opposition and violence from extremists on both sides, the Arab News reported.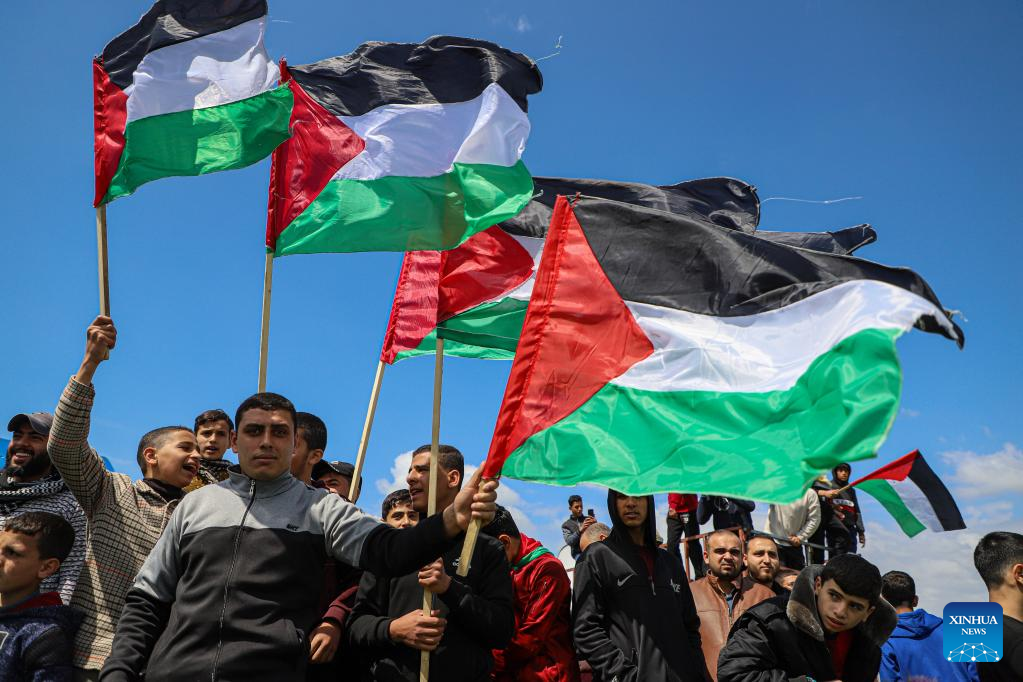 Backed by 51 percent overall, the two-state solution is more popular among older Palestinians — it is supported by 63 percent over the age of 45, compared with only 42 percent aged 18 to 29.
It is also seen as the best of a range of options, although one in five favor the creation of a joint Israeli-Palestinian federal state.
Another alternative — Palestinians becoming citizens of a single, Israeli state, is supported by 13 percent, rising to 15 percent among those aged 25 to 34.
Meanwhile 11 percent of respondents opted for living under full Israeli occupation without obtaining citizenship.
The survey reveals the extent of the loss of faith in the Palestinian leadership, with 63 percent of Palestinians saying that they feel unrepresented by either Hamas or Fatah.
At the same time, only one in four still believes in the ability of the Palestinian leadership to successfully negotiate a peace settlement with Israel.
One thing the majority of Palestinians do agree on is what the priority of any future independent Palestinian state should be — the economy. More than 40 percent put economic development at the top of their to-do list.
Meanwhile, Palestinians in the West Bank and the Gaza Strip marked the 75th anniversary of the Palestinian Nakba day, or the day of "catastrophe," on Monday with large-scale rallies and demonstrations.
In Gaza, dozens of Palestinians took to the streets, marching through the main thoroughfares, hoisting Palestinian flags, and displaying banners emphasizing the right of return.
The demonstration culminated at the headquarters of the United Nations Special Coordinator for the Middle East Peace Process in the western part of the city.
Imad al-Agha, an official from Palestinian President Mahmoud Abbas' Fatah Movement, addressed the gathering, affirming the Palestinians' commitment to their right to return to "historic Palestine" and their determination to achieve it.