NOVEMBER 1 – Pakistan government is ignoring the international humanitarian to halt the deportation of around 1.7 million Afghan nationals… writes Dr Sakariya Kareem
Pakistan has resorted to a violent crackdown on the Afghan people living in the country despite appeals and warnings from various humanitarian organisations. Islamabad government's action is likely to endanger the lives of these refugees upon their arrival in Taliban-ruled Afghanistan.
Many Pakistani citizens also joined the voices against the Islamabad government's decision to forcefully deport Afghan nationals. Pakistani Nobel Prize laureate Malala Yousafzai said: "Afghan refugees —children, women, men, elderly — fleeing Taliban persecution deserve support, dignity, and safety, not further obstacles and harassment," Yousafzai said. "I echo UN experts' call and urge the Pakistani government to reconsider its rushed policy of mass deportation."
Pakistan's government has however ignored the humanitarian calls and continued with the process of deportation of around 1.7 million Afghan nationals. It has set 'November 1' deadline to leave Pakistan. Interior Minister Sarfraz Bugti had warned Afghan migrants of mass arrests, forced deportation, and confiscation of property. "If they do not go … then all the law enforcement agencies in the provinces or federal government will be utilized to deport them."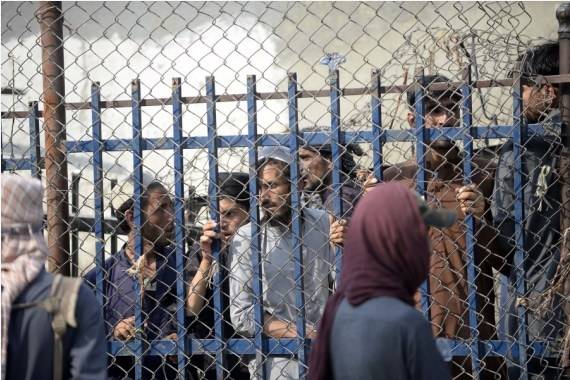 Afghan national Ashok Ullah said: "The police started harassing us recently and it was no longer possible to go to work without fear of being arrested. I do not want to go back but I am helpless."
Tens of thousands of Afghans can be seen on the border after Pakistani agencies reportedly began arrests, harassment and extortion. Pakistani agencies arrested 2,000 Afghan migrants soon after the
announcement of the deportation deadline.
Abdul Bashar is an Afghan migrant whose two cousins were arrested by Pakistani police agencies.
"Police entered every house without warning. The fear has left us restless, making it difficult for us to sleep peacefully at night," Bashar said.
The Afghan Embassy in Pakistan expressed its displeasure over the "increased pressure and hasty expulsion" of Afghan migrants. Afghan Ambassador Sardar Ahmad Shakib said "…not only Afghan nationals without residency documents but also valid migration card holders have been detained, subjected to humiliation, harassment, & mistreatment before their release."
There are thousands of Afghan families that have been living in Pakistan for decades. The abrupt decision of deportation has come as a big shock to them. Amanullah Mughal, who lived in Karachi for four decades, said: "Our kids were born here and even don't know where Afghanistan is. This is an uncertain situation and nobody knows what to do."
Many in Pakistan have appealed to the Islamabad government not to expel and deport Afghan refugees. Senior Pakistani diplomat Rustam Shah Mohmand slammed the government for forcibly repatriating migrants who had fled Afghanistan for fear of persecution or starvation.
"In such a dire situation, to repatriate hundreds of thousands of poor refugees is an action bordering on hostility and enmity," he said.
The criticism, appeals, and requests did not have any effect on the Islamabad government. It even ignored the requests from global humanitarian agencies such as the United Nations and the Amnesty International.
Office of the United Nations High Commissioner for Human Rights (OHCHR) said Afghan refugees will be subjected to grave punishment and harassment such as arbitrary arrest and detention, torture, cruel and other inhuman treatment. Spokesperson Ravina Shamdasani said we urge the Pakistan authorities to suspend forcible returns of Afghan nationals before it is too late to avoid a human rights catastrophe."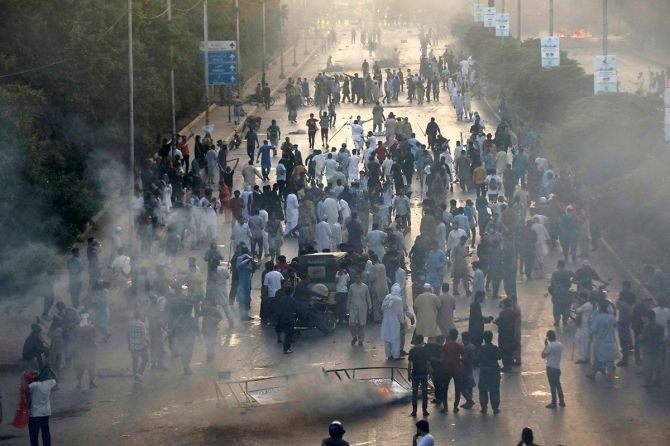 United Nations High Commissioner for Refugees (UNHCR) has warned the Islamabad government that forcibly deporting Afghans could lead to severe human rights violations. "Afghanistan is going through a severe humanitarian crisis with several human rights challenges, particularly for women and girls. Such plans would have serious implications for all who have been forced to leave the country and may face serious protection risks upon return," it said.
Fereshta Abbasi, Afghanistan researcher at Human Rights Watch sought global intervention to press Pakistan to end its "abuses". "The situation in Afghanistan remains dangerous for many who fled, and deportation will expose them to significant security risks, including threats to their lives and well-being."
The increased militant attacks are being seen as a reason for the Pakistan government's abrupt decision to deport, which however can create more chaos.
Pakistani analyst Zahid Hussain cast doubts on the deportation campaign, which he said would rather strain relations between the two neighbours.
"They may get some (migrants), but overall, it is difficult to differentiate. It will be difficult to track them down as Islamabad has adopted the policy of allowing them for the past 40 years, and suddenly this policy shift will not work."