The move has led to a new low point in Philippine-China relations, marking a drastic reversal from the six years of warm engagement during the pro-Beijing Rodrigo Duterte presidency.
In a significant development with geopolitical implications, the full termination of major infrastructure projects under the Belt and Road Initiative (BRI) has been announced by the Philippine Department of Transportation in favour of competitors from the West and Japan, as reported by Asia Times on Thursday.
As per the Philippine Senate, doubt now shrouds nearly all of China's crucial investment initiatives in the Philippines, owing to economic and political factors. This has led to a new low point in Philippine-China relations, marking a drastic reversal from the six years of warm engagement during the pro-Beijing Rodrigo Duterte presidency.
China's diplomatic approach in the Philippines under President Duterte faced criticism for being dubbed "pledge trap" diplomacy, involving substantial investments in exchange for concessions in the South China Sea. However, a vast majority of the promised $24 billion in infrastructure projects failed to materialise, as reported by Asia Times.
In the aftermath of a recent collision between Chinese and Philippine sea vessels, U.S. President Joe Biden made it explicit that, in adherence to the terms of the Philippine-U.S. Mutual Defense Treaty (MDT), the United States will respond to any attack on Philippine ships, aircraft, or soldiers stationed in the South China Sea.
The Philippines' apparent departure from the BRI is rooted in deep-seated bilateral issues concerning contested territories in the South China Sea. The Marcos Jr. government recently voiced its concerns regarding China's intimidation of Philippine patrol and resupply missions in and around the Second Thomas Shoal, where Manila maintains troops stationed on a grounded ship, Asia Times reported.
Shortly after the collision, Philippine Transportation Secretary Jaime Batista announced the scrapping of $4.9 billion worth of Chinese major infrastructure projects, which included two railway projects in Luzon and another in Duterte's home island of Mindanao.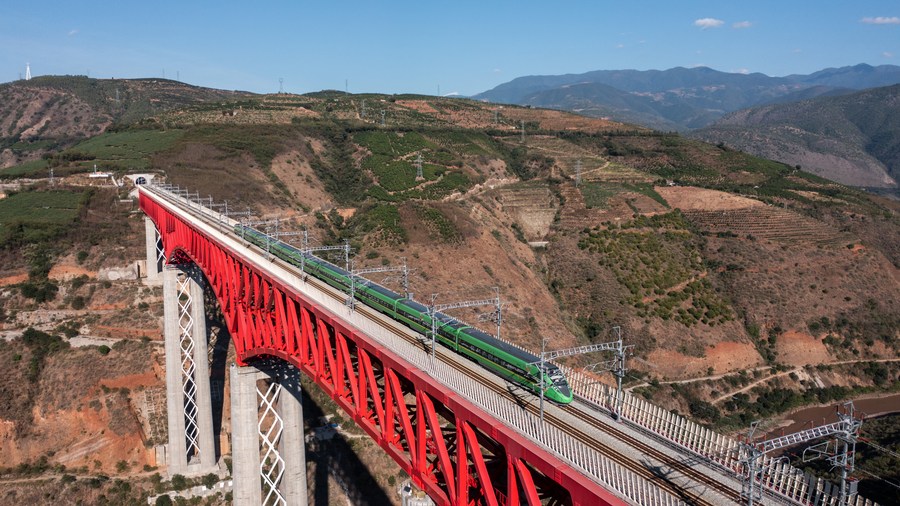 "We have three projects that won't be funded by the Chinese government anymore. We can't wait forever, and it seems like China isn't that interested anymore," Batista disclosed during a forum organized by European investors in Manila. The Philippines is now seeking alternative, more favourable deals from traditional investment partners like Japan, South Korea, the U.S., and the European Union.
According to Philippine Senator Sherwin Gatchalian, up to six significant Chinese projects are now under "reconsideration" due to Chinese delays, concerns over lending terms, and broader geopolitical tensions, Asia Times reported.
A number of Chinese projects are expected to be put on hold in Manila, including the Mindanao Railway Project Tagum-Davao-Digos segment, the Chico River Pump Irrigation Project, the New Centennial Water Source – Kaliwa Dam Project, the Samal Island-Davao City Connector project, and a closed-circuit television project in multiple cities throughout Metro-Manila.
Filipino officials have expressed dissatisfaction with the perceived exorbitant terms and lack of financial commitment associated with Chinese-funded projects when compared to Japan's concessional loan programs. Japan is presently engaged in several significant "connectivity" projects in the nation's industrialized regions, in addition to a multibillion-dollar metro project in Manila.
Current statistics indicate that China's entire BRI-related operations have decreased by approximately 40% since their peak in 2018. This can be attributed, in part, to legislative obstacles, financial fragility in various recipient nations, and Beijing's diminishing financing.
According to a recent Boston University study, "many of the recipients of Chinese finance are subject to significant debt distress," even though China's development finance institutions provided partner states with over $331 billion between 2013 and 2021.
By some accounts, China spent as much as $240 billion to bail out BRI recipient nations on the verge of bankruptcy, most notably in the cases of Sri Lanka and increasingly in Pakistan and Laos.
The heightened tensions in the South China Sea between China and the Philippines have coincided with a significant decline in bilateral investment deals. While Beijing maintains a considerable advantage in two-way trade between the two neighbours, almost all of the infrastructure investment commitments made by Beijing during the Duterte administration are now in jeopardy.
This shift in the Philippines' approach to the BRI reflects not only geopolitical considerations but also concerns regarding China's economic slowdown, property market crises, and challenges associated with investments abroad. (ANI)
ALSO READ: Philippines, US Eye Defence Pact Expansion