Yoon Suk Yeol, President of the Republic of Korea, yesterday visited the Museum of the Future, Dubai's iconic landmark that offers a gateway to a future world.
The South Korean President was received at the Museum of the Future by Sheikh Ahmed bin Saeed Al Maktoum, Chairman of Dubai Civil Aviation Authority, and Chairman and Chief Executive of Emirates Airline and Group, and a number of high-profile officials.
President Suk Yeol was taken on a tour of the Museum, which showcases different aspects of humanity's future, including technologies that are shaping our collective future.
The President was briefed on the Museum's initiatives and objectives, which include providing a global platform for future-driven institutions, serving as an international think tank in partnership with international partners and specialised research institutions to study current and future challenges.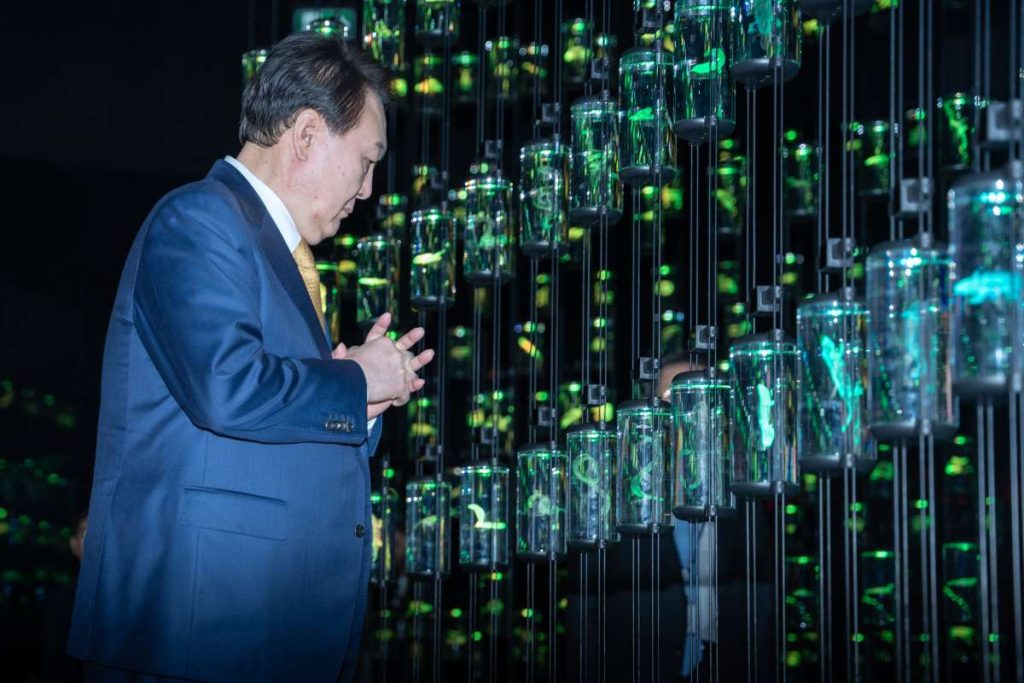 During his visit to the Museum, President Yoon stressed the importance of strengthening international efforts and partnerships to find solutions for various global challenges by leveraging science and technology. He said the strategic partnership between the Republic of Korea and the UAE is set to grow in the future.
"The Museum of the Future inspires the world to build a better future for humanity and presents a new vision for the future," said President Yoon.
He stressed the importance of combining international efforts to address global challenges by leveraging technologies and innovation that can enhance social development and improve people's quality of life.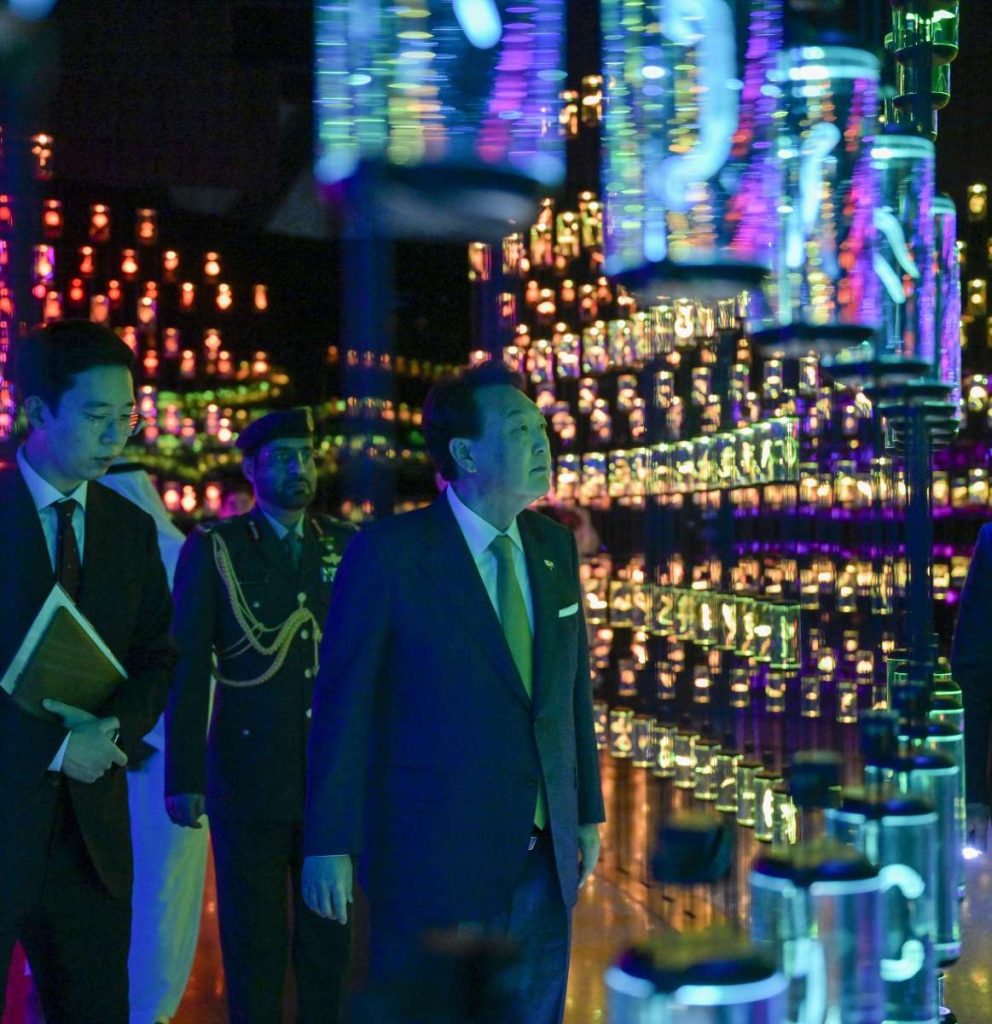 He added, "We share with the UAE its vision that the future can be designed, and that science and technology are key drivers for improving our lives as well as solidifying the human values that we believe in. Through united efforts and shared values, we will be able to contribute to finding solutions to various challenges such as climate change and other pressing issues facing humanity".
President Yoon Suk Yeol attended a panel discussion on the role of science and innovation in shaping humanity's future. The panel also explored new opportunities for collaboration between the UAE and the Republic of Korea.
The visit of the Korean President to the UAE reflects the shared vision of the two countries to promote the values of tolerance, peace and cooperation and their belief in the importance of imagining and designing the future in order to proactively prepare for it.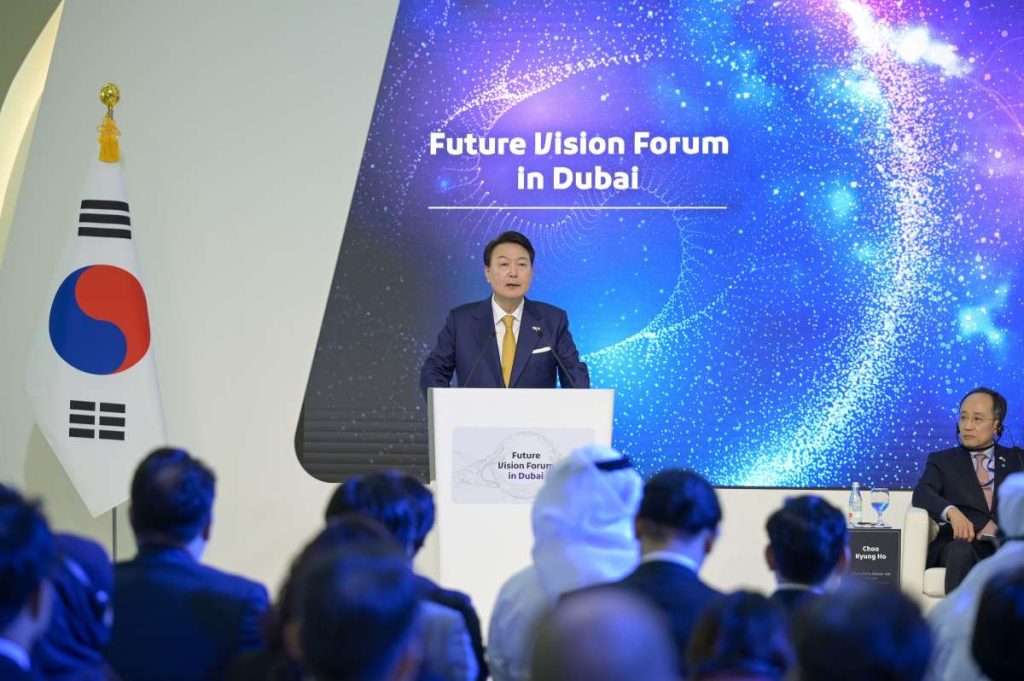 The Republic of Korea and the UAE have strengthened their strategic partnership in recent years with increased cooperation in various governmental, economic, scientific and technological sectors. The two countries work particularly closely in the space sector. DubaiSat 1 project, which was jointly developed by scientists and engineers from the UAE and the Republic of Korea, was successfully launched in 2009.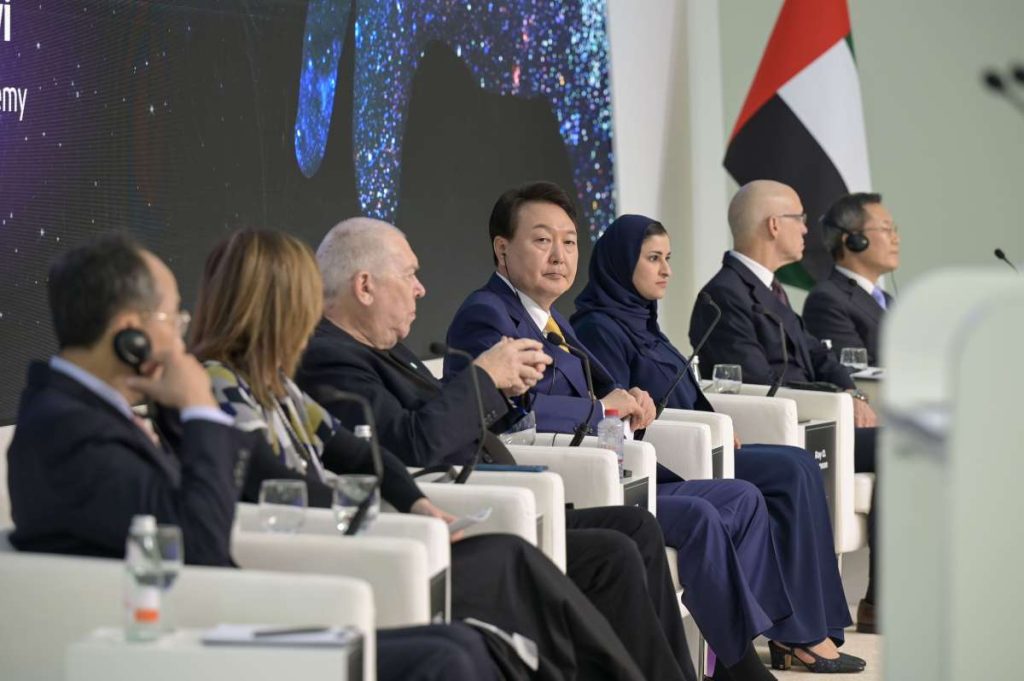 ALSO READ: UAE set to invest $30b in South Korea