Canadian government has announced agreement to settle a class-action lawsuit over residential schools, reports Asian Lite News
Canadian government will pay C$2.8bn as reparations for the abuse indigenous Canadians faced at the government boarding schools. The federal government has agreed to settle a class-action lawsuit brought by two British Columbia First Nations for the loss of language and culture caused by residential schools for Indigenous members.
According to a statement issued by Crown-Indigenous Relations and Northern Affairs Canada, the government will provide C$2.8 billion ($2.1 billion) to be placed in a not-for-profit trust, reports Xinhua news agency.
"This trust, independent of the Government, will be guided by the Four Pillars developed by the Representative Plaintiffs," said the statement
The government is committed to addressing the collective harm caused by the residential schools system and the loss of language, culture, and heritage, it added.
The Four Pillars include the revival and protection of Indigenous languages, the revival and protection of Indigenous cultures, the protection and promotion of heritage, and wellness for Indigenous communities and their members, it said.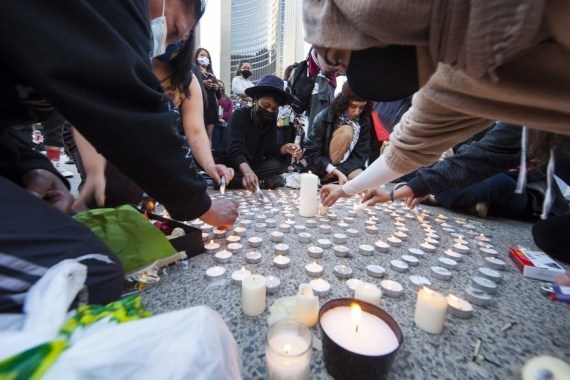 Further information on the terms of the settlement will be publicly available over the next month as part of the broader notice plan.
The parties are expected to appear before the Federal Court on February 27 to seek approval of the terms of the settlement, the release said.
According to official figures, at least 150,000 First Nations, Inuit, and Metis children were forcibly removed from their families and communities between 1831 and 1998 to attend residential schools, where they had to abandon their languages, beliefs, cultures, traditions and identities.
Many experienced physical, emotional, and sexual abuse, and thousands never came home.
The number of school-related deaths remains unknown due to incomplete records.
Estimates range from 3,200 to over 30,000, mostly from disease.
ALSO READ: Trudeau govt urged to bring Afghan women MPs to Canada