Macron says Russia has lost its access to the Baltic because it prompted the decision by Sweden and Finland to join NATO…reports Asian Lite News
Russia has "already lost geopolitically" its war in Ukraine and is effectively becoming a vassal state of China, French President Emmanuel Macron said in an interview published Sunday.
"De facto, it has entered a form of subservience with regards to China and has lost its access to the Baltic, which was critical, because it prompted the decision by Sweden and Finland to join NATO," Macron told the Opinion newspaper.
"This was unthinkable just two years ago. So it's already a geopolitical defeat," Macron said ahead of a visit to Paris by Ukraine's President Volodoymyr Zelensky later Sunday.
"Let's be clear, Russia must not win this war militarily. So it's up to us to see how to help the Ukrainians with their counter-offensive, and how to prepare the issue of security guarantees in the negotiations that will inevitably take place," he said.
"I've always said that in the end, Europe's security architecture will have to fully defend Ukraine. But it must also envisage non-confrontation with Russia and rebuild a sustainable balance of forces," he continued.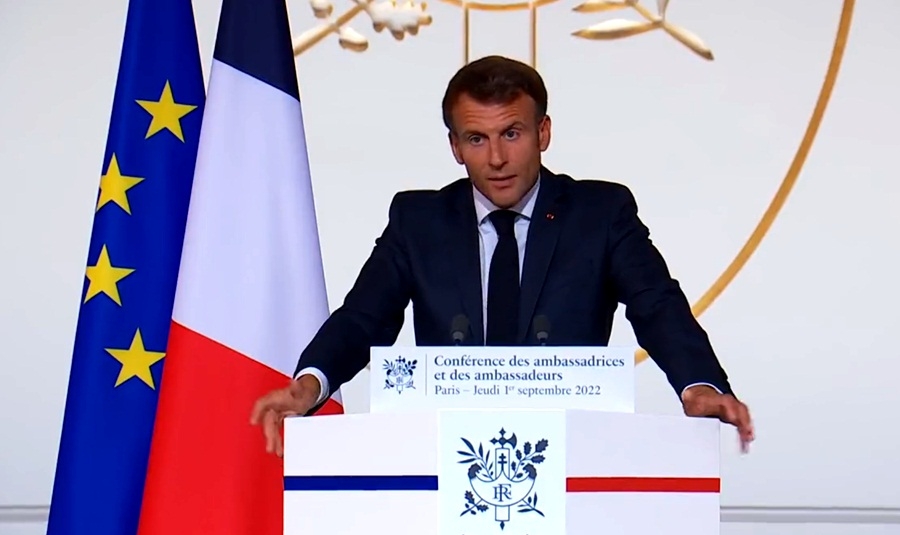 "But there are still many steps that must be taken before we get to that," he said.
Meanwhile, France will send to Ukraine in the coming weeks dozens of armored vehicles and light tanks, including the AMX-10RCs fighting vehicles, according to a joint statement issued after President Emmanuel Macron's talks with Ukraine's president.
After a working dinner that lasted more than three hours between Macron and Volodymyr Zelensky, the French presidency indicated that Paris was also concentrating its efforts on supporting Kyiv's air defense capabilities against Russian strikes.
The visit to Paris formed part of Zelensky's whirlwind weekend tour of several key European allies to drum up military and financial support ahead of an expected major Ukrainian counter-offensive against Russian forces.
After securing a bumper $3 billion new military package from Germany over the weekend, Zelensky said in Berlin on Sunday that Kyiv and its allies could make a Russian defeat "irreversible" as early as this year.
Macron reaffirmed to Zelensky that Paris will continue to provide political, financial, humanitarian and military support to Ukraine for as long as necessary, according to the statement.
A source at the French presidency told reporters that additional, more modern defense systems would be made available to Ukraine.
There is currently no question of delivering fighter jets to Kyiv, as it has requested, the source added.
The French AMX-10RCs vehicles have high speed and manoeuvrability, allowing them to move quickly on the battlefield and change positions. Ukraine's Defense Minister Oleksii Reznikov called them a "sniper rifle on … fast wheels."
Zelensky flew to Paris late Sunday after accepting a prize for his country's fight for "European ideals" during a visit to Germany.
"Paris. With each visit, Ukraine's defense and offensive capabilities are expanding," Zelensky tweeted as he arrived at the air base of Villacoublay southwest of Paris.
"The ties with Europe are getting stronger, and the pressure on Russia is growing."
"Ukraine incarnates everything the European idea is living for: the courage of convictions, the fight for values and freedom, the commitment to peace and unity," said EU chief Ursula von der Leyen at the Charlemagne award ceremony in the western city of Aachen.
"President Zelensky and the people of Ukraine are fighting for the values and the obligation that this prize embodies. And in doing so, they are also fighting for our own freedom and our values," she said in a message echoed by Polish Prime Minister Mateusz Morawiecki.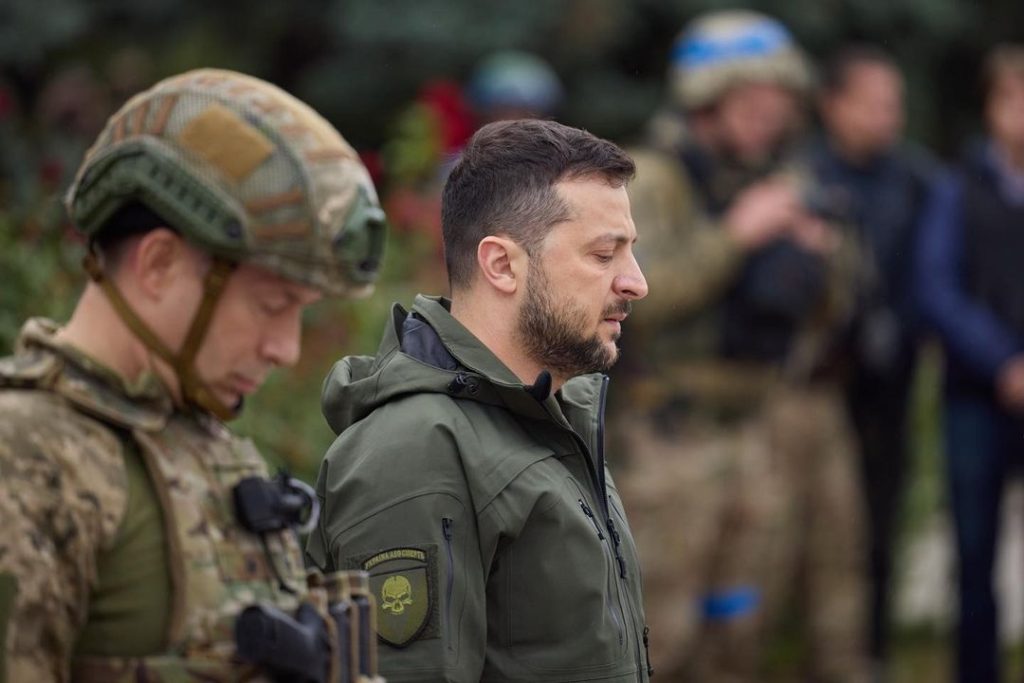 For German Chancellor Olaf Scholz, Russia's war on its neighbor had "cemented one clear realization: Ukraine is part of our European family."
Zelensky received the prize while on his first trip to Germany since Russia's invasion, a day after meeting Italian leaders and Pope Francis in Rome.
The weekend diplomatic tour comes ahead of an EU summit in Reykjavik and a gathering of G7 leaders in Japan.
Zelensky won extended standing ovations at the Aachen ceremony, during which EU leaders also vowed to support Ukraine along its road to joining the bloc.
Calling Germany a "true friend and reliable ally" to Ukraine as it battles to repel Russian invaders, Zelensky held separate talks with Scholz and President Frank-Walter Steinmeier.
Berlin on Saturday unveiled a new military package for Kyiv worth 2.7 billion euros ($3 billion), its biggest yet for Ukraine and hailed by Zelensky as a "powerful support."
"Now is the time for us to determine the end of this war this year. This year, we can make the aggressor's defeat irreversible," said the Ukrainian leader.
Anticipating the president's arrival in Aachen, several hundred Ukraine supporters rallied holding blue balloons and wearing yellow-and-blue flags around their shoulders.
Ukrainian forces have been training troops and stockpiling Western-supplied munitions and hardware that analysts say will be key to reclaiming territory captured by Russia.
Germany, once accused of reticence in supplying military gear to Ukraine, has become the second-biggest contributor of tanks, rockets and anti-missile systems to the country, after the United States.