Prizes, sweepstakes, lotteries, investment-related scams, and business and job opportunities rounded out the top five fraud categories….reports Asian Lite News
The consumers in the US lost nearly $8.8 billion to scams in 2022, an increase of more than 30 per cent over the previous year, a new report has shown.
According to the US Federal Trade Commission (FTC), consumers reported losing more money to investment scams — more than $3.8 billion — than any other category in 2022.
That amount more than doubles the amount reported lost in 2021.
Moreover, the report showed that imposter scams caused the second-highest loss amount — $2.6 billion, up from $2.4 billion in 2021.
Prizes, sweepstakes, lotteries, investment-related scams, and business and job opportunities rounded out the top five fraud categories.
Nearly 2.4 million consumers reported fraudulent activity on their accounts last year, most commonly imposter scams, followed by online shopping scams, the report said.
Earlier this month, the FTC released a similar report, saying romance scammers received a hefty payout last year, involving 70,000 victims who lost a combined $1.3 billion.
The report showed that romance scammers often use dating apps to target people looking for love.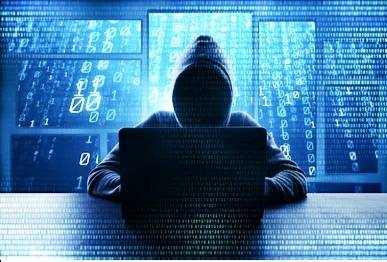 Nearly 40 per cent of people who lost money to a romance scam last year, said the contact started on social media, while 19 per cent said it started on a website or app.
Many people mentioned that the scammer then quickly moved the conversation to WhatsApp, Google Chat or Telegram.
Consumers' most common complaints were imposter scams followed by online shopping scams. The rest of the top five complaints included those offering a reward via lotteries, prizes and sweepstakes; investment reports; and business and job opportunities.
Losses due to fraud perpetrated by imposter businesses have continued to rise in recent years, from $196 million in 2020 to $453 million in 2021 and to $660 million in 2022.
The FTC also gathers consumer complaints about scams through its Consumer Sentinel Network, which is a database that collects reports directly from consumers, law enforcement agencies at all levels of government, the Better Business Bureau, businesses and nonprofit groups. A total of 23 states currently participate in the Sentinel Network.
Sentinel received 5.1 million reports in 2022, including the fraud reports detailed above plus issues with credit bureaus, banks and lenders.
There were also an additional 1.1 million reports of identity theft received through the FTC's IdentityTheft.gov site in 2022.
It's important to note that these figures are merely consumers' reported losses and that the total amount of losses is likely higher as some consumers opt not to report their losses due to embarrassment or a sense that filing a report wouldn't make a difference.
While the FTC can't resolve individual cases, the agency uses reports to investigate and bring cases against fraud, scams and bad business practices. Reports are shared with law enforcement agencies that investigate further.
You can report scams that you encounter at ReportFraud.ftc.gov – and you can use the site to update a prior report, if needed.