Ranked as one of the best holistic education offering campus Odisha based, Sri Sri University is the 1st University in India to sign MOU as a Knowledge Partner with W 20, under the aegis of G20 Presidency of India.
Prof Rajita Kulkarni, President at Sri Sri University said, "We look forward to working with the W 20 team this year across important priority areas like women entrepreneurship, climate change, education and skill development."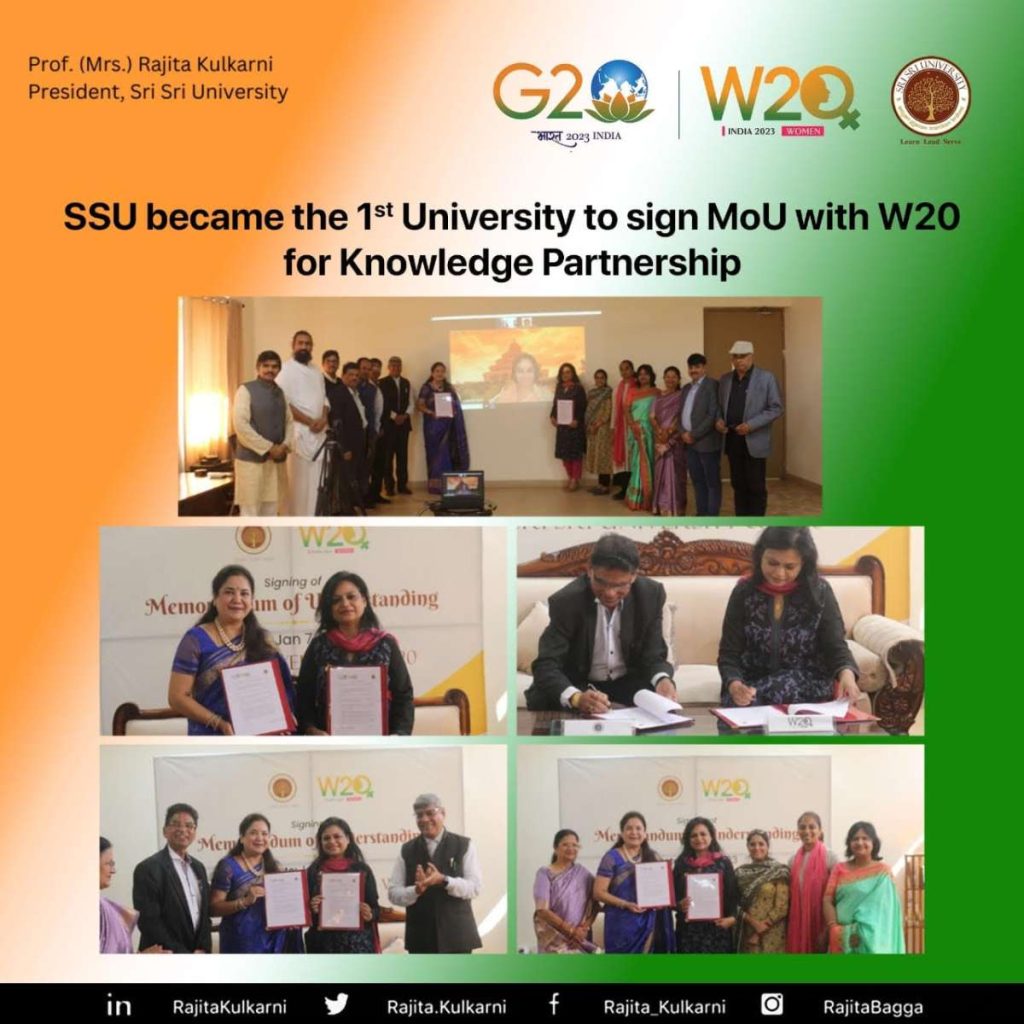 W20 is the official G20 engagement group focused on gender equity. Its primary objective is to ensure that gender considerations are mainstreamed into G20 discussions and translated into the G20 Leaders' Declaration as policies and commitments that foster gender equality and women's economic empowerment.
Established in Eastern India, known for its beautiful temples, beaches, and diverse natural ecosystems, Sri Sri University is an Indian university established on 26 December 2009. The university came into operation in the year 2012. In a short  span  of just 10 years the university is offering different courses in areas of management, architecture, humanities, agriculture, health and wellness, science, literature, osteopathy and performing & fine arts.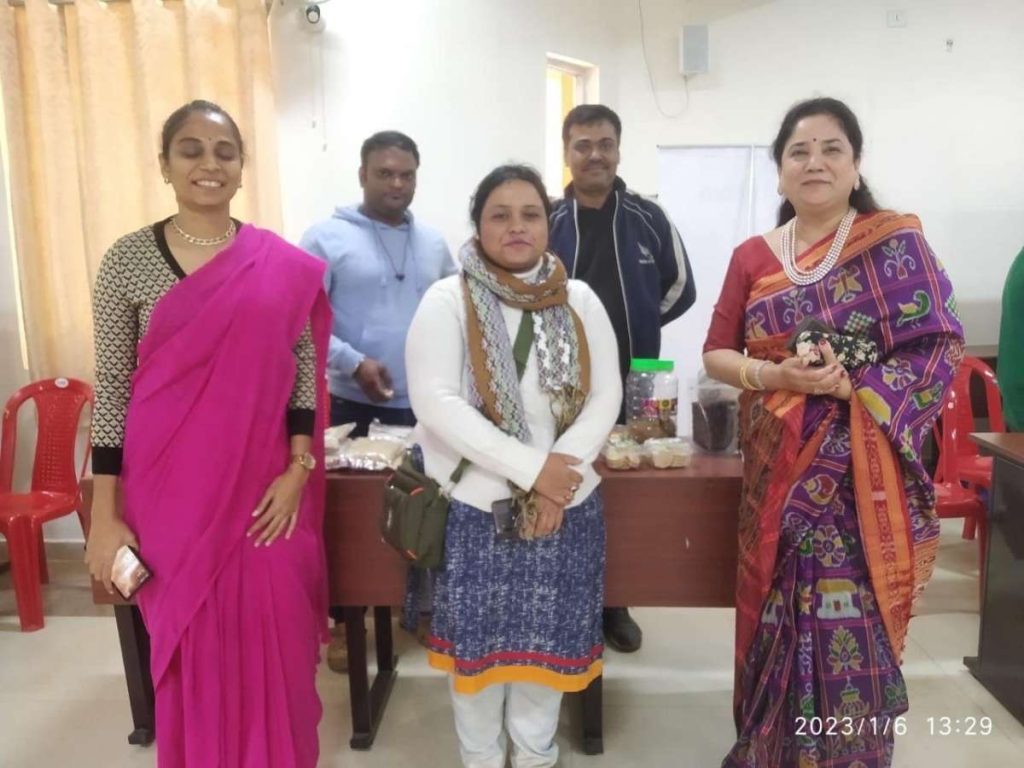 Sri Sri University's holistic focus on sustainable living, emphasis on synthesis of ancient and modern along with innovation in teaching learning process have been appreciated and received recognition. In 2021 Sri Sri University was ranked 1st in State & Zone & 8th in India (quantum jump from 26th Rank in 2020) under the category of Best Private Universities and 27th in the category of Top 50 University of Eminence (Deemed & Pvt.) by Indian Institutional Ranking Framework (IIRF).
Sri Sri University have incubated and are supporting 89 start ups with a collective turnover of over Rs 50 crore, servicing 3 million customers and supporting livelihoods of over 20000 farmers, informed Rajita.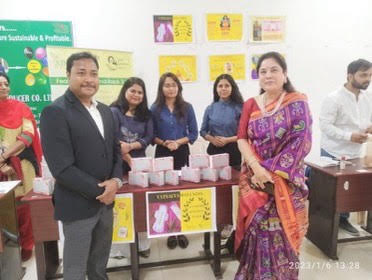 "Our Incubator is a nodal agency of Startup Odisha and plays a central role in shaping & nurturing the ecosystem of Odisha. As a part of Startup India Seed Fund, we also play a critical role in the startup landscape of India,2," she boasted.
Sri Sri University recently got a 4 star rating in the IIC rating (Institution Innovation Council) of the Ministry of Education Govt of India, making it at par with the premier IITs of India. The University achieved this in just over 3 years, of which it lost 2 to Covid, making it an even more credible achievement.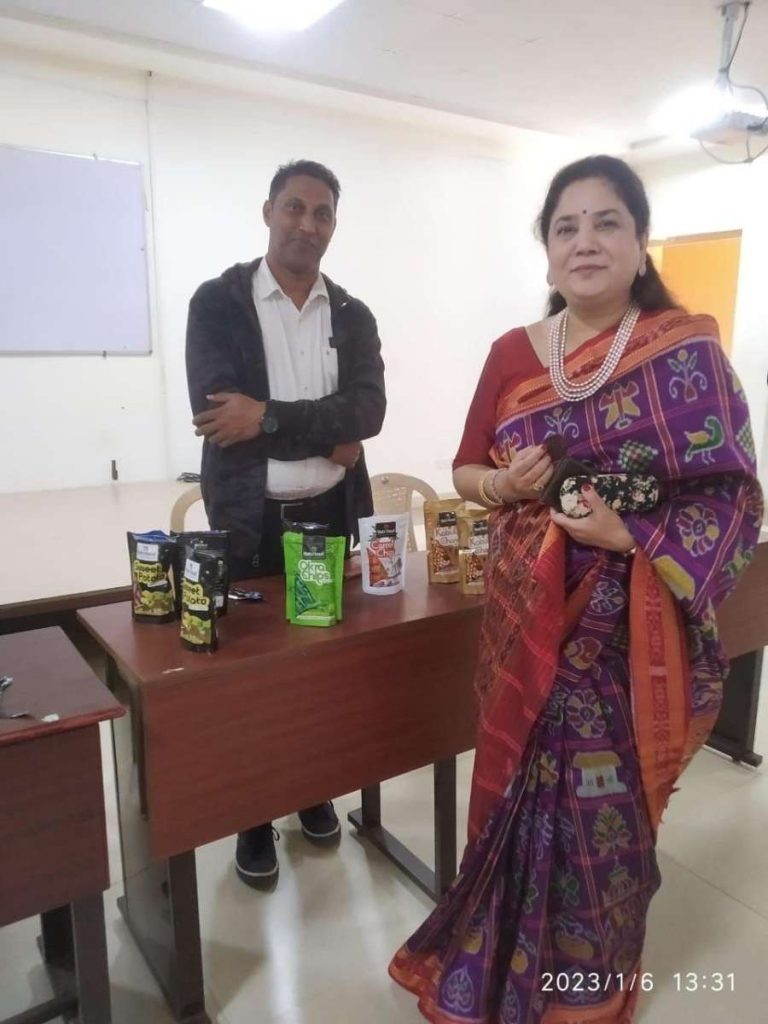 ALSO READ: Verstegen, Sri Sri Tattva join hands to offer sustainable agri solutions in Europe, UK