LAKE360 – an exceptionally delectable fine dining experience, writes FnB columnist Riccha Grrover for Asian Lite International
Now Imagine all of this together in NCR…an elevated deck, lake view, gentle breeze, glorious fauna and delectable cuisine… yes you read it right!
Karma Lakeland presents, LAKE360 – an elevated experiential dining destination to create a lasting meal experience, as you indulge in the fine things of life!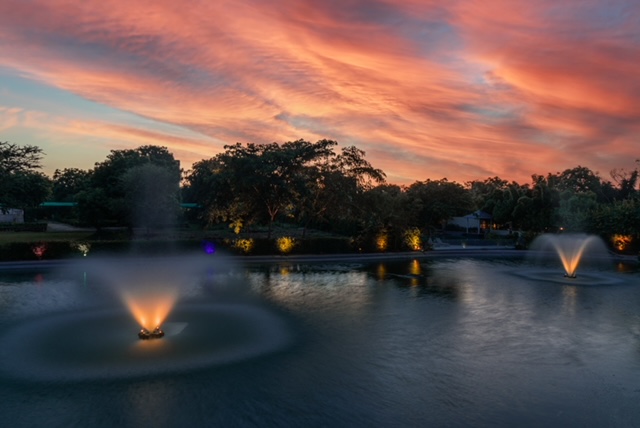 LAKE360, as the name suggests, is nestled amidst the heart of Karma LakeLands, providing an unparalleled view of the entire resort – the palatial villas, the serene lake, lush golf course, the Klub. The pivoted spot was a favourite among many at the resort. Therefore the idea to build this as a unique destination that implores all guests to forget their worries and enjoy quality time came to life.
Sauntering vistas lead you to an elevated deck where soulful music and balmy winds set the vibe. Comfortable, yet chic and the lake side views create an unparalleled atmosphere. The picture-perfect views are matched by delicious grub for discerning diners, prepared with passion and attention to detail, by their very talented and experienced chefs.
The team at brand Karma believe in sustainable living and all their ingredients are locally and ethically sourced. The veggies are from their own organic farmlands. To enhance the dining experience, while ensuring it is fresh, they serve a set four-course flavoursome menu of Indian and European dishes, offering both vegetarian and non-vegetarian options. Celebrated cocktails complement the scrumptious food, where every dish tells a story of its own. 'Bite soulfully, and you shall listen' as they say!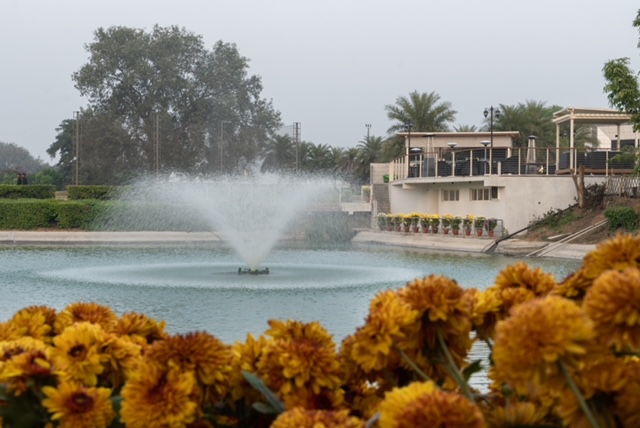 To ensure exclusivity the deck has a seating for few. Every corner an exploration of senses, filled with birdsongs, the sound of moving water, sultry tunes, delicious cocktails and delectable food. We highly recommend that you go by to this fine dining restaurant that serves Indian and European grub on a progressive platter nestled in acres of greenery in an enchanting lakeside setting for an eclectic experience! The service is attentive, the welcome is warm, the menu choices are wonderful and suitable across palates, the portion sizes generous, the food exquisite, presentation appetising, atmosphere relaxing, the vibe unmatched…visiting there and seeing will be believing!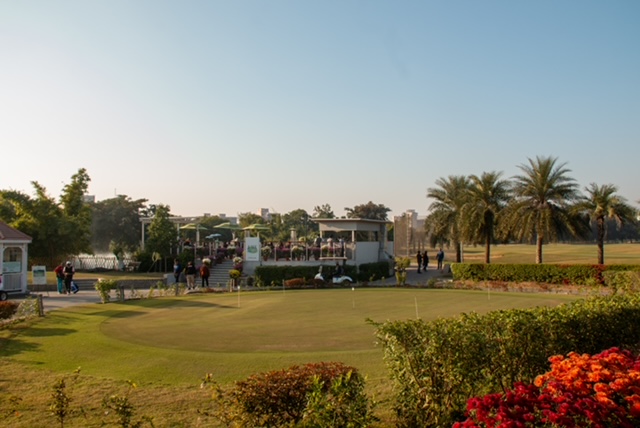 Lake 360 offers a unique experience, their restaurant at the resort's center spot is NCR's only lake side dining destination, where classic dishes have been reimagined and reinvented to cater to a global audience.
"We curate fresh seasonal menus and guests have been loving their meals at Lake 360. The brand strives to continue to elevate the food story and guests' experience at Lake 360 with gusto", said Mr Aryadev Khurana, Director, Karma Lakeland who is deeply involved in all operations and menu curations across the restaurants.
FnB columnist rating… all 5 stars! Highly Recommended.