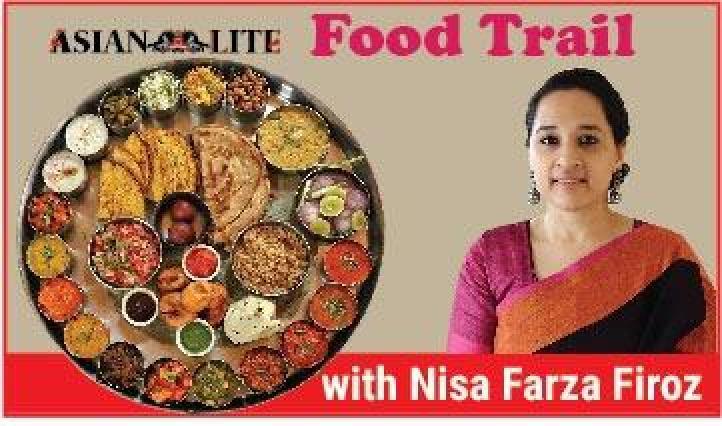 Ingredients
Warm Milk – 1 cup
Egg – 1
All Purpose Flour – 3 cups
Sugar – ¼ cup
Vanilla Essence – 1 tsp
Instant Yeast – 2 ¼ tsp
Salt – ½ tsp
Butter – 1/8 cup
Oil – for frying
Dark Chocolate – ( melted)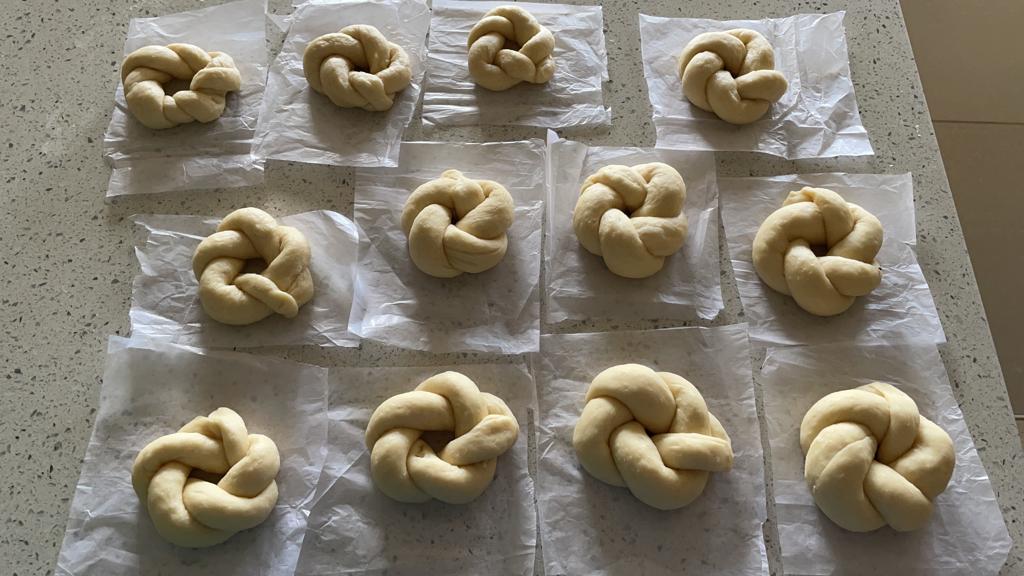 Method
In a mixing bowl, add warm milk, sugar and instant yeast. Whisk using a hand whisk until most of the sugar dissolves.

Add vanilla extract, melted butter and room temperature eggs. Mix until well combined.

Then add all purpose flour and salt and mix it using your hands until a perfect dough is formed.

Transfer the dough into a greased pan. cover with the lid and let it rise for an hour.

After an hour press the dough and roll it and distribute it into 10 pieces.

Roll each piece into a small sized ball and the shape into a long sausage shape.

Now shape the dough into knots or braided shape. Place the closure facing down. Place each dough in a parchment paper to easily carry them. Cover the donuts and leave it to rest for 30 mins.

Pour oil into a pan over medium heat. When the oil is hot put the donuts into the pan and fry them until golden brown. After one is cooked flip it to the other side.

Once the donuts are cooked, pick the donuts from the oil and dip one side of the donuts in the melted chocolate. Allow them to cool.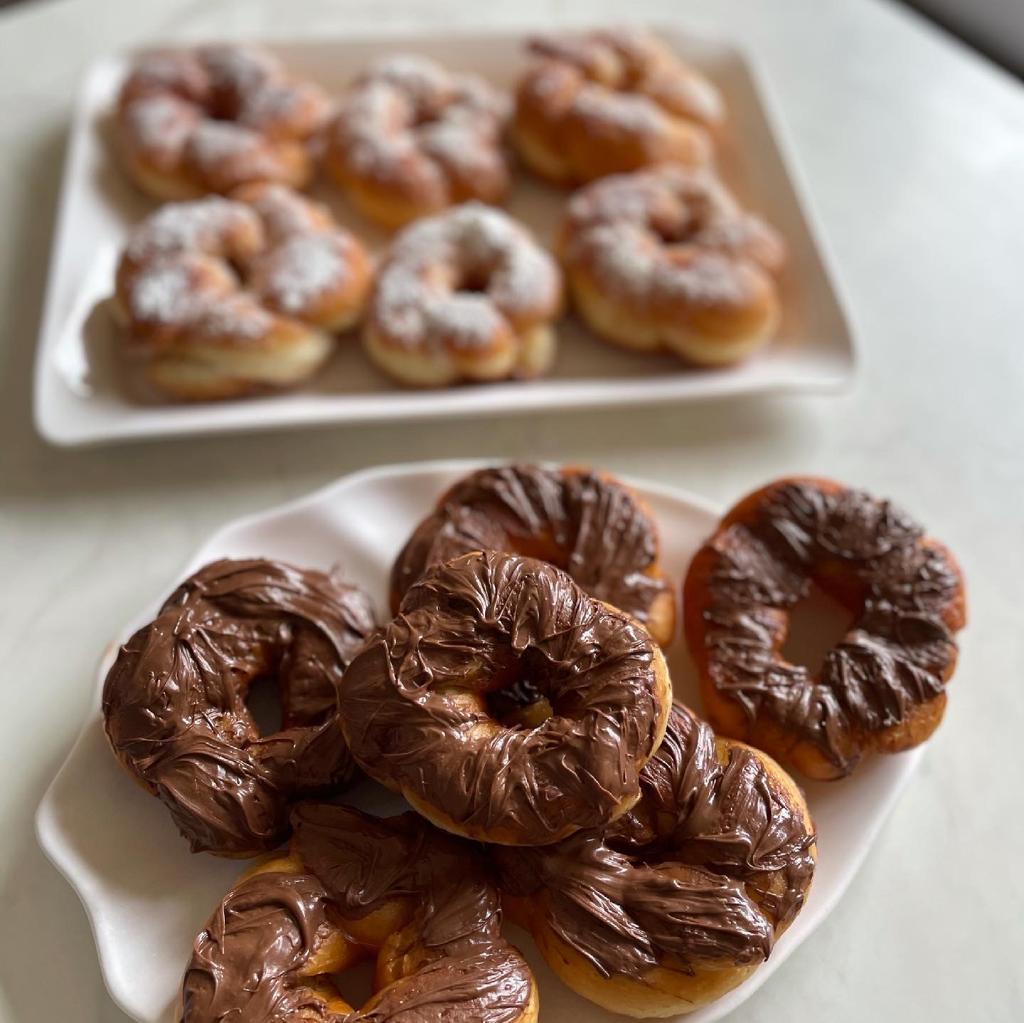 ENJOY !
ALSO READ-Tata Starbucks unveils exciting India inspired beverage and foods