Chef Sohini was born and raised in Kolkata, India and moved to the UK with her parents just before her teenage years. Cooking has been her passion for as long as she can remember. Her cuisine is shaped by her family's immigration, her roots from East and West Bengal and all the techniques of her home cuisine. She is heavily inspired by the ingenious methods of her grandmothers and mother, by the street food culture in Kolkata and also everywhere she travels inspires her. An exclusive feature by FnB columnist Riccha Grrover for Asian Lite International.
Supperclub curator Chef Sohini Banerjee started Smoke and Lime – her supperclub brand in 2018 in London. She has taken her events to Brisbane and Kolkata too.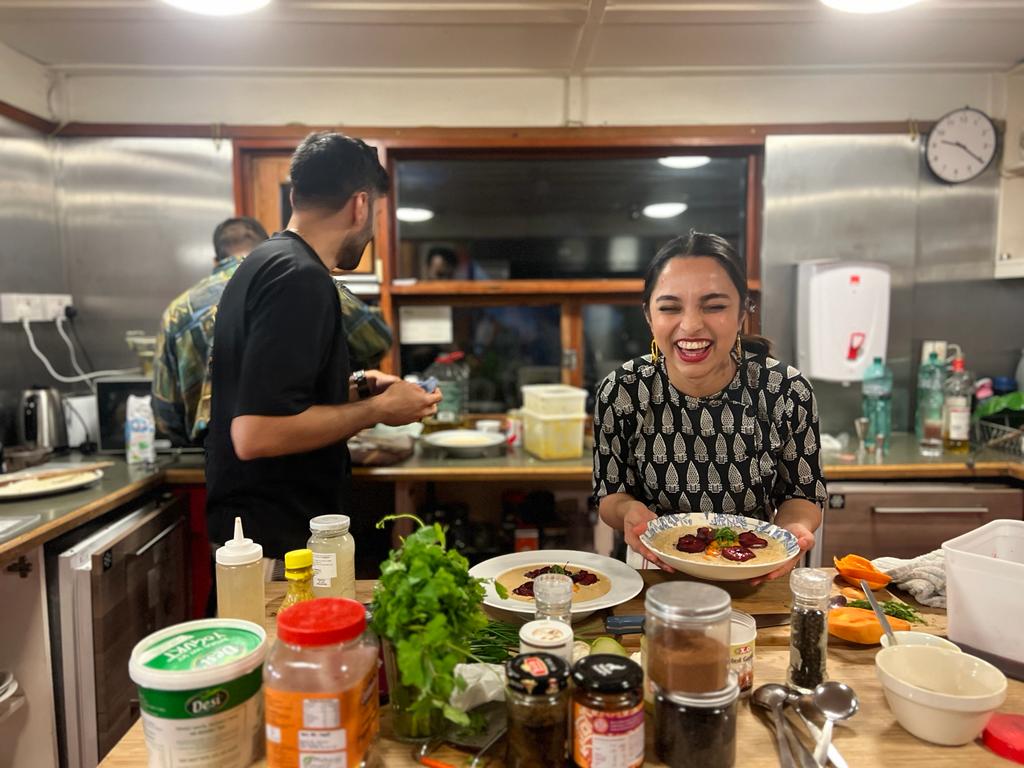 Sohini's supper clubs aim to evoke a sense of home with the excitement of new flavours that connect old stories. The space and set up is for warmth, unity over food and exploring her family cooking techniques using local and seasonal produce. Her menu is vegetarian, seasonal and also creates no wastage. This means that whatever she cooks with, all of it goes into the food. The peels, the ends, the seeds and the whole lot will is used in different condiments, garnishes and incorporated into the food in order to create less of a carbon footprint.
"My hope with the supper clubs has always been to provide a comfortable space, where people are welcomed into our home to experience our food and culture, most of which is inspired by my childhood in Kolkata and being brought up as a British Indian and having the luxury to travel to so many places." – Sohini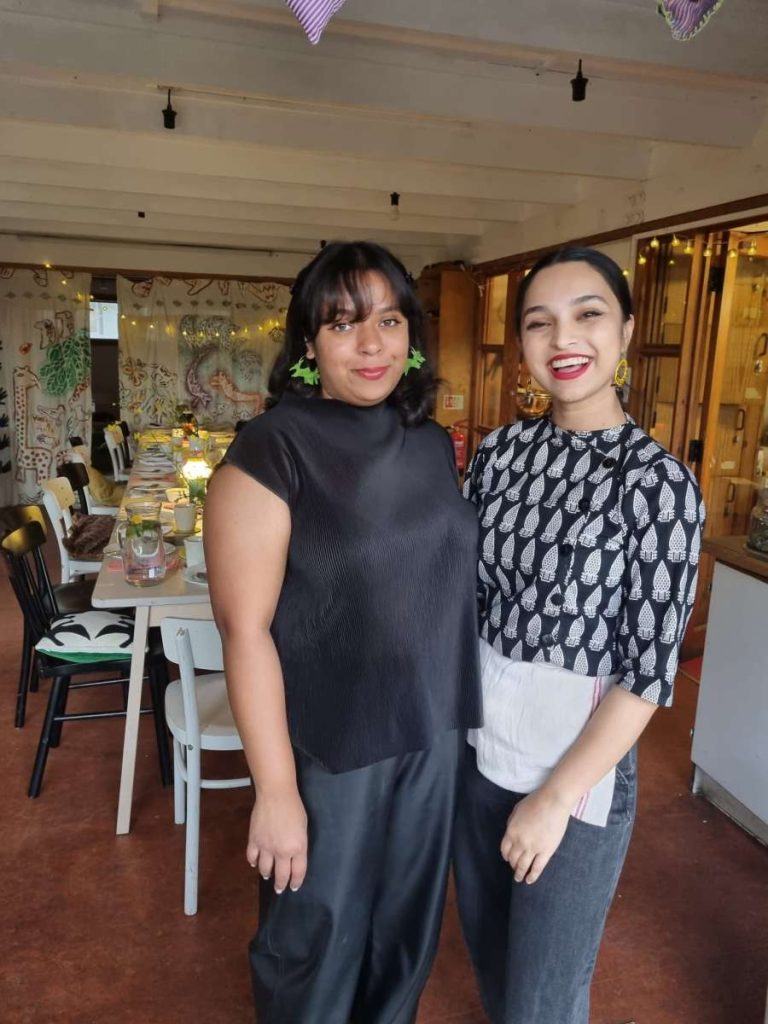 When her guests eat her food she aims to introduce them to lip smacking new flavours. Her supper clubs aim to evoke a sense of home with the excitement of new flavours that connect old stories to new. Her space is for exploring her family cooking techniques using local produce.
"My future aspirations is to continue to feed and make people happy. I want to evoke a sense of home, of belonging and create comfort as well as excite people with new dishes." said Chef Sohini.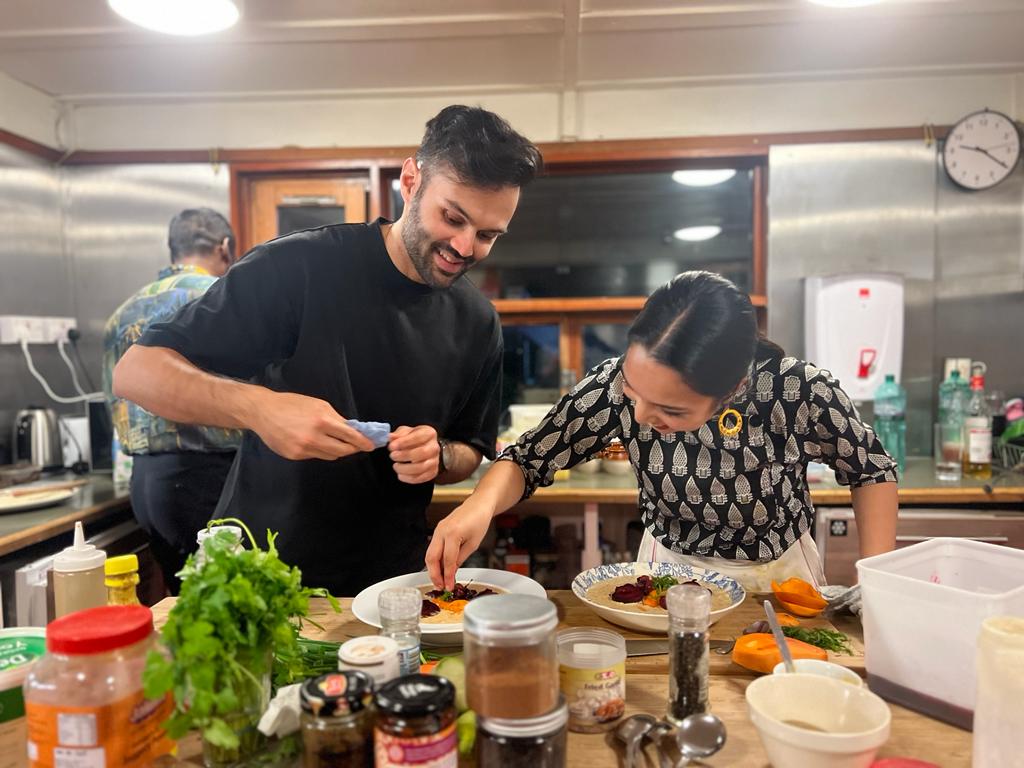 The Supperclub experience is absolutely amazing. Chef Sohini welcomes one and all with enthusiasm, she is a charming hostess and effortlessly floats between kitchen, conversations, anecdotes and serving up delectable fare. The food is incredible, full of unique and familiar flavours both and certainly has her unique touch and a story to tell. The supperclub runs very smoothly and well from the point of menu being shared in advance to descriptions of dishes on the day which is informative.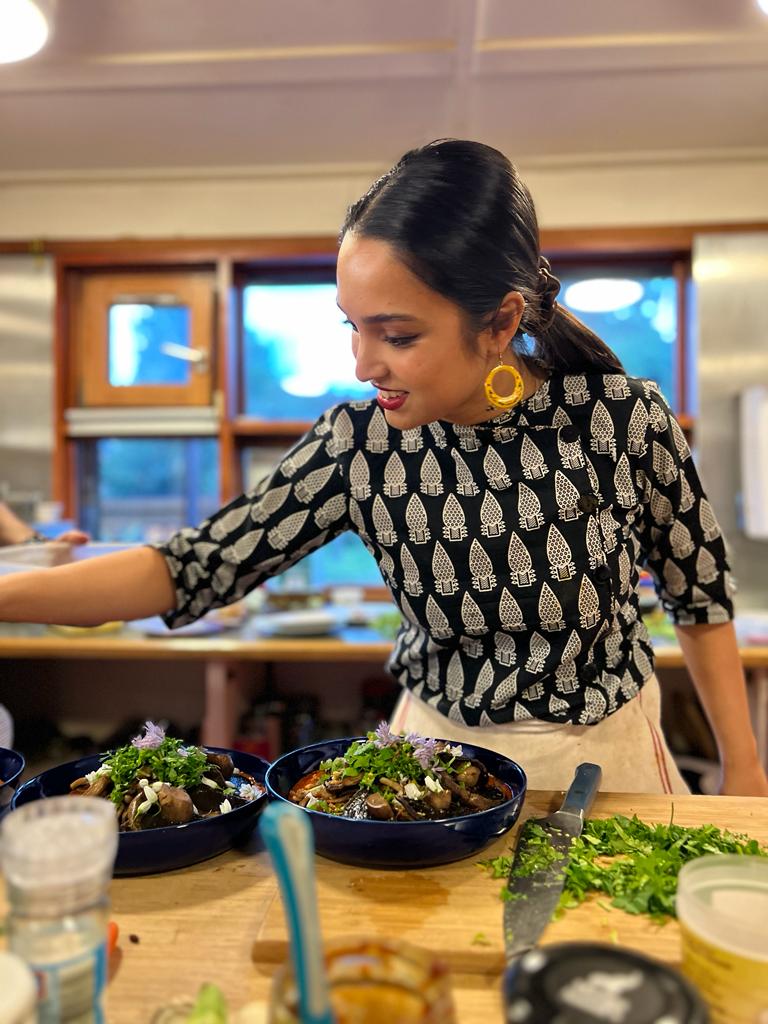 The supperclub also provides an opportunity to meet new food enthusiasts and chat with the other guests and hosts over delish grub. The atmosphere and vibe at the Supperclub event is vibrant. Every course served is delicious, inventive and overall a Supperclub experience with Smoke and Lime is a feast of flavours, Chef Sohini's hospitality is exceptional. Highly Recommended!