Theatricalls production's award-winning play, an enchanting and amusing theatrical show that has captivated audiences of all ages- "Saiyaan Be-imaan" is an absolute must-see performance, featuring two couples from different generations whose lives intersect in surprising ways. A exclusive feature by columnist Riccha Grrover for Asian Lite International newspaper.
The play set in India follows the story of an elderly couple and their long-time bachelor friend, with the husband's constant worry that his wife and the aged friend have grown a little too fond of each other. Meanwhile, the other couple, despite being very much in love, finds themselves caught up in a situation that leads to suspicions of infidelity.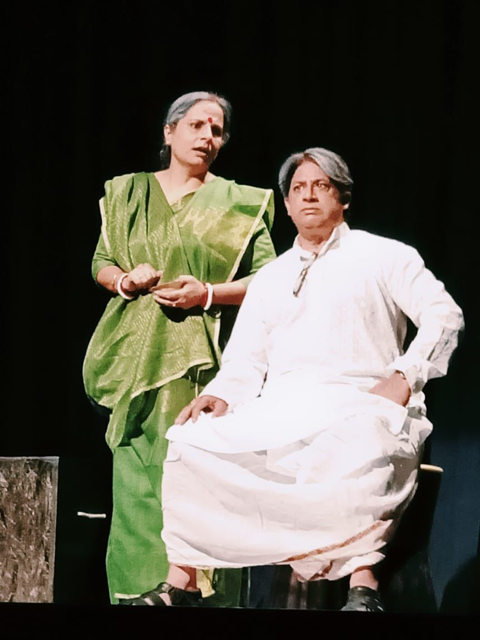 As the story unfolds, the audiences are introduced to a cast of delightful and charming characters, including a few antagonists, who add to the humor and drama of the play. Furthermore, "Saiyaan Be-imaan" touches on the challenges faced by the elderly in their twilight years, making it a heartfelt and thought-provoking story.
"We are thrilled to share this incredible play with our audiences, especially on the occasion of Mother's Day," said Nupur Khosla, the show curator & founder of Theatricalls production. "With its perfect blend of comedy, drama, and heartwarming moments, this show is guaranteed to leave a lasting impression on everyone who sees it."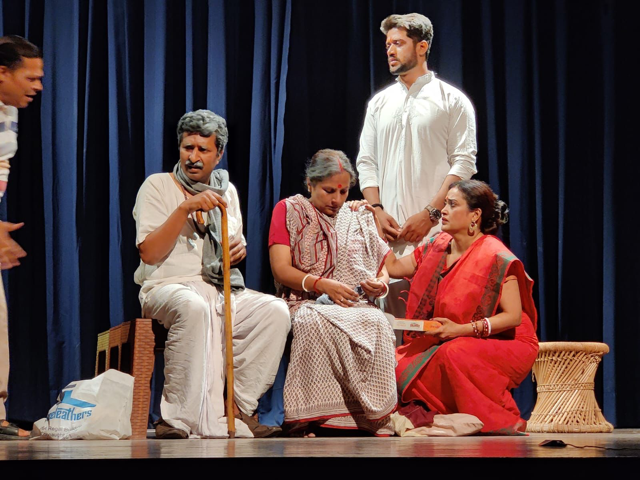 Nupur Khosla, founder of Theatricalls production is passionate about showcasing intimate and contemporary theatre events. The content is modern and resonates with today's times.
Featuring a talented ensemble of 9 actors, a breathtaking set design, and expert direction, this theatrical experience is one not to be missed. This Hindi language play which was a 90 min show, at Select City Walk was an exceptionally unforgettable show with stellar performances, excellent set design, brilliant direction, superb dialogues and overall heartwarming performances. The Play has won awards for best actor and best production at the Natsamrat awards for recognition in theatre.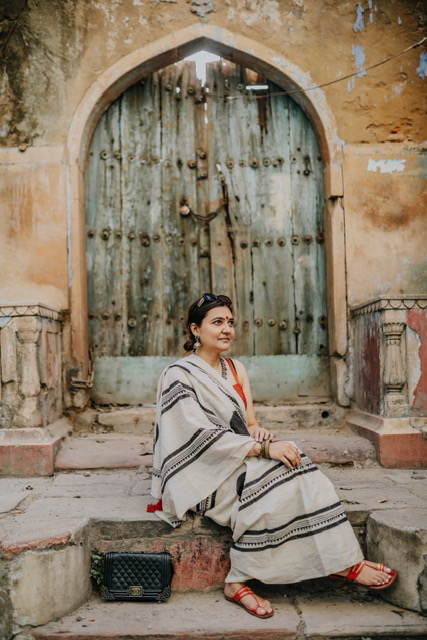 About the Director: Mr Sanjeev Johri is trained under NSD stalwarts like B.V.Karanth, Pankaj Kapur and Nadira Zaheer Babbar. He has performed several lead and major roles in plays directed by thespians like Rajinder Nath, Panchanan Pathak and Barry John. He trained in direction under the National Award winning director Joy Michael. He has directed plays for Abhiyaan, Osho World, Jesus and Mary college and many more institutions of repute. He has also written several full length plays.
About the Producer: Nupur Khhosla is the show curator and founder of Theatricalls production who is the first & only modern day theatre show presenter in Delhi NCR. She is an actor and has over a decade long experience in the corporate in the field of Marketing & Brand Management. She is passionate about showcasing theatre events in an intimate setting and in super theatre format for the contemporary theatre enthusiasts. Her plays are staged at venues like The Quorum Club, Camelias Club, Piano Man & The Roseate House. The content is modern and resonates with today's times.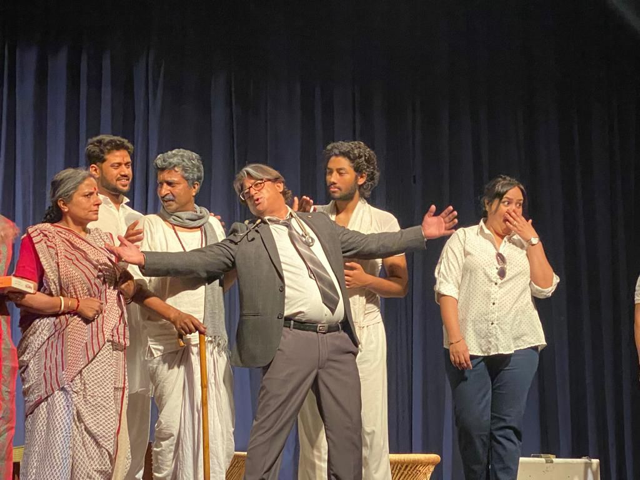 Theatricalls produce plays that are experimental and provide a holistic theatrical experience in exclusive venues. Their forte is storytelling with an exceptional visual and sound experience. They collaborate with talent from different walks of life who bring their rich life journeys that makes content resonate with discerning audiences. They are an audience friendly theatre group who also curate dinner theatre experiences. Highly Recommend catching their shows!
ALSO READ: NCPA gears up for annual Marathi Theatre Festival