US Secretary of State Antony Blinken ditches bulletproof car, reaches US Embassy in New Delhi in auto-rickshaw
United States Secretary of State Antony Blinken, who is on an official visit to India for the G20 Foreign Ministers Meet and Raisina Dialogue, chose an auto-rickshaw over his bullet-proof cars to reach the US Embassy in Delhi.
In one of Blinken's tweets, he can be seen coming out of a three-wheeler. "A pleasure to meet with our staff from @USAndIndia, @USAndHyderabad, @USAndKolkata, @USAndChennai, @USAndMumbai, and their families. I'm deeply grateful for their hard work and commitment to strengthen our people to people ties and advance the #USIndia strategic partnership," tweeted United States Secretary of State Antony Blinken on Friday.
It seems that the US diplomats are loving their new 'personalized auto-rickshaws' as earlier, in November 2022, American women diplomats Ann L Mason, Ruth Holmberg, Shareen J Kitterman and Jennifer Bywaters left their bulletproof cars and took the Black and Pink three-wheelers for all their work including the 'official trips'. Even they drove themselves in auto-rickshaws to all their workplaces.
Talking about their experience with ANI, Ann L Mason said, "From Detroit to my auto rickshaw, I've had a lifelong love of vehicles and so everywhere I've been there's been something special about a vehicle but really none more special in my opinion than an autorickshaw. When I was in Pakistan, before coming to India, I was in armoured vehicles and they were big, beautiful vehicles. But I would always look out on the street and I would see the autorickshaws going by and I always wanted to be in the autorickshaw. So when I got to India and had the opportunity to buy one, I took it immediately".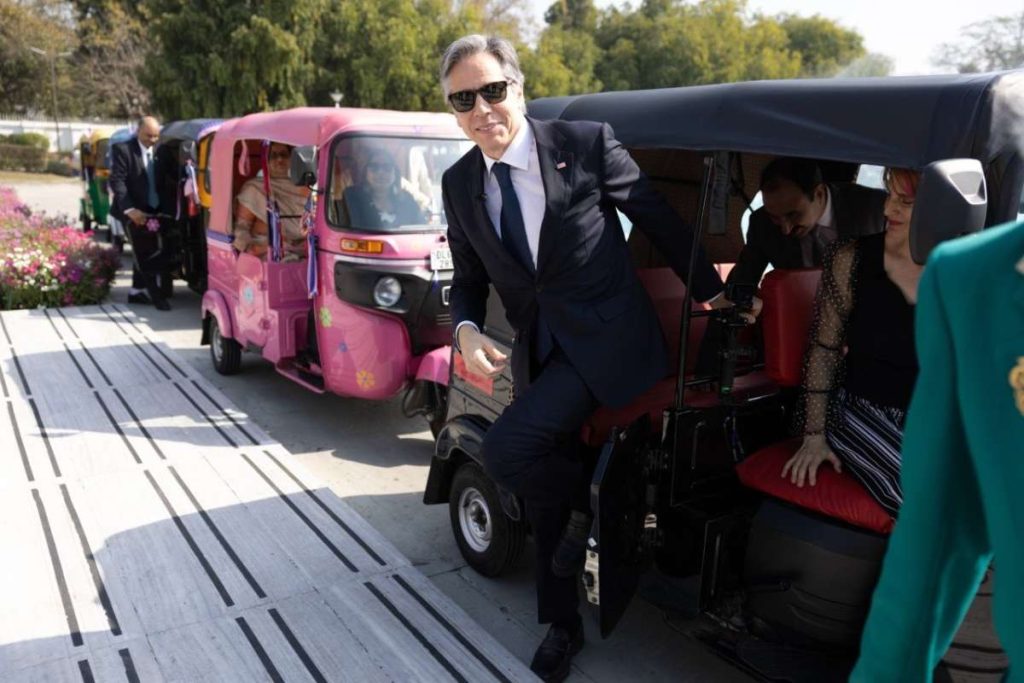 "For me it was terrifying. Yes, learning to drive the autorickshaw was completely new for me. I had never driven any vehicle with a clutch, never driven a motorcycle only automatic cars, my whole life", she said when asked about how hard was it to learn, maintain an auto and get a license.
Shareen J Kitterman, born in the south Indian state of Karnataka and holding US citizenship flaunts her pink autorickshaws with flower magnets, said that she was inspired by the Mexican Ambassador who too had an auto with a driver. She has also tied colourful tassels to both sides of her auto and stuck flags of the United States and India near the windshield.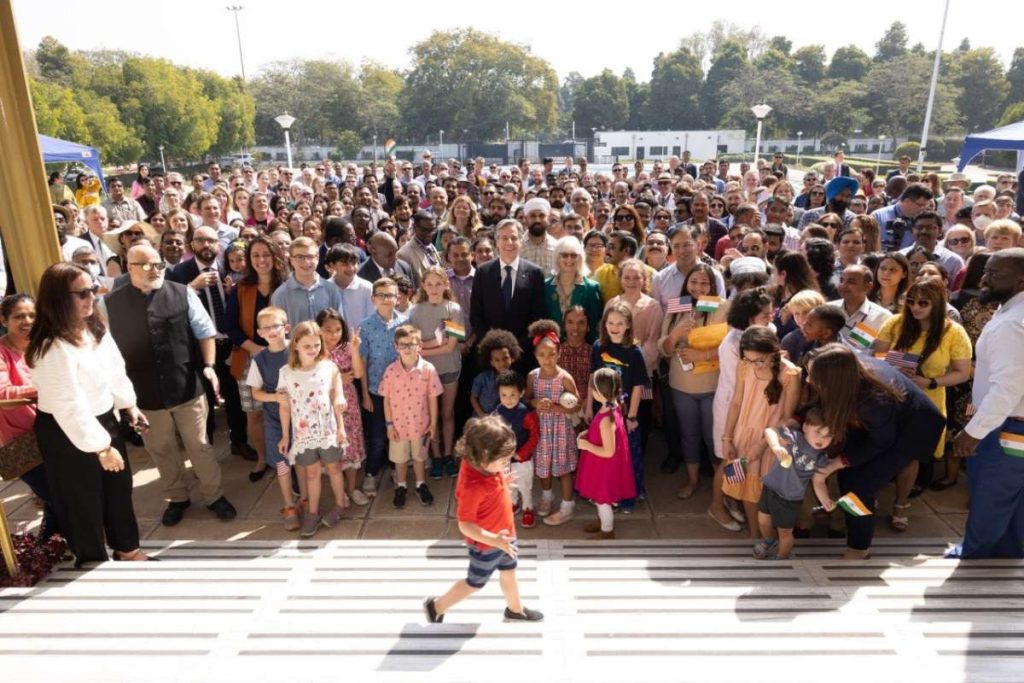 "When I was in US planning to come to New Delhi, I'd heard about the Mexican Ambassador. Ten years ago, she had an auto and she had a driver. That's when I started thinking about it. When I came here, I saw Ann who had an auto, so when I own an auto, I want to drive it. So, that was my whole goal", said Shareen.
Mexican Ambassador Melba Pria was the one who started the trend when she made a white-colored rick her official vehicle. (ANI)
ALSO READ: Quad is not a military grouping, reasserts Blinken