Though Putin is not attending, Foreign Minister Sergey Lavrov will oppose any declaration that will not reflect Russia's position on the Ukraine war…reports Asian Lite News
The two-day G20 Summit set to begin in New Delhi on September 9 is a great opportunity for Prime Minister Narendra Modi to bolster his country's position as a global leader "burnishing his own diplomatic credentials" as he seeks a third term for his party in the general elections scheduled in 2024.
"New Delhi views the G20 Presidency as an opportunity to show that it has the capacity to serve as a bridge to the Global South; that it can show India's ability to manage relations with rival powers," Michael Kugelman, the director of the South Asia Institute at the Wilson Center in Washington, told the TIME magazine in an interview.
TIME has run a special feature on the upcoming G20 Summit in Delhi when world leaders from the US, the UK, France, Germany, Australia, Japan, China, Russia, the Netherlands, Middle East and African countries will descend on the Indian capital for a brainstorm on how best to fight the scourge of terrorism, find ways for economies to get out of the recession and boost the world economic order to the benefit of the countries in the grouping.
The task is not an easy one amid rising tensions around the world, from Ukraine to the Indo-Pacific.
Modi will be tested on his global leadership role as also his diplomatic skills — he is one of the best PMs in his overseas foreign policy outreach — to ensure the summit concludes with a unanimous decision to produce a joint communique or a leaders' declaration on a new world economic order based on a rules based trading and a fair share for all.
Representatives of the world's largest nations such as US President Joe Biden, German Chancellor Olaf Scholz, French President Emmanuel Macron, Saudi Arabia's Mohammed Bin Salman, and Japan's Fumio Kishida will be descending on New Delhi for this weekend's G20 Leaders' Summit.
The inter-governmental forum founded in 1999 to band financial ministers from 19 nations and add the European Union to address issues related to the global economy on an annual basis has brought world leaders closer since 2008, making the summit as one of the most high-profile summits and one of the most significant assemblies on geo-politics, which is mostly troubled by the aggressive posture of China on the South China Seas and the Russian invasion of Ukraine, one of its breakaway states from the erstwhile Soviet Union.
The big issues that will come up for a discussion among the world leaders and seek a speedy resolution could be among the following, reports said.
Chinese President Xi Jingping's unexpected absence and China-India tensions could be one of the biggest issues that could come up. While Xi he met Modi on the sidelines of the BRICS summit at Johannesburg that added six more countries to its list, he decided to skip the Delhi meet and instead has deputed his PM to attend it.
Even Russia is sending its Prime Minister. President Vladimir Putin, who obviously wants to avoid embarrassment on calls to end the Ukraine conflict, is giving the meeting a go by. He had skipped the Bali meeting last year as well.
While world leaders, as many as over 20, are going to be in attendance, Delhi's G20 Summit will be characterised by the defined absence of Xi Jinping. He is skipping the meeting for the first time since 2012 when he came to power. Beijing had disclosed on Monday that the Chinese delegation would instead be led by the country's premier, Li Qiang.
Foreign media speculation on the reasons for Xi Jinping's decision to absent himself and instead send a lower hierarchical PM, is coming at the apex of a domestic turmoil for leadership within the politburo in China.
Unemployment is at its peak in China while the elderly population is in demand to retain social security, the real estate sector has crashed, and the general economy of the country is in a serious crisis facing a dramatic slowdown, said Nikkei Asia.
Chinese leaders have been replaced amid scandals or for mysterious reasons. Nikkei Asia reported on Tuesday that Chinese Communist Party elders chided Xi over the country's declining state of affairs during a party retreat earlier this summer. It could also simply be a matter of diplomatic strategy or messaging.
Some political analysts have interpreted Xi's decision not to attend the summit as evidencing his preference for a fora where Beijing has a more dominant role (such as the emerging economies grouping BRICS or the Shanghai Cooperation Organization); others have pointed to the deteriorating relations between China and the summit's host, India.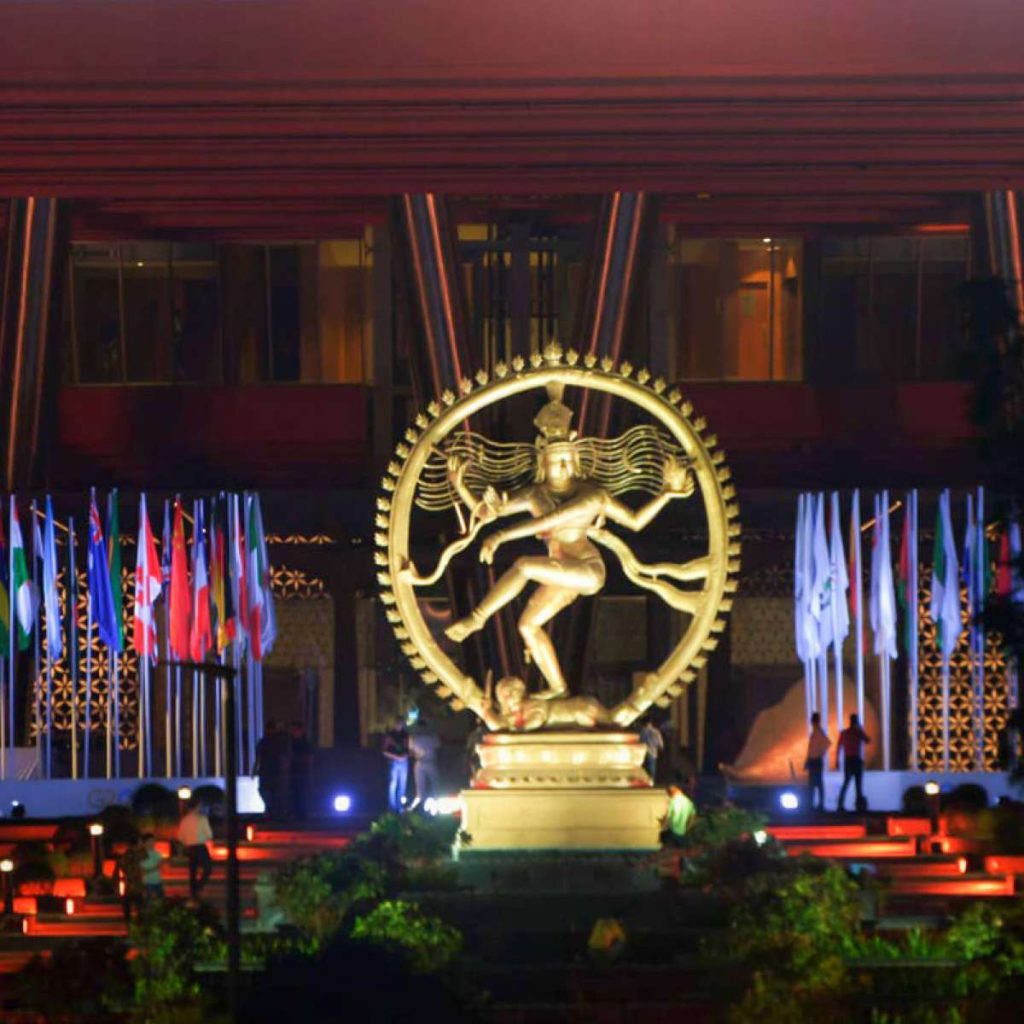 Even as the two most populous countries in the world have nurtured economic and cultural ties in the past, the India-China relationship is now under strain by India's increasing engagement with the US as an important ally and being a member of the Quad, foreign political observers feel.
Sino-Indian relations and long standing border disputes have come to a head with China releasing last week a new map depicting India's Arunachal Pradesh state and the disputed Aksai Chin region within China's jurisdiction. New Delhi's vociferous protest was met with a muted response by China's foreign office spokesman saying "stay calm".
Xi's absence at the G20 summit will also be a missed opportunity for the Chinese leader and US President Joe Biden to speak face-to-face, US media reports claimed.
The US and China are already divided over trade disputes, Taiwan, and the spy balloon incident earlier this year, among other issues. Biden had said earlier this week that he was "disappointed" by Xi's decision, but he vowed he would "get to see" his Chinese counterpart eventually.
Putin's expected absence amid the war in Ukraine is another issue for G20. While the Kremlin cited Putin's "busy schedule" as the reason for this year's absence, the Russian President has opted out of virtually every multilateral gathering since he launched his full-scale invasion of Ukraine last year, US media reports said.
Though Putin is not attending, Foreign Minister Sergey Lavrov will oppose any declaration that will not reflect Russia's position on the Ukraine war.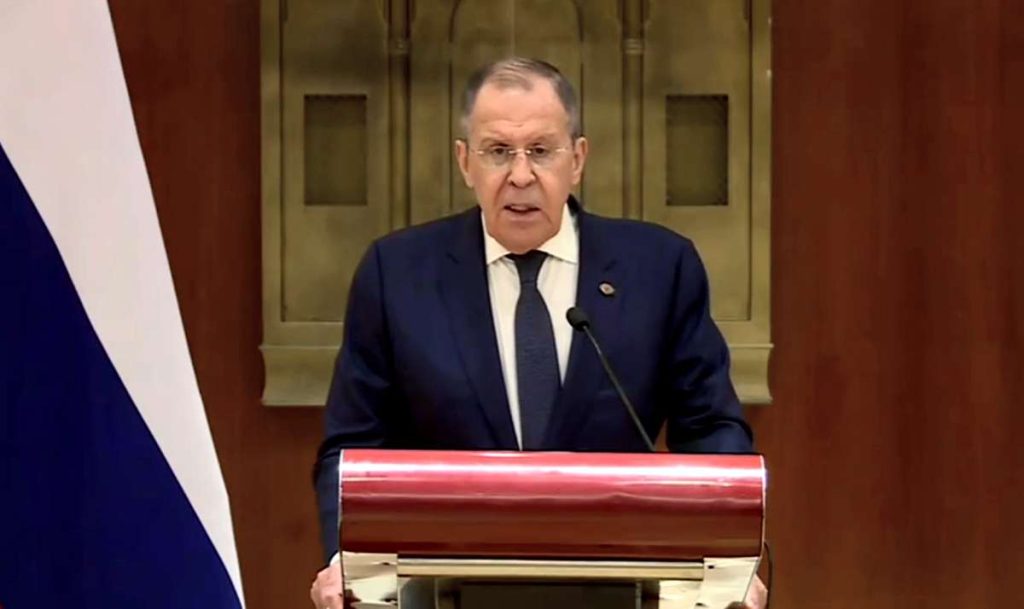 India itself has so far refused to directly condemn the Russian invasion, which analysts believe hinges upon diplomatic ties that date back to the Cold War. Russia since then PM Indira Gandhi's days has been a trusted ally of India and the country relies on Russian weapons and Russian oil. But this position is changing with the Modi government, political analysts said.
"The Indian government realises that India's future doesn't lie with Russia. And that the West and the US — technology, weapon systems, economy — are the need of the hour," said Sinderpal Singh, a senior fellow at the S. Rajaratnam School of International Studies in Singapore, who has studied India's foreign policy.
"But India cannot abandon ships for a range of reasons at this point in time."
G20 member-states represent more than 80 per cent of the world's total economic output, 60 per cent of the Earth's population, and 75 per cent of global trade. But the group has long been criticised for failing to address problems that disproportionately plague developing countries, like debt, food security, and climate change.
"Our effort will be that there should not be any First World or Third World in the world, but only one world," Modi had said last November at the unveiling of the 2023 G20 Summit logo and theme – 'Vasudhaiva Kutumbakam', or 'One Earth, One Family, One Future'.
India pledged to use its presidency of the G20 to prioritise addressing the climate crisis, particularly climate finance, the development of green technologies, and a just energy transition. Also on its agenda are gender empowerment, inclusive economic growth, and the digital public infrastructure development.