In a statement issued ahead of the first ACWG, Singh added that India's G20 presidency is marked by unprecedented economic, geopolitical and climate challenges…reports Asian Lite News
Union Minister of State for Personnel and Public Grievances, Jitendra Singh on Monday said that India will reaffirm unified action to ensure zero tolerance against corruption and deepen G20 commitments towards countering corruption globally at the first Anti-Corruption Working Group Meeting (ACWG) of G20, being held at Gurugram, Haryana, from March 1-3.
In a statement issued ahead of the first ACWG, Singh added that India's G20 presidency is marked by unprecedented economic, geopolitical and climate challenges.
He, however, said that amid the global gloomy economic outlook, India has emerged as a bright spot as described by the IMF and other global agencies and therefore, India will play its rightful role to bridge the North-South divide on contentious issues.
The Union Minister added that during the three-day event at Gurugram, more than 90 delegates from 20 member countries, 10 invitee countries and nine international organisations will engage in detailed deliberations on strengthening international anti-corruption mechanisms.
The delegates will experience India's culture through specially curated yoga sessions, visit to historic sites, cultural events and local cuisine.
Singh said that since its inception in 2010, G20 ACWG has been at the forefront of guiding the anti-corruption initiatives of G20 countries. G20 ACWG meetings have one Chair (Presidency country) and one co-chair country. The co-chair for the G20 ACWG 2023 is Italy.
The Minister pointed out that as the 'mother of democracy', India's G20 Presidency gives her a golden opportunity to become the voice of the Global South in sync with other 19 countries for fast-tracking global anti-corruption efforts by addressing issues like money-laundering, asset recovery and beneficial ownership.
Under India's chairpersonship, G20 nations will deliberate on areas of future action like bringing in processes, where fugitive economic offenders can be traced and extradited faster, and their properties situated abroad brought within the reach of the law of the land from which such offenders escape.
Emphasising on the subject of the Working Group, Singh emphasised that corruption is a scourge that impacts effective utilisation of resources, and overall governance and affects the poorest and marginalised most acutely.
India's presidency aims to strengthen international cooperation for action against corruption and economic crimes, and recovery of stolen assets.
He said that the G20 ACWG will explore proactive sharing of information, improving existing mutual legal assistance framework and simplifying mechanisms for sharing of information between domestic law enforcement authorities in criminal matters.
ILO G20 Sherpa, Foreign ministers of Brazil, Mauritius arrive
International Labour Organization (ILO) G20 Sherpa Richard Marc Samans, Brazilian Minister of Foreign Affairs Mauro Vieira and his Mauritius counterpart Alan Ganoo arrived in India on Tuesday to attend the G20 Foreign Ministers meeting scheduled to be held on March 1-2.
The ministers will also attend Raisina Dialogue 2023 in the national capital. The official spokesperson of the Ministry of External Affairs, Arindam Bagchi, took to his official Twitter handle to inform about the arrival of ministers. Bagchi tweeted, "Arrivals for the 1st #G20India Foreign Ministers' Meeting have begun! Welcoming FM Mauro Vieira of Brazil, FM Alan Ganoo of Mauritius and @ILO G20 Sherpa Richard Marc Samans to New Delhi for the G20 FMM to be held on 1-2 Mar 2023. Ministers will also attend #RaisinaDialogue2023."
Raisina Dialogue is all set to take place at the Taj Palace Hotel, Diplomatic Enclave, from March 2-4. Italian Prime Minister Giorgia Meloni will be the chief guest and keynote Speaker at the 8th Raisina Dialogue 2023, according to the MEA.
Australia's Minister of Foreign Affairs, Penny Wong, is travelling to India and Malaysia this week.
In a statement on February 27, Wong said she looks forward to meeting her counterparts at the G20 Foreign Ministers meeting in New Delhi. She will also attend the Raisina Dialogue 2023.
Wong said she looks forward to working with her counterparts on how they can address contemporary international challenges, including strengthening the multilateral system, food and energy security, and humanitarian assistance and disaster relief. She stated that Australia strongly supports India's G20 Presidency and welcomes India's ambitious, action-oriented G20 agenda under the theme 'One Earth, One Family, One Future'.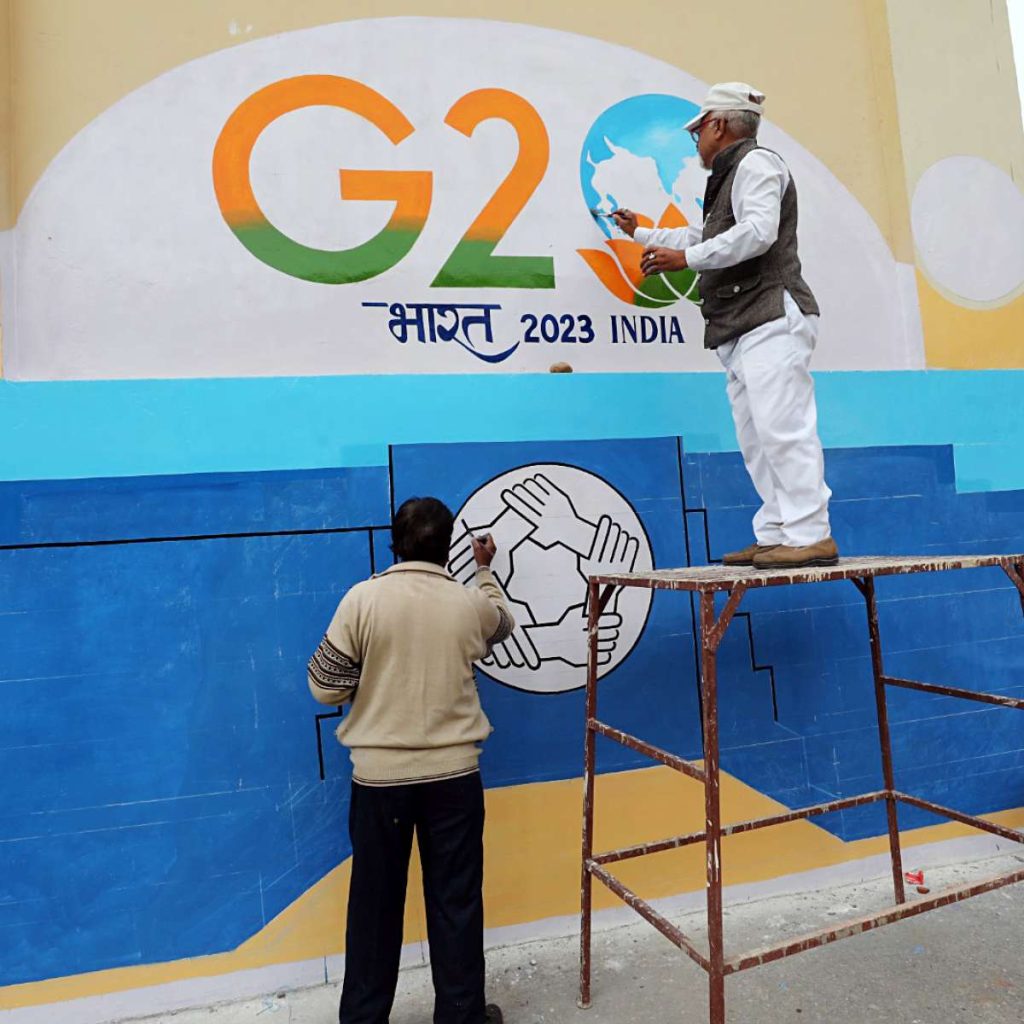 In a statement, Penny Wong said, "While in New Delhi, I will also attend the 2023 Raisina Dialogue, India's premier forum for addressing the most challenging issues facing our regional and global community", adding, "This year is an important milestone in Australia's bilateral relationship with India, with many high-level Ministerial visits between our two countries." (ANI)
ALSO READ-University Connect program to spread info on India's G20 presidency