Sri Lanka, the 1996 World Cup winners and runners-up in 2007 and 2011 editions, will begin their 2023 campaign against South Africa at the Arun Jaitley Stadium in New Delhi on October 7…reports Asian Lite News
Legendary Sri Lanka cricketer and former captain Kumar Sangakkara feels the current side have it in them to go deep in their upcoming Men's ODI World Cup campaign in India provided the new-ball bowlers take early wickets.
Sri Lanka, the 1996 World Cup winners and runners-up in 2007 and 2011 editions, will begin their 2023 campaign against South Africa at the Arun Jaitley Stadium in New Delhi on October 7.
They recently a major chunk of their first-choice bowling attack due to injuries in the Asia Cup, where they finished runners-up after India thrashed them by ten wickets in the final at R Premadasa Stadium on Sunday, though Dunith Wellalage and Matheesha Pathirana were impressive with the ball.
"I think Sri Lanka has the squad to win those crunch games. The team's batting is strong and we really need the fast bowlers to support the spinners, who have most recently been doing the heavy lifting. If the opening bowlers can get those early wickets, Sri Lanka have the team to go deep in the World Cup," said Sangakkara in an email interview to IANS, facilitated by the META11 platform.
Having finished at tenth place in the Men's ODI World Cup Super League, Sri Lanka missed out on automatic qualification and had to play in the Qualifiers tournament in Zimbabwe held in June-July this year. In the competition, they won all eight of their matches to qualify for the main event alongside runners-up the Netherlands.
In the recently-concluded Asia Cup, barring the two losses to India, Sri Lanka defeated Bangladesh twice, while beating Pakistan in a nail-biting match, and defeated Afghanistan by a slim margin.
"Sri Lanka did win the T20 World Cup in 2014 and more recently, won the Asia Cup in 2022, against strong opposition. Even in the current Asia Cup, Sri Lanka topped the Group B table. So as a country Sri Lanka has strong talent and I'm confident the team can build on that from the grassroots up," added Sangakkara, the leading run-scorer for Sri Lanka in ODIs with 14,234 runs.
With T20 franchise leagues proliferating worldwide, it is increasingly threatening the existence of international cricket. Sangakkara feels one must innovate with the times, while adding that players at twilight of their playing careers may take the T20 leagues route for financial security.
"T20 is innovative, and we must innovate with it. It has added a different flavour to the game and different expectations. International cricket, and representing your country, will always take pride of place among cricketers.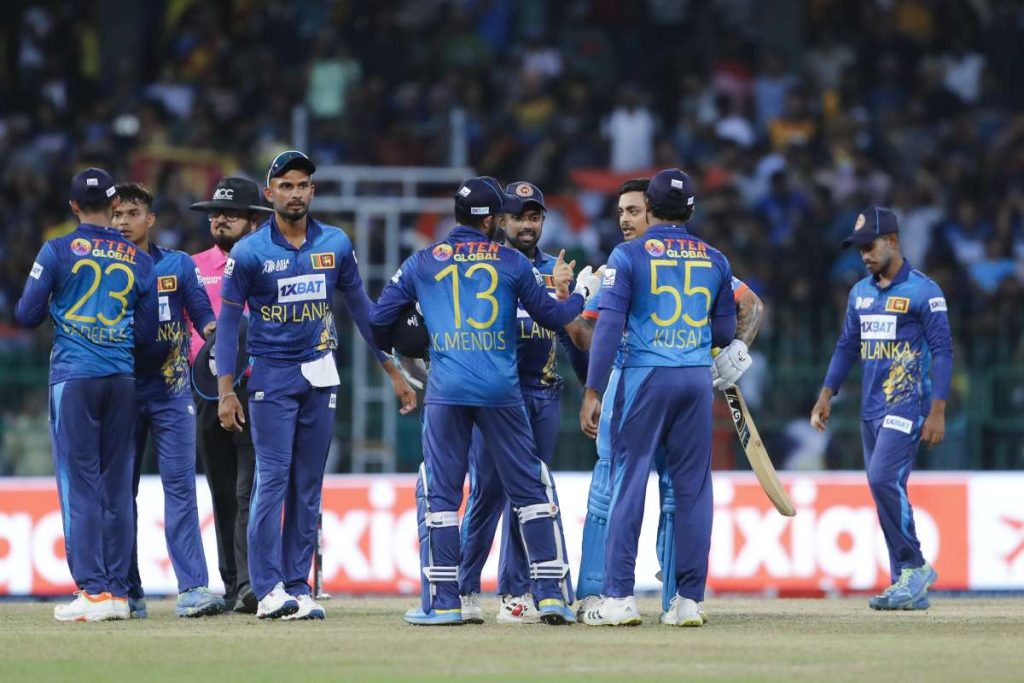 "That said, especially people at the tail end of their international careers, will see T20 leagues as an opportunity to continue playing the game they love and benefit from some more financial security," the 45-year-old said.
Asked if it is feasible anymore for cricketers to play all three formats of the international men's game, he said, "It's certainly feasible but there needs to be a balance. We have seen some of the three format players taking a break from some games and I think that's very important. It gives them the opportunity to recharge and come back fresher. It also obviously reduces the chance of injury in the long run."
Sangakkara also praised the Sri Lanka women's team for its performances this year, especially in beating England 2-1 in T20Is away from home. "The Sri Lankan women's team have done a splendid job, especially against England. I think England have only lost to Australia in a bilateral T20 international series. This is certainly a much-needed confidence boost and provides a strong platform for Sri Lanka women's team to do well in the years to come."
Apart from commentating on the sport and being in the dual role of Rajasthan Royals' director of cricket and head coach in the IPL, Sangakkara has ventured into esports gaming industry as a co-founder of Behaviol Pty Ltd alongside Krishan Deegalla, Dinuk Jayasuriya and Reza Magdon-Ismail, which is launching the free to play AI-driven Meta11 platform, with cricket being the first part of its gaming omniverse.
"Our vision was to create an immersive experience where fans are rewarded for the time they spend enjoying sport. This ultimately led to the creation of META11, a groundbreaking cricket gaming platform that prioritizes player enjoyment, accessibility and inclusivity.
"META11 prioritises fast and accessible experiences suitable for gamers of every skill level. From 5-day test matches to T20, META11 catapults cricket into alignment with the digital needs and desires of today's consumer," he concluded.