Left in Europe is trying to redefine itself: Fascism will not make an easy return to Europe like a century back – Interview with Prof A. James McAdams by ABHISH K. BOSE
Professor A James McAdams is the William M Scholl Professor of International Affairs, Department of Political Science at the University of Notre Dame.
For 16 years, he was Director of the Nanovic Institute for European Studies. He has also served as chair of the Political Science department. McAdams has written widely on European affairs, especially on central Europe, as well as global communism. His books include East Germany and Detente; Germany Divided; Judging the Past in Unified Germany; and The Crisis of Modern Times. His book, Vanguard of the Revolution: The Global Idea of the Communist Party (Princeton University Press, 2017 and 2019), examines the political history of the party from the 1840s to the present. Covering a panoply of communist parties from Germany to Russia, China, Poland, North Korea, Cuba, and many others, the book is the first comprehensive international history of the communist party. He is the author of the book ' Contemporary far right thinkers and the future of liberal democray', ' Vanguard of the revolution: The global idea of the Communist party', ' Judging the past in unified Germany', 'Germany divided: From the wall to reunification', ' East Germany and detente'.
In an interview with Asian Lite's Abhish K. Bose he discusses the growth of the right wing parties in Europe.
Abhish K. Bose: According to the reports over the past few years, election victories or significant increases in the shares of votes by right wing populist parties are a reality in several European countries. An analysis of the 18 nationalist parties across Europe shows that the right wing parties have secured a considerable increase in vote share in many of these countries. How are we to understand this?
McAdams: In general, it is true that the vote share for right-wing parties has grown throughout Europe. But one has to be careful to make distinctions among countries. On the one hand, such as Germany and France, the far-right has established a strong foothold among some voters, one that is likely to last for a long time. In other states, such as Italy and Sweden, far right parties have been able to play a major role in forming governments. However, this doesn't mean they will have a lasting influence. The politics of coalition formation are likely to complicate their efforts to sustain their power. In some cases, such as Holland, where a right-wing party was able to play a major role in forming a government, that influence can easily wane. Right-wing parties of a different type have played major roles in countries like Poland and Hungary. However, in other countries, such as the Czech Republic and Slovakia, support for these parties has declined.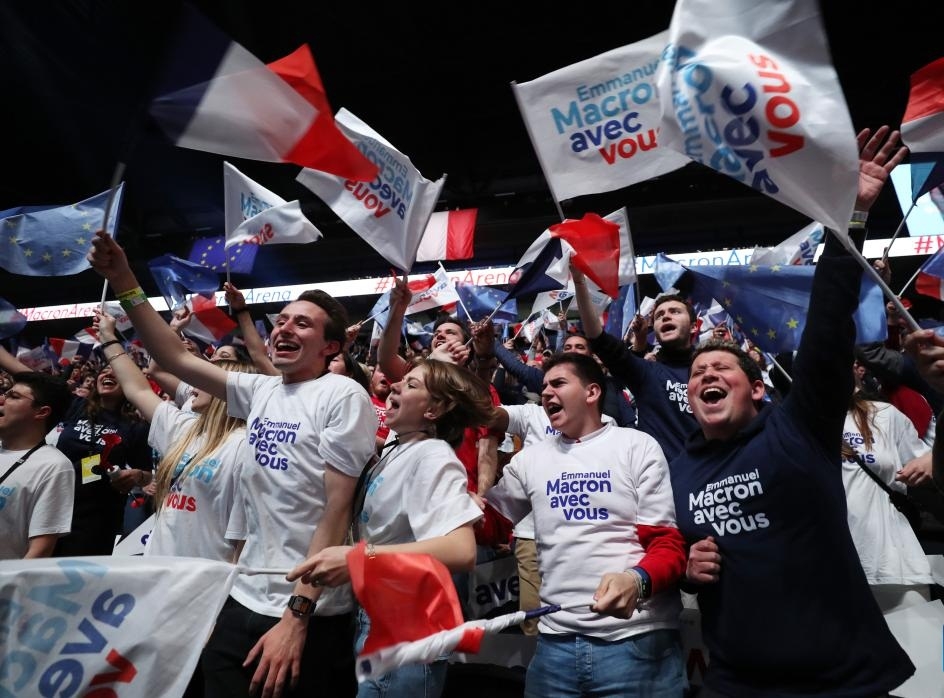 Abhish K. Bose: What will be the likely changes in policies and programmes to be brought in by the emergence of these right wing forces in these countries?
McAdams: In post-communist countries, these parties have shown that they can exert tremendous influence over social policies and the role of key institutions, such as courts. In western European countries, such as France and Germany, the greatest impact of the far-right has been on the electoral strategies of middle-of-the-road conservative parties who have felt the need to court voters by taking more hardline stands on issues such as immigration.
Abhish K. Bose: The populist anti – internationalist and anti-immigration sentiments prevailing in Europe could endanger democracies in the long run. Do you think that the right wing wave is portending towards the disappearance of left from the terrain of politics in Europe? Or, is it that the erosion of leftist ideals and ideologies power right-wing resurgence of our times?
McAdams: I think the greatest problem of the Left in Europe is that it is still trying to define and redefine itself. This is part of a long-term trend in which leftist parties have experienced declining support among their traditional bases, especially the working classes, while at the same time being unable to distinguish themselves from mainstream, conservative parties. When leftist parties do commit themselves fully to mainstream politics, they are then vulnerable to right wing parties who are able to profile themselves as the true supporters of people who feel themselves victimized by their governments, especially members of the working class.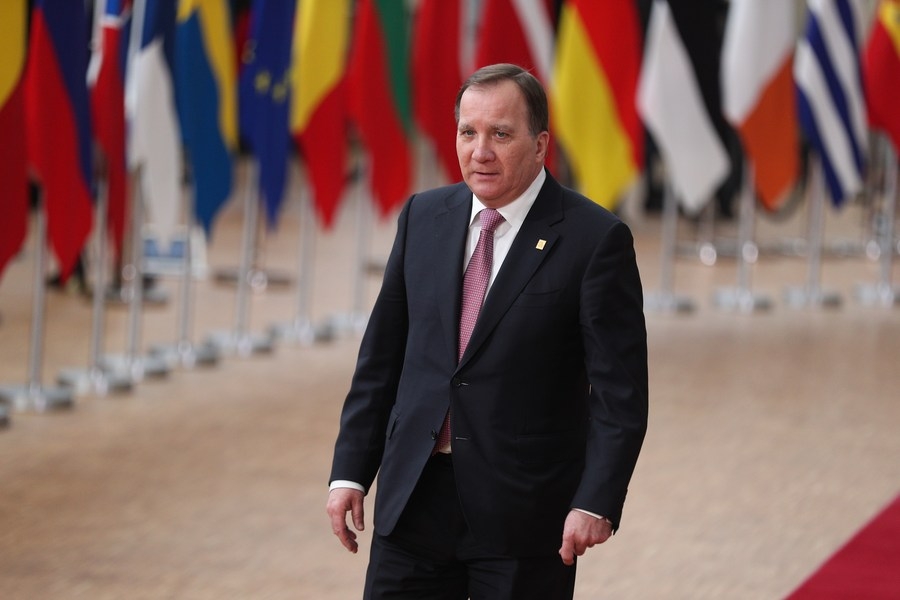 Abhish K. Bose: Could you explain the factors that resurrect nationalism in a world order in which globalisation is the reigning order. Within countries like India, it is noticed that regionalism is gaining ground in response to pan-Indian aggressive, intolerant nationalism. What is your perspective on this phenomenon?
McAdams: There are a number of factors that contribute to nationalist campaigns. Some have to do with the global financial system. Others are based on strategic and military concerns. Almost all are the result of demagogic leaders trying to augment their power. In general, I don't believe that anything positive will come out of such campaigns. Most countries in Europe and the United States are probably different from India at this stage. Nationalist policies are designed to overcome regionalism. However, there are some exceptions, such as Catalonia's demands for autonomy from Spain.
Abhish K. Bose: How would you compare the diminishing role of conventional secular democracies in different parts of the world, say Europe's case with that of India, which is ridden by the right wing Bharatiya Janatha Party( BJP) and the Hindutva model of nationalism?
McAdams: I suggest under the question 8 below, there are few serious attempts in Europe to bring religion back into political life. In the US, some people would like to give greater place to religion in the constitutional jurisprudence. However, as far as religion is concerned, the US is an unusual place. High numbers of Americans are religious; and religious institutions can play important roles in swaying voter preferences. But there is much less religious extremism in the US.
Abhish K. Bose: What will be the long term political ramifications that the Russian invasion of Ukraine can effect in Europe especially regarding the course of European politics? Is it likely that this speeds up the emergence of China as the dominant Super Power of the world? What implications would that have for India as an anxious, uncomfortable neighbour to that country?
McAdams: Putin's invasion of Ukraine (which has been taking place since 2014) has backfired. It has led not only to a stronger Nato but has led to the organization's expansion. Thus, we are in a new Cold War as far as US-Russian relations are concerned. China is a different question. It is already a dominant global power, and its aspirations will continue to grow. Beijing will no doubt continue to exploit Russia's weaknesses and the tensions between it and the US.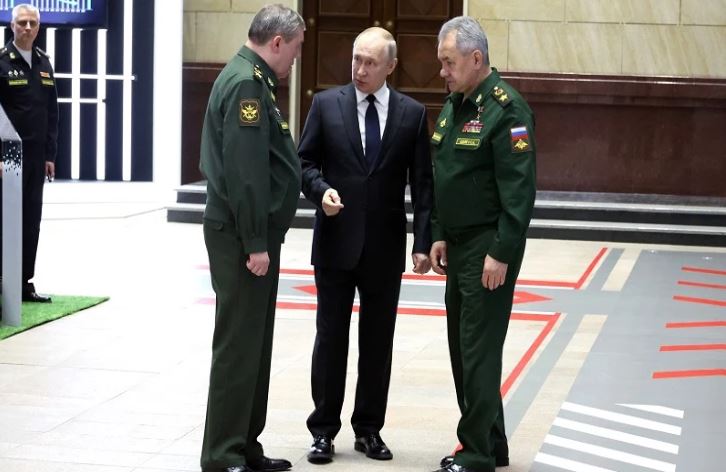 However, China is also an independent actor. It has no natural allegiance to Russia, and probably regards it now as a somewhat unpredictable actor. My impression is that India has always been in a difficult position in being caught between quarreling superpowers. In a situation in which there are three superpowers, it is bound to alienate at least two of them whatever it does.
Abhish K. Bose: Historically, Europe is the crucible of fascism. Among the political doctrines which are identified as the ideological harbingers of fascism in Europe are the emergence of a traditional national, race-based unity, disillusionment with party-system based democratic processes and the larger acceptance of a culture of intolerance. Does the current ascendancy of right wing religiously majoritarian politics portent a similar eventuality in India? Also what happens in Europe is it a precursor of the symptoms of fascism?
McAdams: I don't know enough about India to respond to this part of the question. However, I think one should be cautious about predicting the return of fascism to Europe, at least in the form that it took in the 1920s-1940s. After all, the countries that were overrun by fascist movements a century ago were at best weak democracies. In contrast, western European populations have lived with democracy since the end of World War II. In Eastern Europe, where populations are somewhat less convinced by all of the benefits of capitalism and democracy, there is nevertheless a general sense that no solutions are to be found in a return to dictatorship
Abhish K. Bose: Secularism as a way of life now stands discredited in India. What is the role of religion in politics?
McAdams: Religion has basically become a non-factor in European politics. Most countries, even traditionally Catholic ones like Poland and Ireland, have become largely secularized. Church attendance is way down. Few people identify their political preferences with their religious faiths, if they have any faith at all. To an extent, religious faith has simply been instrumentalised to serve political goals, such as among the far-right parties of Hungary and France.