Due to their strong friendship, this pair is possibly the most well-known on the list. Shahid has made clear time and again how much he values and adores his half-brother Ishaan…writes Olivia Sarkar
All brothers and sisters support one another during trying times, despite bickering over the most trivial of things (like the TV remote). To be honest, there is something appealing about every sibling relationship. And there are plenty of these ties in Bollywood. Anything is possible for siblings who are determined. The benefits of having a sibling are unmatched, whether it's having a partner in crime to carry out your plans for mischief or a shoulder to cry on.
Kareena Kapoor Khan and Karisma Kapoor
Unquestionably, one of Bollywood's most well-liked sister teams is Kareena and Karisma. They frequently attend events and parties together and are well known for their tight relationship. They have shared screen space in films like "Mujhse Dosti Karoge" and "Hum Saath-Saath Hain." They also frequently support one another at different events.
Saif Ali Khan and Soha Ali Khan
Saif Ali Khan and Soha Ali Khan are well-known Bollywood siblings who come from the prestigious Pataudi dynasty. Both Saif and Soha have established themselves in the movie business and have displayed their talents in a number of flicks. In addition to helping each other out professionally, they also have a friendly and loving connection and frequently spend time with their families.
Huma Qureshi and Saqib Saleem
This is one of the most effective and undervalued teams in B-most town. Since making their professional debuts, they have both consistently given outstanding performances. Together and separately, Huma and Saqib have created some incredible films, and they work hard to keep raising the bar. They are a brother-and-sister team that was featured in the movie Dobaara: See Your Evil. The flicks continue to enthral spectators despite the characters' frequent trip abroad because of their group spirit.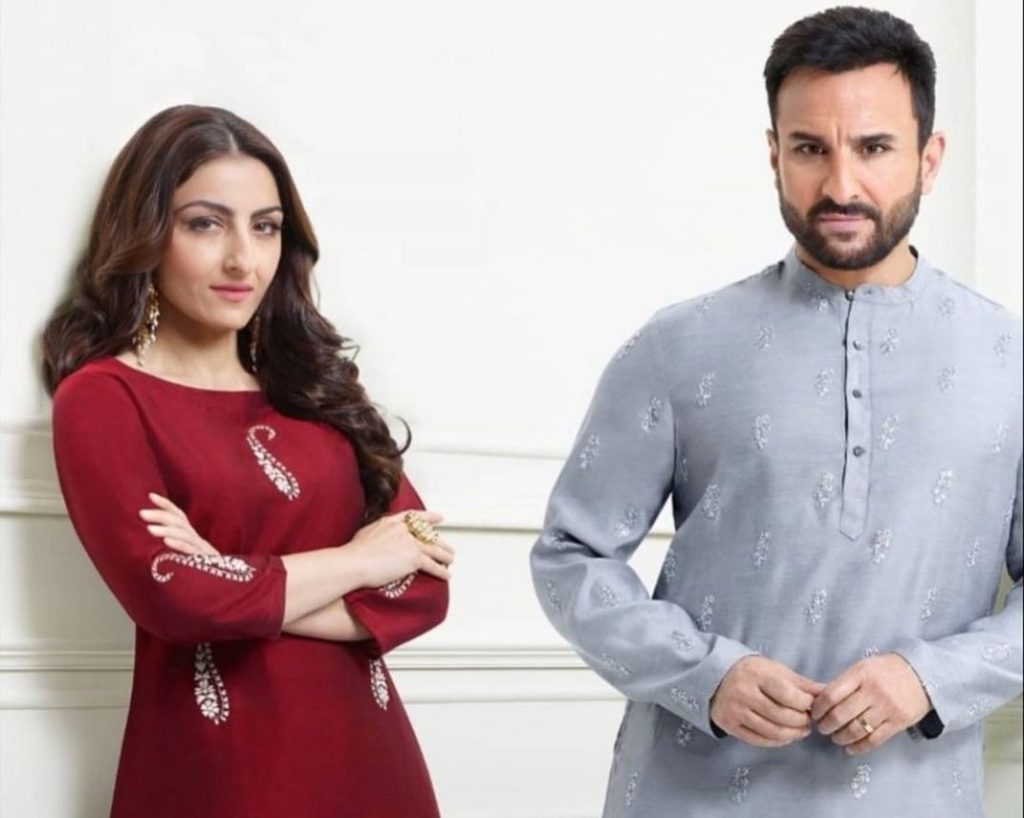 Ayushmann Khurana and Aparshakti Khurana
Both Ayushmann and Aparshakti Khurana have established successful careers in the field. The Khurrana brothers are currently two of Bollywood's most bankable stars and are well-known for their multi-talented and witty personalities. To everyone of them, more power!
Farhan Akhtar and Zoya Akhtar
The names of their parents, renowned lyricist and author Javed Akhtar, and screenwriter Honey Irani, are linked with talent. Without a doubt, the most talented brother-sister duo in Bollywood is Farhan and Zoya Akhtar. With Luck By Chance, Zoya made her directorial debut in 2009. She also collaborated with her brother on the films Dil Chahta Hai and Lakshya. They have made seven films together.
Shahid Kapoor and Ishan Khatter
Due to their strong friendship, this pair is possibly the most well-known on the list. Shahid has made clear time and again how much he values and adores his half-brother Ishaan. Ishaan Khatter and Shahid Kapoor have acquired their acting prowess from their parents, opening the possibility for these brothers to one-day rule Hindi cinema. These boys are well known for their close bond and special place in the industry. We hope for the best for them!
Kriti Sanon and Nupur Sanon
Nupur Sanon, sister of Kriti Sanon, made her acting debut and became well-known rapidly. Unlike her sister, Nupur decided to showcase her talents in a music video rather than a Bollywood movie. The girls give us major sister goals and look great together. The Sanon sisters are prepared to take on the world, that is all we can say.