Pratibha Singh Baghel sings of 'amour eternal' on new album LAFZ BHEEGE HAIN. It consists of five ghazals, modern in sound and conception, yet following the traditional form of the ghazal: a poem with rhyming couplets in prescribed patterns, usually sung in Urdu, the "love language" par excellence of the subcontinent. An exclusive feature by columnist Riccha Grrover for Asian Lite International.
"There is a saying in India that if you want to express love, you resort to Urdu," declares poet Ajay Sahaab, author of the emotive lyrics beautifully sung by Pratibha Singh Baghel on LAFZ BHEEGE HAIN which released on 31st August 2023 through Sufiscore.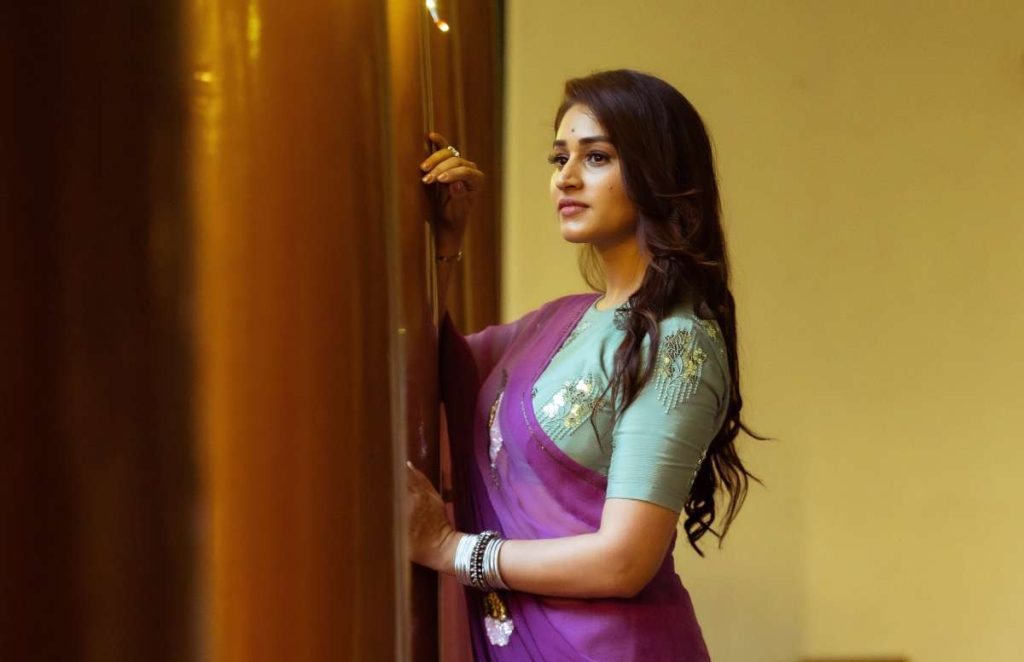 The South Asian record label, Sufiscore celebrates an epic Indian love story, an 'amour eternal' on the new release LAFZ BHEEGE HAIN ("Words Drenched in Tears"). The album features lyrics from the esteemed contemporary poet, Ajay Sahaab with beautifully sung melodies from lead vocalist Pratibha Singh Baghel. The songs on LAFZ BHEEGE HAIN follow the story of unrequited love involving two eminent writers from India's social justice-oriented Progressive Writer's Movement, Punjabi Amrita Pritam (1919-2005) and Sahir Ludhianvi (1921-1980). Pritam, a novelist, essayist and poet, discusses her unrequited love for Ludhianvi, the poet and film lyricist, in her 1977 autobiography 'Rasidi Ticket' (a.k.a. The Revenue Stamp).
"There is a saying in India that if you want to express love, you resort to Urdu," declares poet Ajay Sahaab. Sahaab drew on his lifelong passion for Urdu to evoke a familiar "tear- drenched" story that has almost acquired the status of a legend or folk tale.
LAFZ BHEEGE HAIN consists of five songs, modern in sound and conception, yet following the traditional form of the ghazal: a poem with rhyming couplets in prescribed patterns, usually sung in Urdu, the "love language" par excellence of the subcontinent. This great love story between Amrita Pritam and Sahir Ludhianvi has been depicted in literature and film — and in that spirit, director Parasher Baruah has created a sequence of videos to accompany all of the ghazals of LAFZ BHEEGE HAIN, featuring famed actors Prachi Desai and Som Chattopadhyay in the leading roles.
"The emotions summoned by this love story", says singer Pratibha Singh Baghel, "are held in common throughout the world. Those feelings of love and separation and sadness are the same everywhere. The poetry and compositions of LAFZ BHEEGE HAIN are for everybody who can relate to this." Desai strikes a similarly universal chord: "I don't know where we all find our strength, but after some of the biggest losses we ever have, we somehow make it through. It's a hopeful message for anyone watching these videos or listening to this music."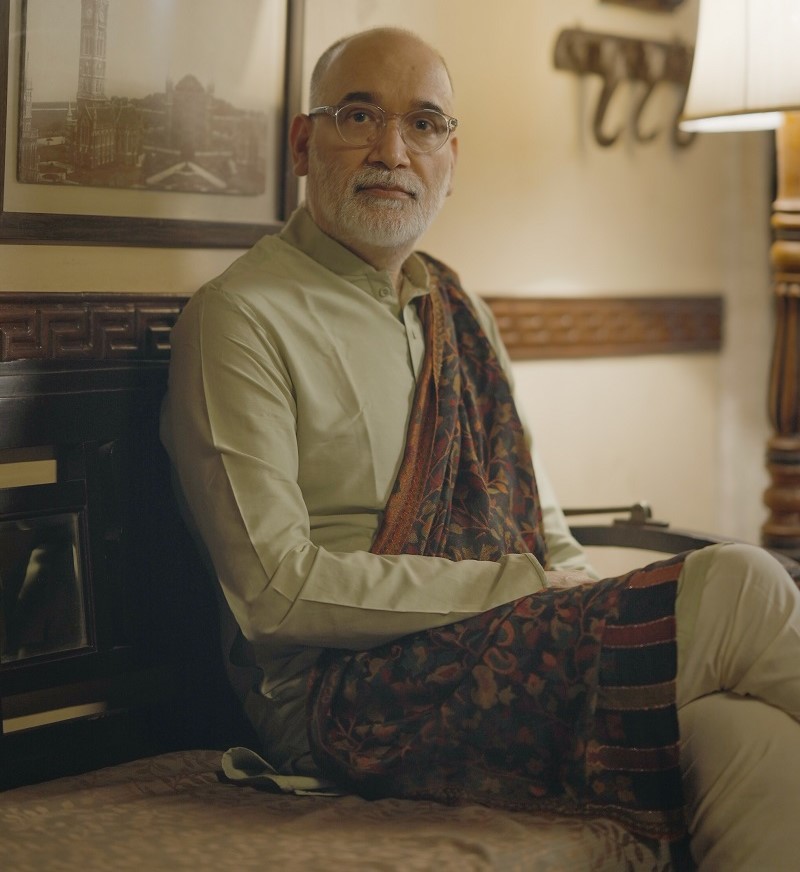 To capture these nuanced sentiments, composer Rajesh Singh drew upon what are known in Hindustani classical music as "evening ragas," scales and tonalities associated with the time of day, he says, "when the solitude is very intense, and the melancholy and sadness comes throbbing upon us." From these evening ragas come the beautiful melodies of Singh's imagination. The rhythms are hypnotic; the lush, flowing chord progressions are informed by Western harmony but applied in such a way as to underline the ragas' traditional character. "As a composer I had to find a correct mood and balanced sound to express the melancholy and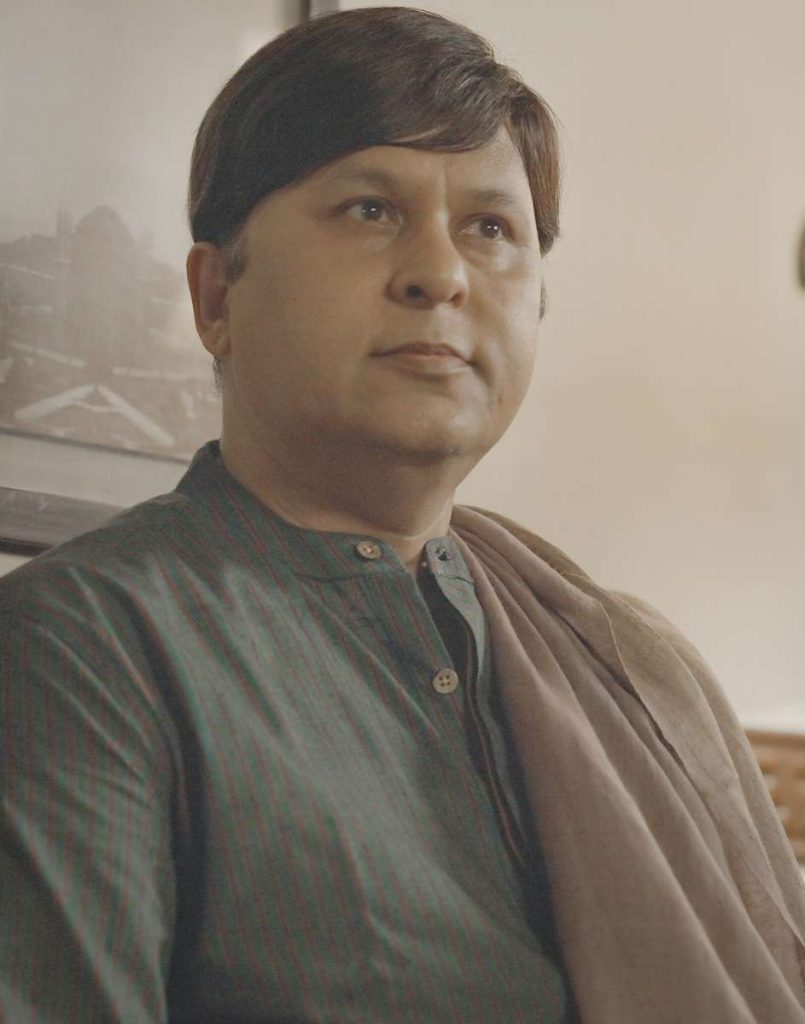 divinity of pain portrayed in these ghazals," adds Singh. "I observed that the pain of separation expressed by the poet here has no bitterness, and there is a subtle acceptance of separation due to social circumstances. Hence the notes had to be carefully woven not to sound depressing or negative."
Arranger and producer Paras Nath played a crucial role in bringing Singh's compositions to life with rich and varied instrumentation and sonic character. "Because of Paras' contribution," says Pratibha Singh Baghel, "I was able to deliver the way that I did. So a lot of credit for this project goes to him." Building upon Singh's vision for each composition, Paras Nath reports trying "to enhance the feel of the ghazal. In every song I used something different."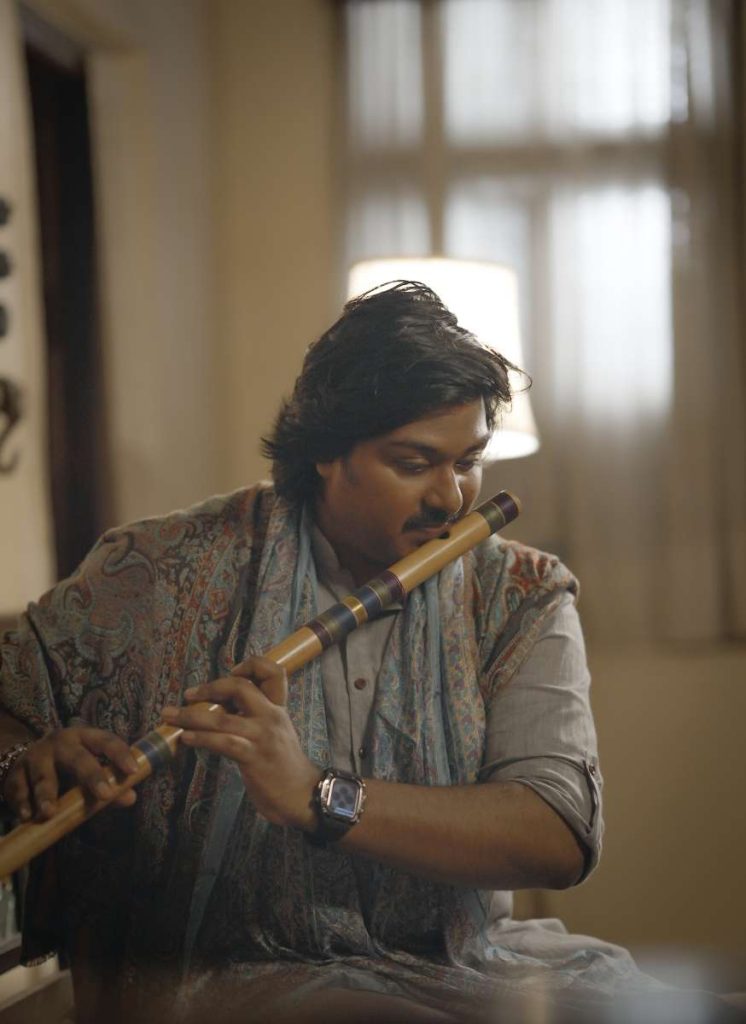 Cello, acoustic guitars, violin, viola and keyboards enter into the mix of LAFZ BHEEGE HAIN as well as Hindustani bansuri flute, the fretless sarod and the bowed sarangi. "Each instrument has its own character," Paras Nath observes. "I didn't want a loud arrangement, and I was careful not to overshadow the singing and the lyrics."
Along with her extensive accomplishments in Indian musical theater and Bollywood playback singing, Pratibha Singh Baghel has devoted herself to the art of classical Hindustani music in a forward-looking, internationally minded modern vein. LAFZ BHEEGE HAIN is a vital part of that effort. To the poet Sahaab, the goal is to "revive the classicity of the ghazal," bringing the traditional form into vibrant contact with Western elements before a worldwide audience. "In a very humble way but with energy," says Sahaab, "we are trying to convey emotions so that modern generations can feel the intensity of words, music, poetry, composition and instruments."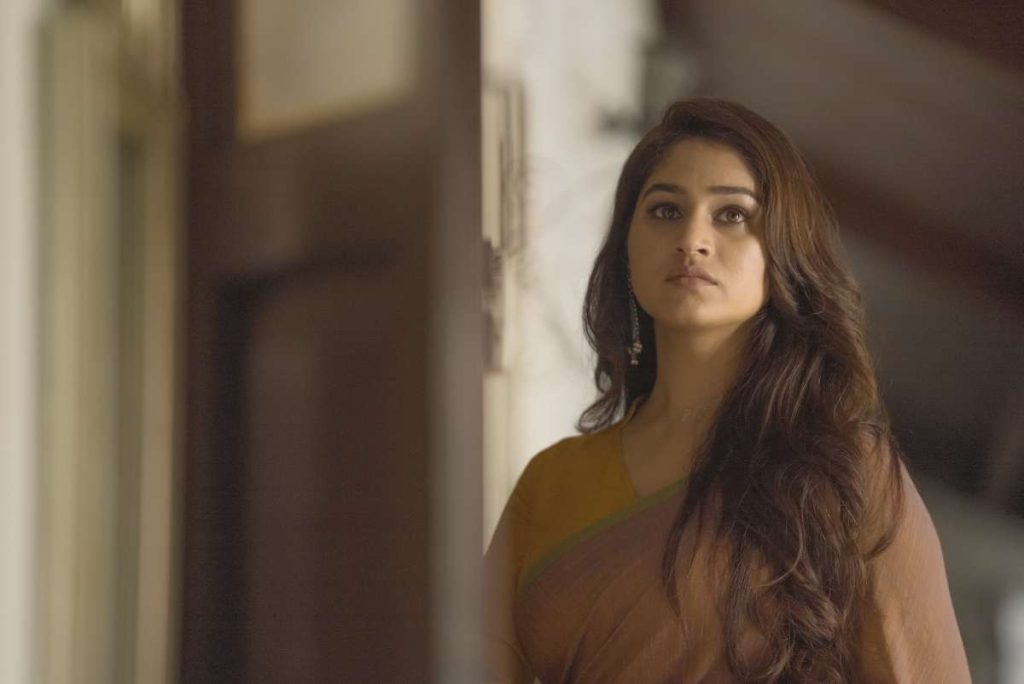 "For me the songs on LAFZ BHEEGE HAIN are part of a single work of cinema," says Parasher. "I wanted to narrate certain aspects of the story and portray universal themes of love and longing. I approached the cinematography with an idea of recreating the 1950s and '60s, a personal homage to the heyday of Indian cinema when romance was celebrated in all its emotions, blending poetry with visual storytelling. Choosing to shoot in colonial Pondicherry and Mumbai, our choice of locations, production design and styling helped in this a lot." For Prachi Desai, the alluring beauty of the audio tracks generated all the inspiration and excitement she needed: "When I first listened to LAFZ BHEEGE HAIN, time stopped," she recalls. "I knew I had to be a part of this. I'm glad that this was my first ghazal ever."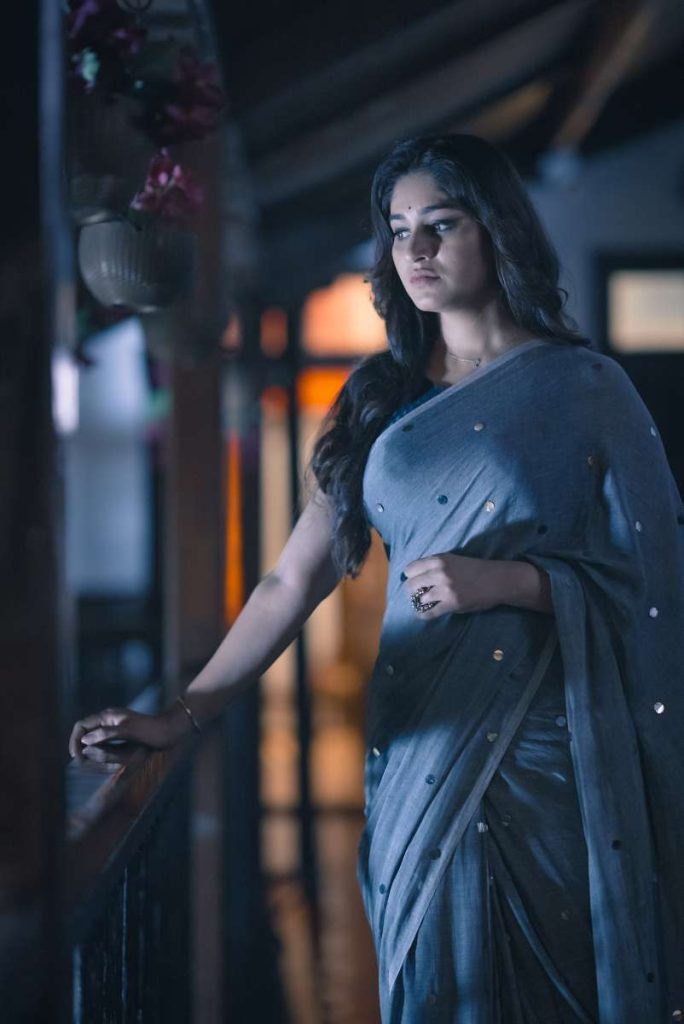 Sufiscore is not just a traditional label but a YouTube channel amassing millions of views of songs from the Asian and South Asian markets. By celebrating new creative processes with leading musicians adapting to adversity as they continue to explore global fusion, Sufiscore is opening doors to international collaborations wherever musicians are in the world. Through live-syncing, remote recording and other practices, Sufiscore seeks to usher in new ways of making and consuming music online. Recent Sufiscore productions include Pratibha Singh Baghel's 'Bole Naina and Inheritance; Unbounded – Abaad' by sitar virtuoso Purbayan Chatterjee (joined by Baghel as well as Béla Fleck, Gary Husband, Jordan Rudess, Zakir Hussain, Antonio Sanchez and more); and the forthcoming album Aarambh by vocalist Abby V and producer Ricky Kej. LAFZ BHEEGE HAIN released through Sufiscore on the 31st August, 2023.