President Sheikh Mohamed said the UAE is making intensive efforts to find feasible and pragmatic solutions to climate change issues, reports Asian Lite News
Abu Dhabi Sustainability Week (ADSW) this year is an essential step towards the UAE hosting the United Nations Climate Change Conference (COP28), said President Sheikh Mohamed bin Zayed Al Nahyan.
Speaking during the opening ceremony of this year's ADSW, he said the country's selection to host COP28 reflected the UAE's continued efforts to promote practical climate action, sustainable economic development, and progress towards desired global goal.
President Sheikh Mohamed and a number of world leaders attended the opening ceremony of this year's Abu Dhabi Sustainability Week, the global initiative championed by the UAE to accelerate sustainable development.
The inauguration, which was held at the Abu Dhabi National Exhibition Centre (ADNEC), was also attended by several world leaders, including Yoon Suk Yeol, President of the Republic of Korea; Ilham Aliyev, President of Azerbaijan; and Kassym-Jomart Tokayev, President of the Republic of Kazakhstan etc.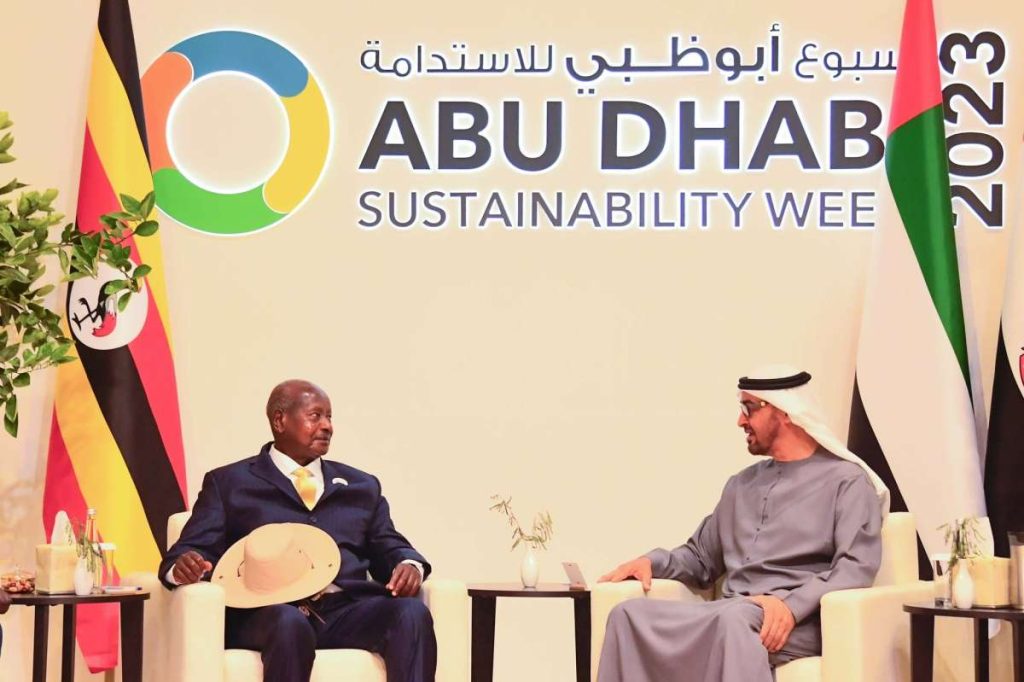 Sheikh Mohamed welcomed heads of state, policymakers, industry leaders, and entrepreneurs to ADSW 2023, which will explore issues and aim to find solutions to the challenges the world faces as it looks to a more sustainable future for future generations.
He stressed that ADSW is a global platform, reflecting the UAE's commitment to convening the international community and ensuring collaboration in driving sustainable economic and social development.
The UAE is making intensive efforts to find feasible and pragmatic solutions to climate change issues, he said, stressing that its strategic initiative to achieve Net Zero by 2050 was a natural progression of the comprehensive approach to sustainability the company has followed since its inception, inspired by Sheikh Zayed bin Sultan Al Nahyan's vision.
During his keynote speech, Ilham Aliyev, President of the Republic of Azerbaijan, stressed the depth of the bilateral relations between the UAE and Azerbaijan. He also praised the UAE's remarkable growth trajectory, particularly in the sustainability and renewable energy sectors.
President Aliyev highlighted his country's ambition to strengthen its reliance on clean energy sources as an essential part of national development efforts, and to contribute to the global drive for a more environmentally friendly economy.
He referred to the recent Memorandum of Understanding (MoU) signed between Masdar and the State Oil Company of Azerbaijan Republic (SOCAR) for the joint development of renewable energy sources, which aim to produce 10 GW of renewable energy in the long term.
ADSW 2023, hosted by the UAE's clean energy powerhouse Masdar, features a series of key events throughout the week that seek to engage all sections of society. It will be held under the theme of 'United on Climate Action Towards COP28' and will convene heads of state, policymakers, industry leaders, investors, youth, and entrepreneurs for a series of high-level sessions focused on key priorities for sustainable development ahead of the UN conference.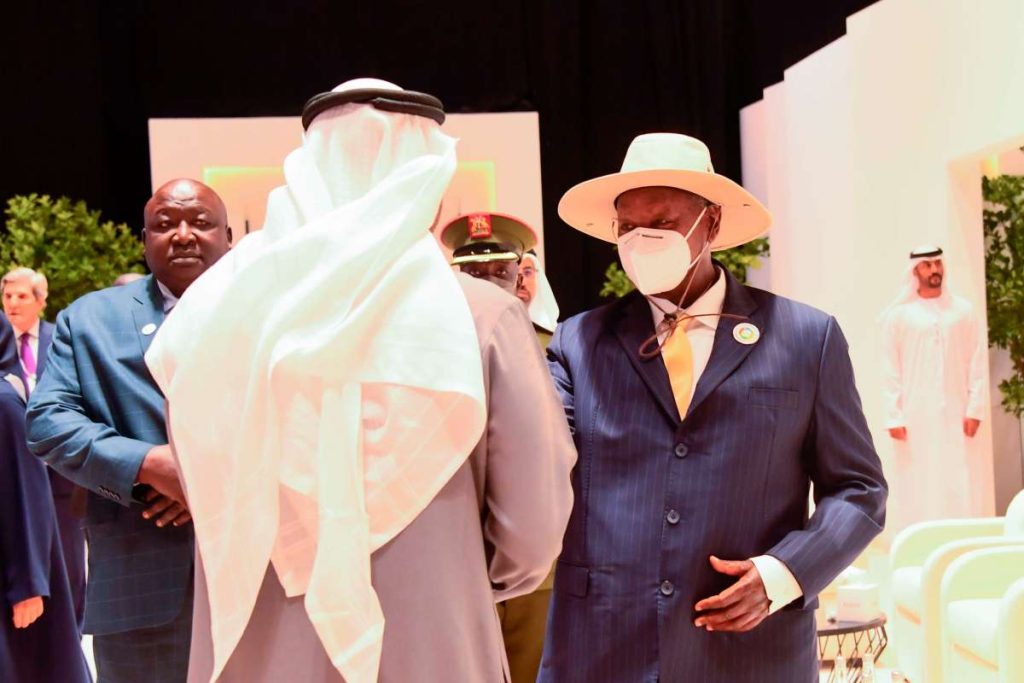 Hosted by the UAE from 30th November to 12th December, 2023, COP28 aims to leverage the country's strategic position as a connector between north and south, east and west, and its global position to facilitate dialogue and conversations that enable a consensus for the most pressing climate challenges of our time.
Delegates at ADSW will look to set global climate agenda priorities for COP28 – which will cement the UAE's position as a bridge connecting the global North, South, East and West – and will discuss the need for all groups across society to be engaged, and determine how to leverage outcomes from the first Global Stocktake of the Paris Agreement.
The ADSW Summit, the two-day flagship event of ADSW, focuses on a wide range of important topics, including food and water security, energy savings, decarbonisation of industries, health and climate adaptation.
ADSW 2023 will also see the arrival of a new platform for the global energy sector through the launch of the inaugural Green Hydrogen Summit, which will highlight green hydrogen's role in the process of decarbonising key sectors and supporting countries' efforts in the journey to net zero.
ADSW 2023 seeks to involve young people in climate action through the Youth 4 Sustainability Forum and Hub, annually engaging 3,000 young men and women.
ADSW will also include the annual forum of Masdar's Women in Sustainability, Environment and Renewable Energy platform (WiSER), aiming to give women more space to discuss sustainability, and 'Innovate' A Masdar City Initiative to showcase the latest global technologies.
In addition, ADSW will focus on startups and SMEs, with more than 70 companies exhibiting, alongside Masdar's 'Innovate' initiative which will showcase the latest groundbreaking technologies globally.