The invitation came during a meeting between Biden and Sunak in San Diego, California…reports Asian Lite News
President Joe Biden on Monday invited British Prime Minister Rishi Sunak to the White House in June.
The invitation came during a meeting between Biden and Sunak in San Diego, California, where they were taking part in the unveiling of a nuclear submarine pact with Australia, according to a readout from the White House.
"The president and prime minister discussed the importance of continuing to deepen the strong, enduring economic relationship between the United Kingdom and the United States. President Biden invited Prime Minister Sunak to visit Washington in June to continue this conversation," the readout said.
While in San Diego, they joined Australian Prime Minister Anthony Albanese in unveiling their submarine-technology-sharing plans as part of the three-country AUKUS alliance.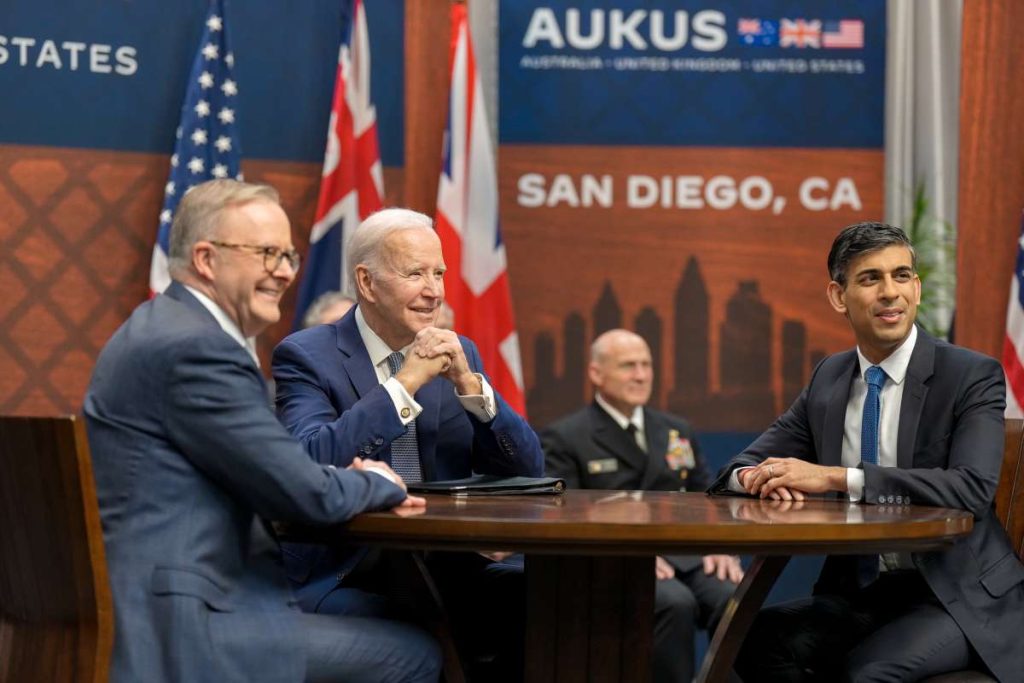 Biden also told reporters at his meeting with Sunak that he plans to visit Ireland and the British province of Northern Ireland, which are preparing to mark the 25th anniversary of the Good Friday Agreement peace accord on April 10.
Meanwhile, Biden, aware of Chinese concerns about a nuclear-powered submarine deal with Australia and Britain, said the agreement was more about securing stability in the Indo-Pacific region.
"I don't view what we're doing as a challenge to anybody," Biden told reporters as he met Australian Prime Minister Anthony Albanese.
As Biden stressed, Australia, which joined a newly formed alliance known as AUKUS with Washington and London 18 months ago, will not be getting nuclear weapons.
However, acquiring stealthy submarines powered by nuclear reactors puts Australia in an elite club and at the forefront of US-led efforts to push back against Chinese military expansion.
Albanese said the deal represents the biggest single investment in Australia's defense capability "in all of our history."
The submarines are expected to be equipped with cruise missiles that can strike foes from long distances, offering a potent deterrent to would-be attackers.
Albanese predicted that the wider economic impact at home would be akin to the introduction of the automobile industry in the country after World War II.
The Australian government estimates the multi-decade project will cost almost $40 billion in the first 10 years, and create an estimated 20,000 jobs.