Britain, which has already announced plans to send tanks to Ukraine, will also send 600 Brimstone missiles, Defence Secretary Ben Wallace said as he outlined details
A group of nine NATO countries, including Britain and Poland, pledged a raft of new military aid to support Ukraine's war with Russia on Thursday ahead of a crunch meeting on arms for Kyiv scheduled to take place in Germany on Friday.
"The West must stay united and continue to support Ukraine with military aid," Estonian Defence Minister Hanno Pevkur told a news conference in his home country, held jointly with his British counterpart and other officials.
"What Ukraine needs most is heavy weaponry … The hardest battles are still ahead," Pevkur said.
Gathering at a military base, the officials pledged missiles, stinger air defence systems, anti-aircraft guns, machine guns, training, and other equipment and services.
Britain, which has already announced plans to send tanks to Ukraine, will also send 600 Brimstone missiles, Defence Secretary Ben Wallace said as he outlined details.
Poland was sending S-60 anti-aircraft guns with 70,000 rounds of ammunition and was ready to donate a company of German-made Leopard 2 tanks, "pending (a) wider coalition" of Leopard donors, according to a joint statement from the meeting.
The potential supply of Leopard tanks is expected to be high on the agenda when a broader group of nation, including the United States, meets on Friday at Germany's Ramstein Air Base.
The United States and Germany tried on Thursday to resolve a stand-off over the Leopard, which the German government has so far resisted supplying to Ukraine, but no conclusion has so far been communicated.
Kyiv has pleaded for the tank, which it believes would help it to turn the tide against Russian forces.
Hours after the meeting the Danish government announced it would donate 19 French-made Caesar howitzer artillery systems to Ukraine, fulfilling the wish of Ukrainian President Volodymyr Zelenskiy but stunting the Nordic country's military build-up.
Germany postpones decision
Germany has yet to decide whether it will send German-made Leopard battle tanks to Ukraine.
"There are good reasons for the delivery, there are good reasons against it," the country's Defence Minister Boris Pistorius said on Friday after meeting his US and European counterparts in Ramstein, Germany.
Pistorius added that his ministry would check the country's stocks of the Leopard tank for possible delivery to Ukraine in the next few weeks.
"We are preparing for all eventualities," he said.
The delivery of lighter Marder infantry fighting vehicles, announced in early December 2022, has been criticised by some as inadequately prepared. According to the Defence Ministry (BMVg), it was unclear at the time where the vehicles would come from.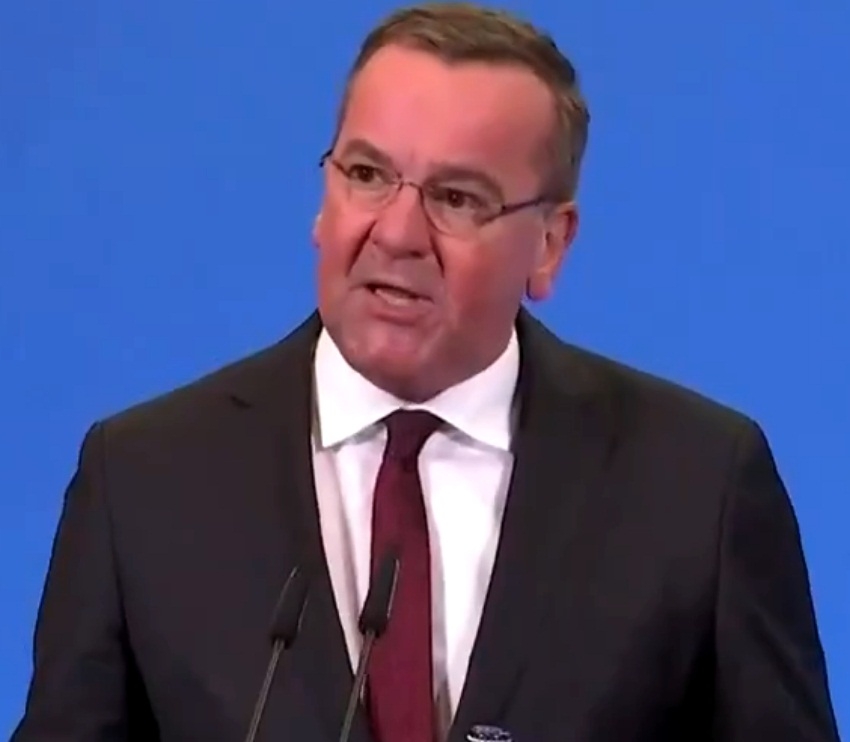 Instead of Leopard tanks, Pistorius announced further deliveries of Marder and Gepard tanks as well as a Patriot surface-to-air missile system. With this, the value of Germany's military support for Ukraine is to reach 3.3 billion euros ($3.6 billion).
The US, meanwhile, has increased its support to Ukraine by $2.5 billion to $26.7 billion. The new package includes 59 Bradley infantry fighting vehicles.
Other members of the NATO, such as Poland, have reiterated their intention to supply Ukraine with Leopard tanks from their own stocks. However, this would require the approval of the manufacturing country, Germany, which has not yet decided on this matter.
Russia has repeatedly said that the supply of Western weapons to Ukraine does not help resolve the conflict but prolongs the suffering of the Ukrainian people.
'Turkey committed to assisting for peace over Ukraine crisis'
Turkish President Recep Tayyip Erdogan and Ukrainian President Volodymyr Zelensky discussed the latest development in the Ukraine crisis by phone on Friday, the Turkish presidential office said in a statement.
Erdogan told Zelensky that Turkey is committed to providing diplomatic assistance for a lasting peace between Russia and Ukraine, according to the statement.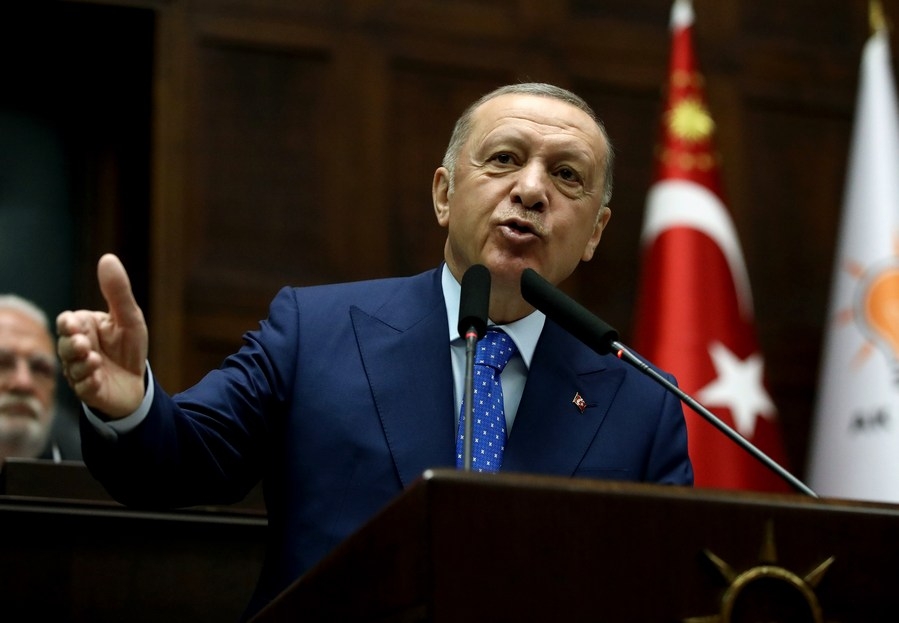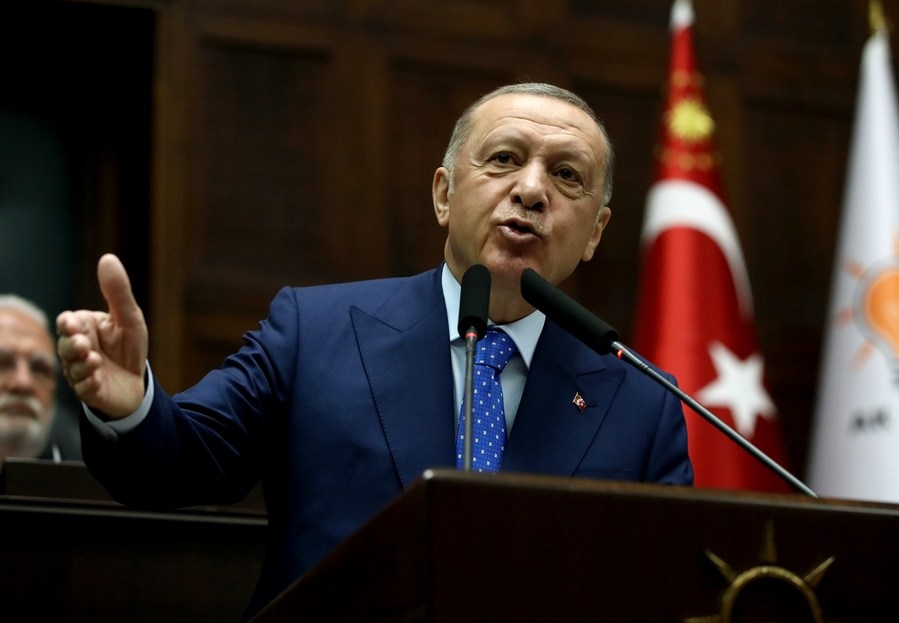 The Turkish leader reiterated that his country is ready to facilitate the process and act as a mediator. Erdogan also offered condolences for Wednesday's deadly helicopter crash near Kiev which killed at least 16 people, including Ukraine's Interior Minister Denys Monastyrsky.
Russia ramps up Moscow's air defences
Russia is urgently ramping up its air defences in Moscow amid evident fears of a full-scale attack on the capital city from Ukraine, with an anti-air system also being installed near President Vladimir Putin's official residence outside the capital.
A Pantsir-S1 defence system has appeared on the roof of the Russian defence ministry's National Defence Management Centre (NTsUO) on Frunzenskaya Embankment, the command centre of Putin's invasion of Ukraine.
A video showed the same powerful system being lifted onto a rooftop in Teterinsky Lane, Taganka district, one-and-a-half miles from the Kremlin.
And in another clip, the installation of another Pantsir-S1 complex emerged close to the Russian president's country retreat in Novo-Ogarevo, evidently to protect him from Ukrainian drones or missiles.
Pro-Russian Telegram channel Military Informant acknowledged this was an admission that Moscow, with a 12 million population, is now vulnerable, with the deployment underscoring that the "the military are afraid of a possible strike".
ALSO READ: US designates Russia's Wagner Group as 'criminal organisation'