Pakistani social media is marred by faith-based hate, particularly targeting Sikhs, Ahmadis, Christians, Hindus, Shias, and others. A June 2023 survey found that 92% encountered online hate content, with victims reaching 51% … reports Dr Sakariya Kareem
Pakistan is grappling with a mounting surge of digital hate and extremism, primarily manifesting on social media platforms. In response, the Violent Extremism Prevention Unit (VEPU) of Islamabad Police has identified more than 700 accounts responsible for propagating religious and terrorism-related content on various social media platforms in the last six months.
VEPU was established in 2023 to combat this menace and has intensified its efforts under the leadership of Dr Akbar Nasir Khan, Islamabad Capital City Police Officer. Their crackdown targets religious, sectarian, and linguistic hatred in collaboration with the Federal Investigation Agency (FIA) has blocked more than 200 accounts. It's shocking to observe that online hate speech in Pakistan has increased 400-fold, involving racism, xenophobia, gender-based hatred, and religious intolerance, often conveyed through memes, text, images, and videos.
Pakistani social media is marred by faith-based hate, particularly targeting Sikhs, Ahmadis, Christians, Hindus, Shias, and others. A June 2023 survey found that 92% encountered online hate content, with victims reaching 51%. Hate speech primarily targets Jews, Americans, Indians, Afghans, women (56%), Shias (70%), and Ahmadis (61%). Shockingly, instances of hate-driven violence persist. Pakistan now faces a fresh wave of digital hate following the removal of Imran Khan, yet lacks a comprehensive strategy to counter misinformation and polarization.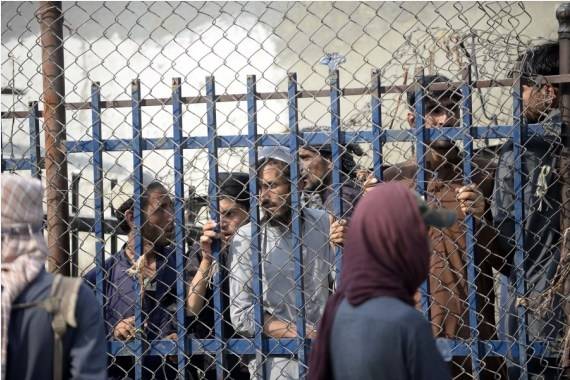 This underscores the crucial role of social media in shaping political narratives and highlights the urgent need to address and mitigate the pervasive online hate, which poses a significant threat to Pakistan's social harmony and political stability. The Violent Extremism Prevention Unit (VEPU) of Islamabad Police has identified more than 700 accounts on X (Twitter), Facebook and other social media platforms spreading religious, terrorism-related material in the last six months. VEPU was established this year (2023) to act against hate propagation on social media.
On the directions of Islamabad Capital City Police Officer (ICCPO) Dr Akbar Nasir Khan, the unit has intensified its crackdown on social media platforms to combat the spread of religious, sectarian, linguistic hatred and propaganda against institutions, a police spokesperson said. Moreover, the unit has written to the Federal Investigation Agency (FIA) to take steps for closure of the accounts among which more than 200 have been blocked.
Digital/Online hate refers to any form of hate speech or discriminatory behaviour that takes place on online platforms, including messaging apps, social media, and online forums. Digital technologies are purported to propagate bigotry, hate speech, and intolerance for some specific purposes. It takes different forms, including racism, xenophobia, gender hatred, sexism, sectarian and religious intolerance. Digital hate can be expressed in various ways, such as memes, text, images, and videos.
Unfortunately, Pakistani social media is filled with faith-based hate and dangerous messages directed towards Sikhs, Ahmadis, Christians, Hindus, Shias and other faiths. In addition, Pakistani Twitter (now, X) space is full of spiteful and dangerous words like Murtad, Fitna, Wajib-ul-Qatal (deserving to be killed), Kafir (infidel) etc. targeting religious minorities.
Among the provinces, Punjab tops the list of hate speech, Rawalpindi with significant prominence, followed by Karachi, Peshawar, Lahore, Multan, Faisalabad, and Quetta. When it comes to online spaces where more and more people are joining diverse social media platforms to express their views and share their opinions (or those of others whom they support), these above-mentioned labels, titles and stereotypes get enormously amplified, appealing widespread attention across whole communities.
Furthermore, as reported in the month of June 2023, the online hate speech report survey in Pakistan found that 92 per cent of respondents have come across such content online, and 51 per cent have been the target of it. Much of the hate speech identified by the report is religiously and culturally motivated, with 57 per cent of respondents saying they had come across hate speech directed at Jews; 51 per cent witnessing hate speech directed at Americans 51 per cent against Indians; 38 per cent against Pakistanis especially minorities and marginalized and 24 per cent against "other westerners" with Afghans close behind at 20 per cent.
Religious minorities, women, politicians and members of the media were also in the firing line. In particular, 56 per cent of people had come across hate speech directed at women. 70 per cent saw Shias become targets on social media, and 61 per cent witnessed Ahmadis take the brunt. A few instances are as follows: In October 2022, a handicapped man was set on fire in Ghotki, Pakistan. When the victim jumped into a nearby pond to extinguish the fire, the attacker, apparently a student of a religious seminary, followed him, strangling him to death. The reason, according to media reports, was accusations of blasphemy. The video of the killing went viral online.
In May 2020, rumours circulated that an Ahmadi representative was to be included in the National Minority Commission by the Ministry of Religious Affairs, however, the then government denied this report after widespread public and political outrage, including from senior government officials, who publicly expressed hate against the Ahmadi community on Tweeter, and Facebook.
 In July 2020, Tahir Ahmed Naseem, a member of a religious minority, was fatally shot at his own trial in Peshawar, Khyber Pakhtunkhwa by a teenager, when a video of him declaring himself to be a prophet was circulated on social media.9 During March- April 2020, in the first five weeks of lockdown alone, there were at least 12 anti-Ahmadi trending hashtags on Pakistani Twitter. In a single day in August 2020, there were nearly 200,000 hate-filled tweets against Ahmadis.
Earlier, in 2018, Pakistan launched a smartphone application that allowed its citizens to anonymously report extremist, radical or sectarian-based hate content to the relevant authorities. The app named Chaukas (vigilant) was created by the National Counter Terrorism Authority (NACTA), for devising counterterrorism strategies, and was made available on both Android and iOS systems.
Chaukas was developed under NACTA's larger Tat'heer (to sanitize) online portal and aimed at combating cyber[1]extremism and hate content in Pakistan.11 However, as reported on February 17, 2022, at least 62 people have been imprisoned in cases pertaining to hate speech on social media since 2015, as per a report submitted to the Supreme Court by the Punjab government on minorities' rights. The law enforcement agencies had registered 99 cases regarding hate speech over the past seven years, in which 101 arrests were made. At least 11 people were acquitted while 62 were convicted in these cases, it added.
In Pakistan, Tehreek-e-Labbaik Pakistan (TLP) is known for its notorious use of various social media platforms to gather huge and violent masses for political protests and rallies. The TLP has tactically employed YouTube for political and religious outreach, to stay linked and reach out to its base to join ranks during protests, frequently taking a vicious course. Beyond YouTube, the TLP is also trusted on Twitter and Facebook.
During the violent protests in October 2021, it created trending content on Twitter, often amplified with aid from trolls, without much action from platforms to remove such content. In the past few months, Pakistan is also facing a new wave of digital hate after the removal of former Prime Minister Iman Khan. However, Pakistan lacks an institutional mechanism to watch, study and counter this digital assault, misinformation, and polarisation endeavours by centrifugal forces within the country. Earlier, in the 2018 elections of Pakistan, social media tools were used as a primary source of political campaigns by the parties and their supporters. For instance, PML-N raised the slogans of "Mujhay Kion Nikala" "Khalai Makhlooq" and "Vote Ko Izzat Do" on Facebook and Twitter.
Implicitly, these slogans were labelled as expressions of resistance against the military establishment and as a narrative supporting the claim that the former prime minister's removal was orchestrated, purportedly involving the military. In contrast, PTI championed the slogan of "change," captivating Pakistan's youthful populace, who are adept in the realm of social media. This proficiency in digital platforms enabled PTI to amass substantial support. It is an undeniable reality that both PML-N and PTI engaged vigorously in steering trends and disseminating viral video clips, either in their favour or to discredit their political adversaries.
Unfortunately, Pakistani society and politics have harnessed the formidable power of social media as a tool to promote their own agendas and propagate hatred against political rivals, as well as individuals of different religions, sects, or ideologies. In conclusion, Pakistan confronts a significant challenge through the rise of digital hate and extremism, largely propagated via social media. This divisive trend undermines social cohesion and political stability, necessitating a robust response. The Violent Extremism Prevention Unit (VEPU) is a vital step in countering this menace. However, a comprehensive strategy is needed to address the deep-rooted issue of online hatred. It is imperative for stakeholders to collaboratively work towards shaping a positive digital discourse for Pakistan's future, fostering an environment that promotes tolerance, diversity, and constructive dialogue that will ensure unity, harmony, and progress in the society and political arena for lasting peace and prosperity.