Musharraf's time in power is filled with major incidents, which are criticised by many as the worst possible blunders, brunt of which is still being suffered by the country at large, report by Hamza Ameer
Former dictator, President and military ruler of Pakistan General (Retd) Pervez Musharraf breathed his last in Dubai after being critically ill for about two years.

Musharraf, 79, was in Dubai since 2006. He was suffering with amyloidosis, a rare disease caused by an abnormal development of protein called amyloid in organs and tissues of the whole body. The increasing development of amyloid tissues made it difficult for the organs and tissues to work properly, which became the reason for Musharraf's extended illness and death.

Musharraf's illness was revealed in 2018 when his political party All Pakistan Muslim League (APML) said that he was suffering from the rare disease.

Musharraf's death is being condoled by political and military quarters as despite his departure from Pakistan and re-settlement in Dubai, he enjoyed close support from the military leadership of Pakistan.

"May Allah bless the departed soul and give strength to bereaved family," said a statement issued by the Inter-Services Public Relations (ISPR) on behalf of Chairman Joint Chiefs of Staff Committee (CJCSC) and Services Chiefs in their heartfelt condolences.

Musharraf's time in power as military chief, a military dictator and later a politician is filled with major incidents, which are criticised by many as the worst possible blunders, brunt of which is still being suffered by the country at large.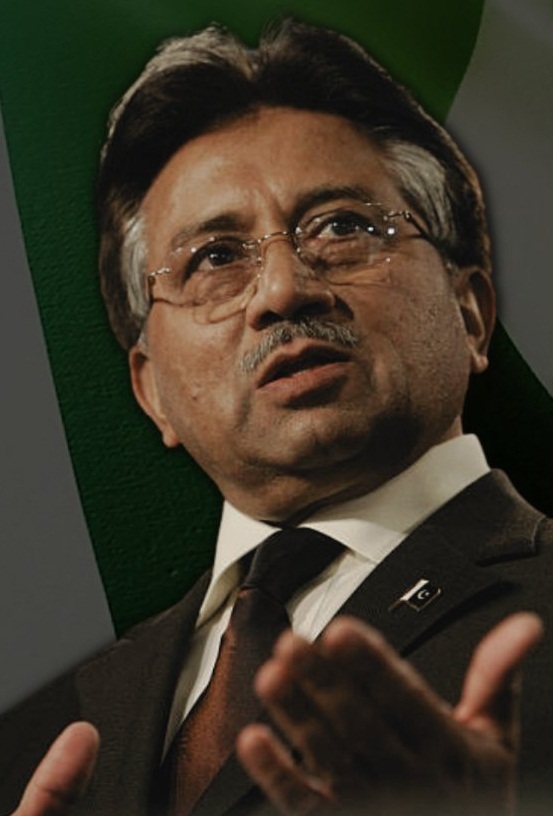 Musharraf's time of dictatorship is criticised for not only attracting political embarrassment for Pakistan due to the Kargil operation; but also the Lal Mosque operation which became the trigger point for a reactionary offensive by terrorists on Pakistan after Musharraf made the country an ally to the US-led war on terror.

Musharraf had several cases against him being heard in the Pakistani courts including that of treason, after he imposed a martial law by ousting the then sitting premier Nawaz Sharif in 1999. This happened after Nawaz Sharif tried to dismiss Musharraf as the army chief, having appointed him above more senior officers just the year before.

Musharraf was declared as an absconder as he refused to appear before the Pakistani courts in various cases against him. Musharraf was also someone who used to showcase the Kargil operation as a feather in his cap whenever he would be addressing the India-Pakistan relations.

Musharraf was also among those who had given a four-point solution to the India-Pakistan dispute on Kashmir, which analysts say was on the verge of being finalised. But because Musharraf's government ended, that major understanding did not materialise.

Musharraf had always remained on the target hit list of terrorists as he narrowly escaped at least three assassination attempts on his life by terrorists. His tenure from 2001 to 2008 was ruled under the backdrop of 9/11 terror attacks on the US, which led to the initiation of military operation by the US against terrorists in Afghanistan.

As per details, Musharraf's body will be brought back to Pakistan on Monday. A special chartered plane will leave from the Nur Khan airbase in Rawalpindi for Dubai and will bring the body of Musharraf back to Pakistan.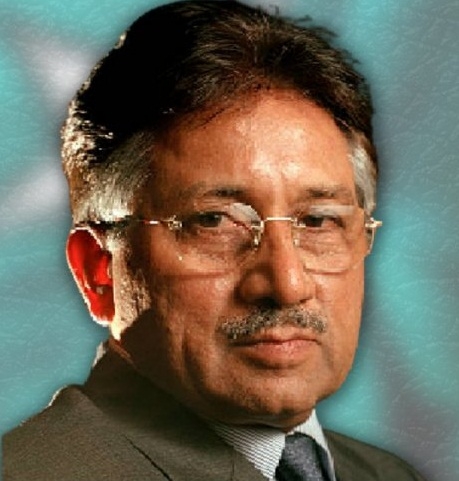 The era of misadventures
Musharraf's tenure in power can he highlighted in many misadventures:

1999 Military Coup: On October 12, 1999, troops of Pakistan army took over the Prime Minster house in Islamabad after Nawaz Sharif prevented Musharraf's plane from landing at Karachi airport upon his arrival back from Sri Lanka. Musharraf got aware of the situation and declared a state of emergency in the country, suspending the Constitution assuming the role as the chief executive. It was seen as a bloodless coup as no organised protests were witnessed against the coup. Musharraf later became the President of Pakistan, retaining his position as the army chief as well.

The 9/11 impact and Pakistan's allegiance: After the US announced an all out war against terrorists, announcing its military offensive in Afghanistan against Al-Qaeda and the Taliban; Musharraf agreed to become an ally to Washington in the war, which may be widely criticised but was openly defended by Musharraf on various occasions. Pakistan has started to get financial assistance from the US in the form of a Coalition Support Fund (CSF) to be used to fight against terror groups and elements on Pakistan soil and along the Pak-Afghan border. Along with it, Pakistan also started getting a considerable amount in the form of foreign exchange from the US, which also supported Musharraf's regime to initiate various development-level initiatives.

However, the financial assistance of CSF from the US came with a set of demands to Pakistan, which included an operation at the Lal mosque, facilitation to NATO forces to fly their drones and planes from Pakistani airbases, permission to carry out drone strikes by using Pakistani airspace and targeting suspected terror installations inside Pakistan and to carry out military offensives anywhere and everywhere the US demanded on Pakistani soil.

The Lal Mosque operation, which many believe became the boiling point of a major surge in terrorist offensive, suicide bombings and attacks on Pakistani security forces and the local at large, was one of the biggest misadventure undertaken by Musharraf on the directions of the US.

Moreover, the Dera Bugti operation is also widely criticised by all of being forced into action despite offers for peace talks by the Bugti tribe leaders. Again, it was stated that the operation was done on the directives of the US.

Musharraf's power stunt by penetrating and occupying high position in Kargil are also something that he claimed to be his success story, but was widely consumed as another misadventure, that later brought political embarrassment to the country.

It was also reported that Musharraf, after the Kargil operation retreat, was pressurised by the US to not only call back his troops but also to take a step forward and extend a peace and friendship message towards India. It was because of the same pressure that Musharraf did that famous handshake with the then Indian Prime Minister Atal Bihari Vajpayee during the SAARC conference in Sri Lanka.

The Musharraf legacy will certainly be written in bitter and sweet memory and as someone, who was strong-headed enough to commit misadventures of such grave intensity that they could trigger a nuclear war between India and Pakistan.