The advertisement for the Expo 2020 Dubai A380 flypast around Burj and Expo site took months of planning…reports Asian Lite News
The Dubai Emirates advertisement for Expo 2020 has received so much appreciation from people across the world, it had led the company to release its behind-the-scenes footage.
In the video, the carefully choreographed flypast involved the A380 flying at an altitude of only 2,700 feet, the exact height of Burj Khalifa. And the behind-the-scenes footage shows the planning, execution, and safety protocols that went into making it. It also shows stuntwoman and skydiver Nicole Smith-Ludvio preparing for the amazing stunt.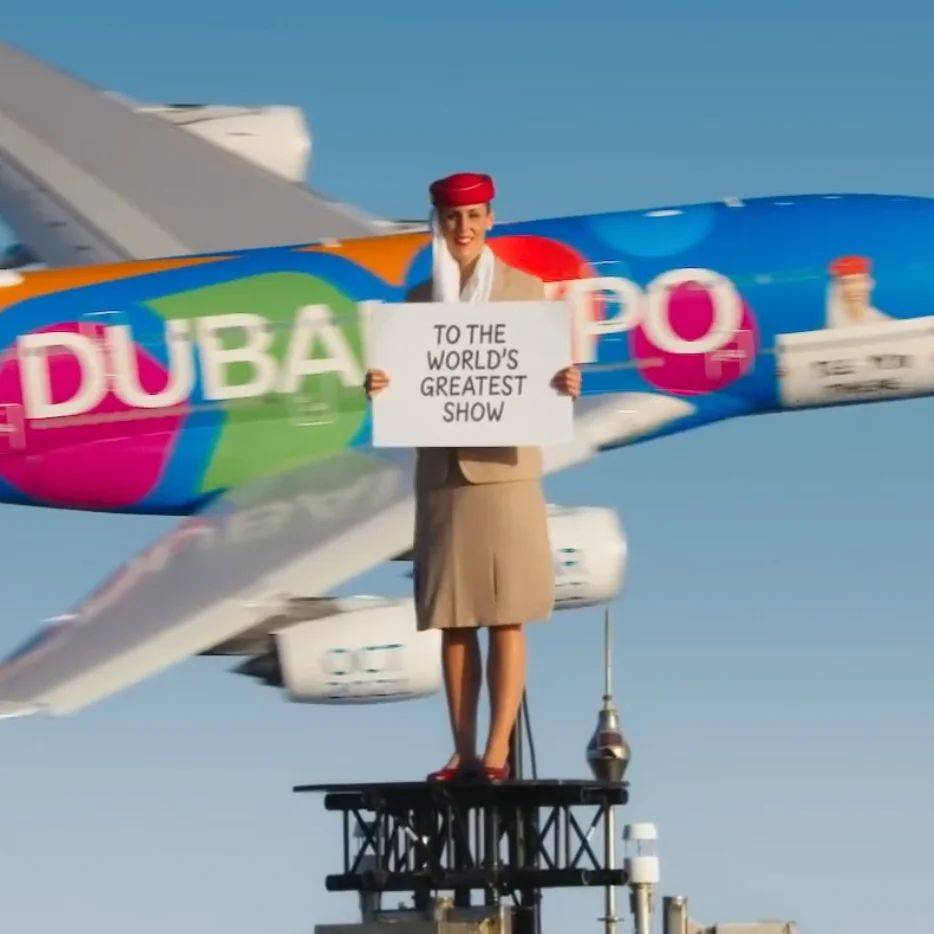 For the shoot, the aircraft flew at a speed of 145 knots, while the average speed of an A380 is around 480 knots. But because of the low speed, the aircraft could efficiently fly around the Burj Khalifa, said the company. The aircraft flew 11 times in total, to get the expected shot for the advertisement.
During the planning of the advertisement, Emirates pilots, Flight Operation teams, Air Traffic Controllers, helicopter pilots, drone operators, and the filming teams, the Emirates marketing team, the Emaar team, regulatory teams as well as the UAE GCAA and DCAA discussed and worked closely every aspect and detail of the project. It included discussions around the risk factors, air traffic, areas overflown, and even an estimate of the potential of wind and weather conditions.
The pilots were also trained multiple times in A380 to ensure every visual reference point was covered and tested and every aspect was checked in prior.
In addition, the team closely liaised with Dubai ATC to ensure that all activity was protected by blocking the airspace through a Temporary Restricted Area during all of its holding patterns.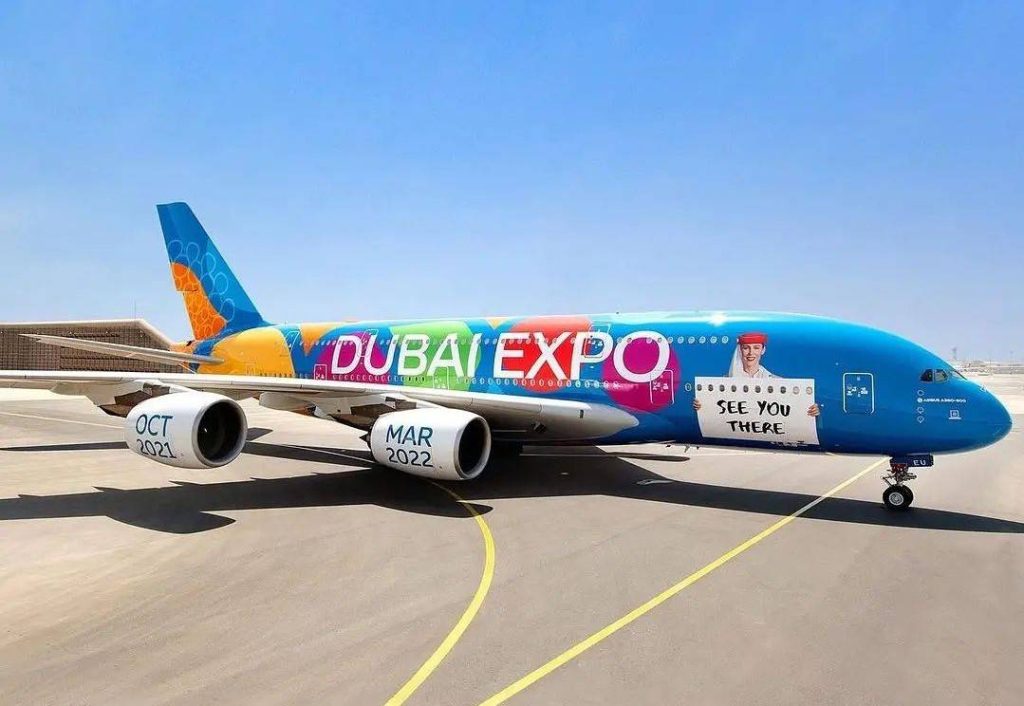 The filming was conducted on October 13 and 14, 2021, and the timings of the flights were scheduled outside of the peak departures window at Dubai International as a further measure to reduce any risk.
ALSO READ: Expo 2020 Dubai visits cross 10 million
ALSO READ: Emirates presents SMEs visiting Expo with winning proposition
The campaign will run in 12 languages, debuting across 19 countries covering TV, cinema, social and digital platforms. The advertisement is part of a wider USD 20 million commitment Emirates has made to build awareness and to attract more visits to Dubai Expo 2020 Dubai.
The airline has also promoted Expo 2020 Dubai, running until March 31, 2022, through several campaigns, including complimentary day passes for every ticket booked, earning Skywards Miles for time spent in Dubai during the Expo period, early-bird discounts, family and SME offers, amongst other special promotions.