The post by the Department of Defence unit appeared to show an image of the submarine moving through the Suez Canal
The US Navy has dispatched a guided-missile submarine to the Middle East. The posting was revealed by the military in an announcement late on Sunday. The unusual revelation regarding the location of the ship, which can launch nuclear missiles, suggests a show of force intended to try to contain regional tensions amid the Israel-Hamas war.
"On November 5, 2023, an Ohio-class submarine arrived in the US Central Command area of responsibility", US Central Command (CENTCOM) said on the social media platform X, formerly Twitter. The Central Command area includes the Middle East.
The post by the Department of Defence unit appeared to show an image of the submarine moving through the Suez Canal.
Since the war broke out on October 7 between Hamas and Israel, the United States' closest regional ally, Washington has moved significant military assets to the region, including two aircraft carriers and extensive fighter aircraft.
It has also announced the deployment of around 1,000 American soldiers, and the engagement of an unspecified number of special operations commandos, who are "advising" the Israeli military in their Gaza operations.
In addition, Washington has taken steps to beef up the defences of its Gulf allies, with a Terminal High Altitude Area Defense (THAAD) missile defence system destined for Saudi Arabia and Patriot surface-to-air missile systems to be sent to Kuwait, Jordan, Iraq, Saudi Arabia, Qatar and the United Arab Emirates, The Wall Street Journal reported.
Pentagon spokesperson Brigadier General Pat Ryder said the build-up was aimed at deterring regional escalation and protecting the US and its partners.
"Since that Hamas terrorist attack we've also been crystal clear that we do not want to see the situation in Israel widen into a broader regional conflict," said Ryder in an October 24 press briefing. "And as you've heard President Biden, Secretary Austin and other senior US leaders say, our message to any country or group thinking about trying to take advantage of this situation to widen the conflict is don't."
Secretary of State Antony Blinken travelled on Sunday for talks with regional leaders, including Palestinian President Mahmoud Abbas in the occupied West Bank and Iraqi Prime Minister Mohammed Shia al-Sudani in Baghdad.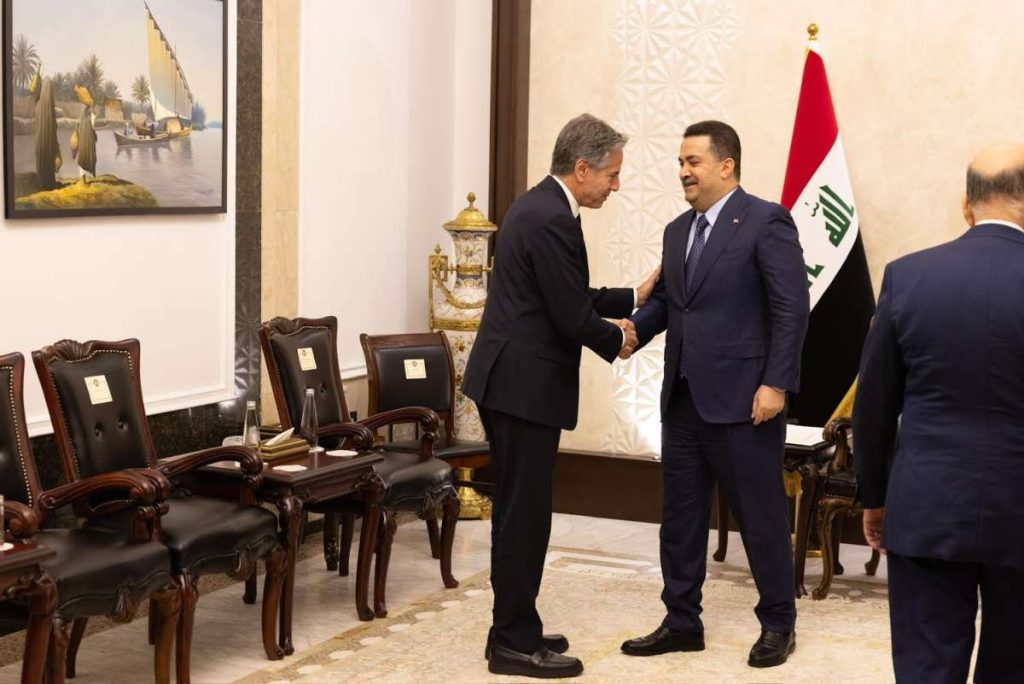 US military assets have come under heavy fire from Iran-allied militias in Syria and Iraq, since October 7. During this time, such groups have waged dozens of attacks at US bases, with the most severe wounding 21 US military personnel in al-Tanf garrison in Syria and Al Asad Air Base in Iraq on October 17 and 18.
Each SSGN can carry 154 Tomahawk cruise missiles, which is 50% more than what US guided-missile destroyers can carry and nearly four times what the US Navy's newest attack subs can carry.
Each Tomahawk can carry a high-explosive warhead weighing up to 1,000 pounds.
"SSGNs can deliver a lot of firepower very rapidly," Carl Schuster, a former director of operations at the US Pacific Command's Joint Intelligence Centre, told CNN in 2021.
"One-hundred and fifty-four Tomahawks accurately deliver a lot of punch. No opponent of the US can ignore the threat."
The magnitude of that firepower was demonstrated in March 2011, when the guided missile submarine USS Florida launched nearly 100 Tomahawk cruise missiles against targets in Libya during Operation Odyssey Dawn. The SSGNs were used in combat for the first time during the attack.
The military makes few announcements about the movements and operations of its fleet of ballistic and guided missile submarines. The nuclear-powered ships, on the other hand, operate in near-complete secrecy.
The announcement sends a clear message of deterrence to Iran and its regional proxies. The submarine joins other US Navy assets already in the area, including two carrier strike groups and an amphibious ready group.
The USS Florida, one of the two East Coast-based SSGNs, was operating in the Middle East in April, according to the Navy.
The Navy announced in June that one of its two West Coast-based SSGNs, USS Michigan, would visit South Korea as a show of US commitment to its Indo-Pacific allies.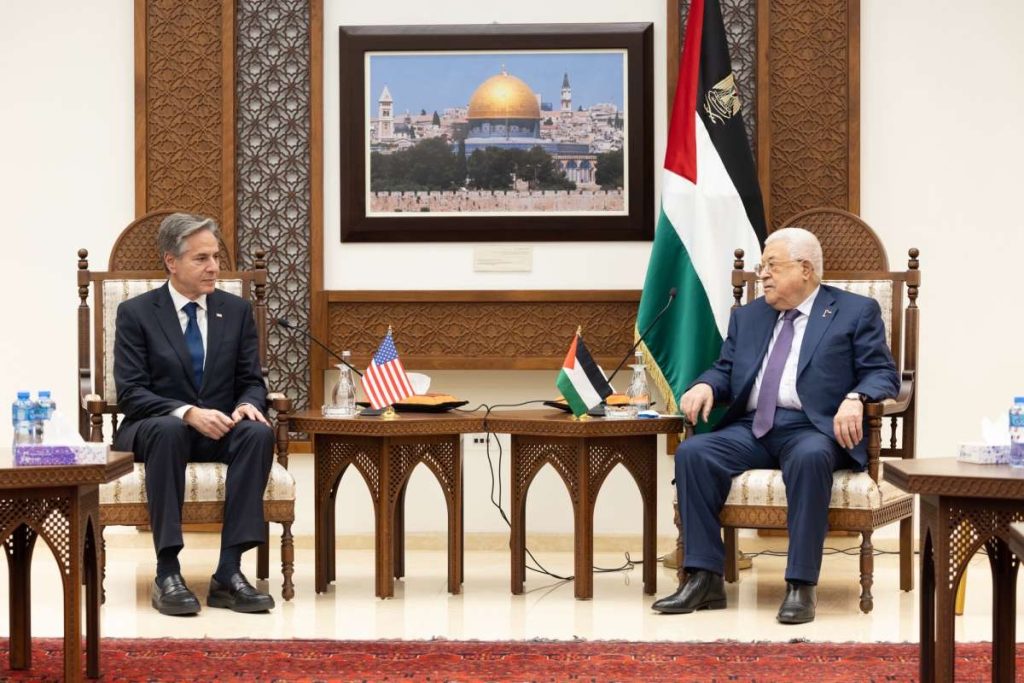 Defence Secretary Lloyd Austin spoke with his Israeli counterpart, Defence Minister Yoav Gallant, on Sunday. In addition to emphasising the importance of protecting civilians and providing humanitarian aid to Gaza, Austin stated that the US was committed to deterring "any state or non-state actor seeking to escalate this conflict," a clear reference to Iran and the Iran-backed armed group Hezbollah.
There have been numerous low-level attacks on US forces in Iraq and Syria by Iranian-backed groups, but the US has made it clear that larger attacks will result in a major response.
According to Austin, the additional forces in the region are intended to "bolster regional deterrence efforts, increase force protection for US forces in the region, and assist in the defense of Israel."
"We will do everything and take all necessary measures to protect US forces and our interests overseas," Brig. Gen. Pat Ryder, the Pentagon press secretary, said October 23. "Again, no one wants to see a widening conflict, and that is our primary goal, but we will also never hesitate to protect our forces."
ALSO READ: UAE Launches Major Aid Operation for Gaza