One critical area of concern is ensuring that first responders are adequately trained to deal with EV-related emergencies, particularly fires involving lithium-ion batteries…reports Asian Lite News
As the global sales of electric vehicles (EVs) are set to exceed 14 million this year, a 35% increase from the previous year, experts are highlighting the importance of education and information about EVs. The call comes ahead of Automechanika Dubai 2023, scheduled from October 2nd to 4th at the Dubai World Trade Centre.
According to the International Energy Agency, the surge in EV sales is a clear sign of the electric mobility revolution. Moreover, the United Arab Emirates (UAE) government has set a goal of having 50% of all vehicles on its roads be electric by 2050, with the EV market already constituting over 1% of the country's total car market.
While the UAE has received accolades for its commitment to EVs, experts believe more needs to be done to educate the public, particularly about potential risks associated with EVs. Kevin Dunbar, a renowned expert in fire safety and investigation training, emphasizes the importance of manufacturers providing comprehensive information to mitigate potential issues.
Dunbar stated, "There is no denying EVs are the future, but we must ensure people understand the potential risks. Out of a million electric cars that might be sold in the GCC, there's going to be a very small percentage that may encounter problems. But if it's in your house, in your garage, underneath your block of apartments, then that problem can lead to major issues. We need to see manufacturers upping their ante and dealers ensuring customers have a full overview of what they are purchasing and how to take care of the car properly."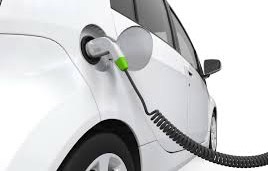 One critical area of concern is ensuring that first responders are adequately trained to deal with EV-related emergencies, particularly fires involving lithium-ion batteries. A national survey in the United States, conducted by Elsevier earlier this year, revealed that over 40% of 1,000 first responders surveyed reported never receiving EV safety training.
Dunbar stressed the importance of first responders having a deep understanding of the potential risks, saying, "When an EV starts to burn, it can go into thermal runaway, and as a result, we see flames coming out of it like a jet. Furthermore, cylindrical cells are moving at just 30 meters per second slower than a nine-millimeter bullet being fired. So, for first responders, it's about understanding how to approach and deal with that situation."
Automechanika Dubai 2023 will feature a session hosted by Dunbar titled 'Electric and alternative-fueled vehicles are here – are we ready?' In this session, he will underscore the importance of assessing risk, policies, and procedures when it comes to recovery, parking transportation, accidents, repair, investigation, and fires involving EVs.
This session will be part of the Innovation4Mobility zone, which will include product showcases, keynote addresses, panel discussions, and roundtable debates focused on the latest technologies and trends in the automotive industry, particularly related to electric and alternative-fuel vehicles.
Mahmut Gazi Bilikozen, Portfolio Director at Automechanika Dubai organizer Messe Frankfurt Middle East, stated, "EVs have a vital role in creating a sustainable future, and the automotive industry has a pivotal role in shaping this, with innovation and collaboration at its core."
Automechanika Dubai 2023 will also feature several other attractions, including the Automechanika Dubai Awards, Automechanika Academy, AfriConnections, Modern Workshop, and the PitStop Challenge. Additionally, the event will include eight specialized Product Sections catering to various interests within the automotive aftermarket industry.
Automechanika Dubai is the largest international automotive aftermarket trade show in the Middle East, acting as a central trading link for markets that are challenging to reach, connecting the wider Middle East, Africa, Asia, and key CIS countries. To register for Automechanika Dubai 2023 or learn more about the event, please visit the official website. Media registration details can also be found on the event's website.
For more information and the latest news about Automechanika Dubai 2023, please visit the 'Press Releases' page on the official website.