India Week will take place across the UK, starting from May 7th – 12th 2023, bringing together more than 100 business leaders from across India. Political leaders from seven parties across eight states, have confirmed their attendance at the largest India-related conference in Europe this year, reports Riccha Grrover for Asian lite International.
Ideas for India 2023 is an annual get-together of change-makers, policy and business leaders for high-level discussions on public policy, including how one India is rising, and another is facing once-in-a-generation challenges.
Over 800 attendees from 10+ countries across the week expected to attend the second edition of Ideas for India conference and Inaugural India Week 2023. These events would be the place to engage in high-level discussions on the New India. India's economic growth rate is the highest amongst major economies today, as China struggles with a bloated infrastructure sector, local government bad debts, a zero-Covid policy and an ageing population. India's inflation rate is lower than that of the UK, the US and other major economies.
As the Western world diversifies its supply chains and geopolitical dependencies away from China, India stands to benefit. At the same time, India's institutions are under strain. Media freedom, civil liberties, rights for minorities and democratic, institutional structures that have served India well since Independence, are under threat from nationalism and associated forces.
Speakers confirmed include: Dr Raghuram Rajan (Former Governor, Reserve Bank of India), Rahul Narwekar (Speaker of the Maharashtra Legislative Assembly), Rohit Pawar (Member of Legislative Assembly, Maharashtra), Priyanka Chaturvedi (Member of Parliament, Maharashtra), Kartikeya Sharma (Member of Parliament, Haryana), Riniki Bhuyan Sarma (MD, Pride East Entertainment), Pradyot Manikya (Chairman, Tipra Motha, Tripura), Jayesh Ranjan, IAS (Principal Secretary of the Industries and Commerce, and IT Departments, Telangana), Mohammed Ali Ashraf Fatmi (National Spokesperson, JDU, Bihar), Abhinandan Sekhri (Co-Founder, Newslaundry), Arunabha Ghosh (CEO, Council on Energy, Environment and Water). The Chief Minister of a leading state in India is also expected to attend.
They will be coming especially for the flagship "Ideas for India" conference, organised alongside non-profit think tank Bridge India.
The events start with an exclusive CEOs' Golf Weekend on 7-8 May 2023 at Rutland Hall & Spa in Leicestershire, where more than 20 CEOs from India are expected to fly in especially. Thereafter, there is the Education Innovation Conference in Oxford, organised in partnership with WBR, and including Prof Jonathan Michie OBE, Pro-Vice-Chancellor of the University of Oxford, and leadership from over 40 higher education institutions in India.
Finally, the flagship Ideas for India conference in London on 11-12 May 2023 will include an invite-only dinner at the House of Commons and a formal dinner the next evening to celebrate closer UK-India ties.
Discussions during Ideas for India will include on bilateral relations with the UK, India's growth as a geopolitical power, investment opportunities in India, the importance of federalism, and a special focus on the North East.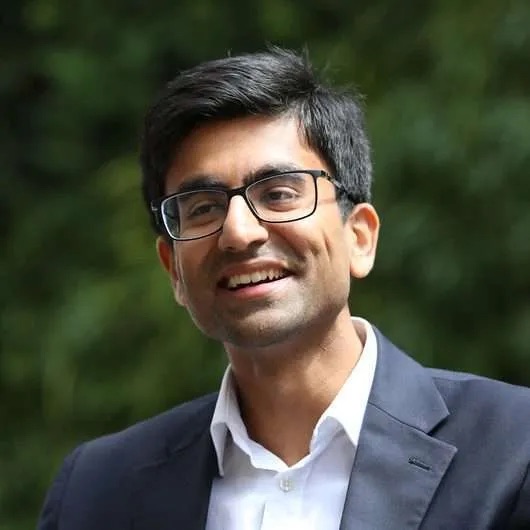 Pratik Dattani, MD at EPG says: "India is the world's fastest-growing economy today, ahead of China. Its progress in financial inclusion, technology, renewable energy, infrastructure building, and the geopolitical leadership it offers the Global South, is admirable. I'm delighted that such a wide range of policy and business leaders have chosen to come to India Week in the UK. It underlines the importance of the UK as a global gateway for India, ahead of the Free Trade Agreement that is being negotiated between the two countries."
Global advisory firm EPG's India Week is its annual global flagship event, which gathers together change-makers, policy and business leaders for high-level discussions on pertinent topics, including the UK-India Free Trade Agreement.
Bridge India is an independent, progressive non-profit think tank dedicated to discourse on public policy and registered with the Charity Commission of England & Wales. It is based in London, with members across the UK and Europe.
Economic Policy Group (EPG) is an economic and strategy consulting firm based across the UK, India and Uganda, which offers market entry advisory services and strategic communications to businesses and governments around the world.
ALSO READ: AIM 2023 kicks off in Abu Dhabi; Kerala Pavilion opens