Sonam said that she has never followed any handbook on fashion…reports Asian Lite News
Actress Sonam Kapoor, who is known for her fashion sense, spoke about when she styled herself in her film 'Prem Ratan Dhan Payo'.
Sonam said: "Prem Ratan Dhan Payo was a film which reached the length and breadth of India. It was one of my films which worked very, very well and Anamika had done all the clothes that I had worn. I had styled myself in the film; the western wear was what I had picked up, but all my Indian wear was designed by Anamika Khanna."
Sonam added: "I remember going to a couple of weddings and I saw a lot of girls wearing the same clothes, and I thought that was wonderful."
"I realised that is the power of cinema. I didn't understand it initially and Sooraj ji (Barjatya) told me that there was this green sari that Madhuri (Dixit) had worn in one of his films and the lilac and yellow sari which Amrita (Rao) had worn and these outfits had really worked."
She further added: "Sooraj ji was like, 'these are the colours that I want, and you will see that it will work'. In my late 20's, a lot of my friends were getting married at that time and I was going for these weddings and I saw a lot of them wearing these same Anamika outfits that I wore in Prem Ratan Dhan Payo and I found that so amazing and felt so happy and proud!"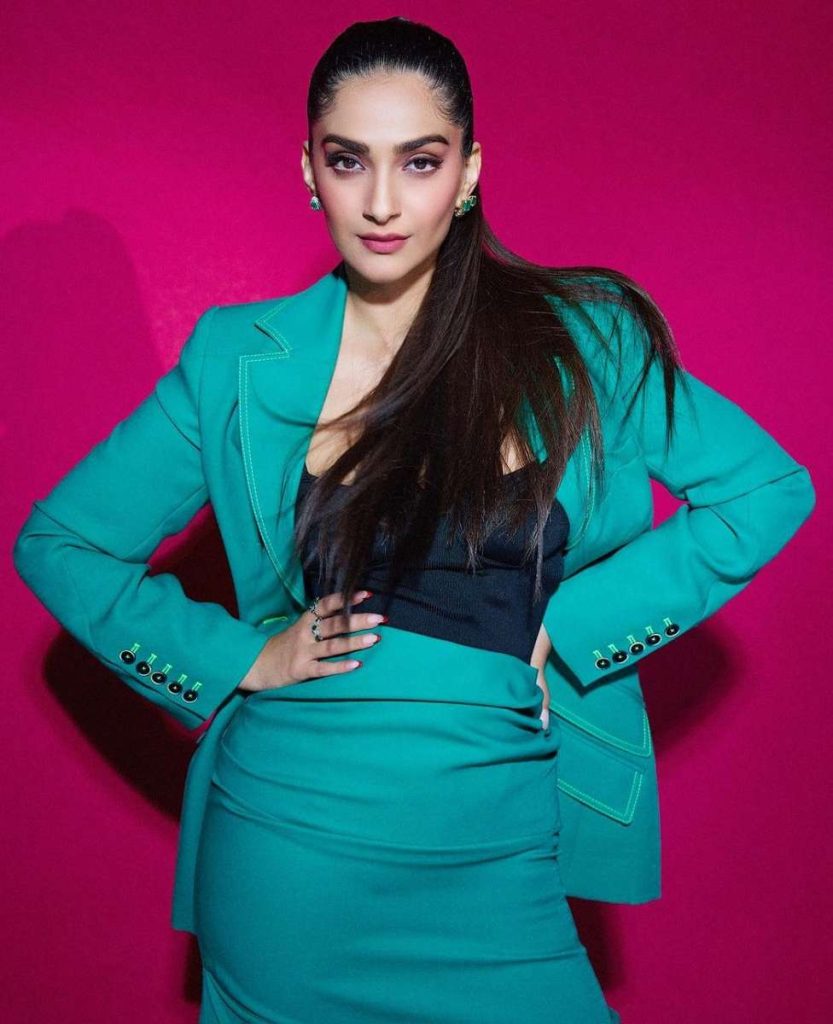 Sonam said that she has never followed any handbook on fashion.
"I am a Gemini, so every time I wake up in the morning, I feel I have a different mood everyday and I am a different person everyday. And I think the one way we can express ourselves is through what we wear. I feel, like anybody you see with whatever they wear, we can tell who they are, as people. It is one form of expression," she concluded.
A Peek into Her Free Time
Sonam Kapoor has talked about what she does in her free time when she is not working or shooting.
Sonam is a voracious reader and she reveals how her love for books has kept her creatively satiated since her childhood.
Sonam said: "Books transport us to a world of imagination. When I am not shooting or working, I am constantly reading and getting sucked into a world where everything is possible!"
Sonam loves when a good book turns into a great cinematic adaptation.
She said: "Some of my most favourite movies are adaptations of brilliant books. The love I have for books and cinema is in equal measure and it's amazing when good books turn into good movies."
The actress feels books provide great material for writers to harness brilliant plots for cinema.
"Books provide the perfect source material for developing engrossing and entertaining screen content. I've always believed that a good story will be loved by all and also transcend all boundaries," said the actress.
On the work front, Sonam was recently seen in 'Blind', a crime thriller film directed by Shome Makhija.
The film features Sonam in a leading role with Purab Kohli, Vinay Pathak and Lillete Dubey in supporting roles.
'Blind', a remake of the 2011 Korean film of the same name, centres around a blind police officer in search of a serial killer.