As the president of G20, India is hosting the annual summit of the influential grouping in New Delhi on Sept 9 and 10…reports Asian Lite News
President Joe Biden has said that he is looking forward to his trip to India this week to attend the G20 summit in New Delhi.
Biden will travel to India on September 7 to participate in the G20 Summit and will have a bilateral meeting with Prime Minister Narendra Modi on September 8 on the sidelines of the historic meeting, the White House announced.
In its capacity as the current president of G20, India is hosting the annual summit of the influential grouping in New Delhi on September 9 and 10.
Ahead of his trip, reporters asked Biden whether he was looking forward to his visits to India and Vietnam. "Yes, I am," Biden replied.
Biden, along with more than two dozen world leaders, is scheduled to attend the G20 Summit in New Delhi that is being hosted by Prime Minister Modi.
President Biden, French President Emmanuel Macron, Australian Prime Minister Anthony Albanese, German Chancellor Olaf Scholz, UK Prime Minister Rishi Sunak, Japanese Prime Minister Fumio Kishida and Brazilian President Luiz Inacio Lula da Silva are among the G20 leaders who have already confirmed their participation in the summit.
Modi will hand over the baton of the G20 Presidency to Brazilian President Lula on September 10. Brazil will formally assume the G20 Presidency on December 1
The G20 member countries represent around 85 per cent of the global GDP, over 75 per cent of the global trade, and about two-thirds of the world population.
The grouping comprises Argentina, Australia, Brazil, Canada, China, France, Germany, India, Indonesia, Italy, Japan, the Republic of Korea, Mexico, Russia, Saudi Arabia, South Africa, Turkey, the UK, the US and the European Union (EU).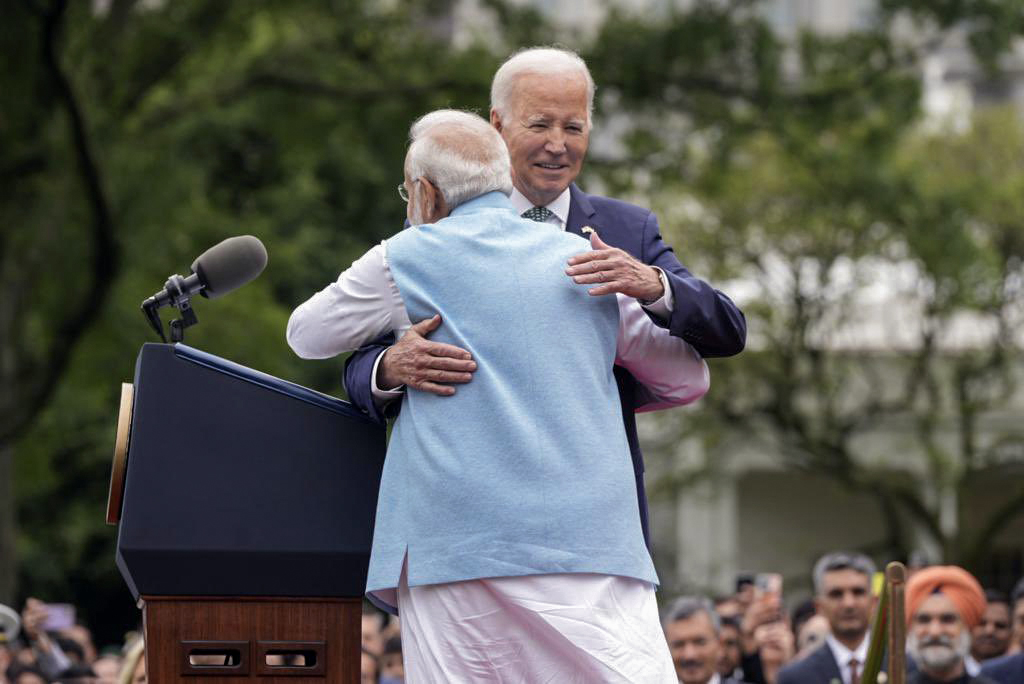 Ambitious plan
New Delhi and Washington are working on an ambitious slew of deliverables for their bilateral engagement that includes a possible nuclear pact on small modular nuclear reactors, an academic programme tailored for Indian students, movement on the drone deal, progress on US Congress approval for a defence deal on jet engines, a joint humanitarian aid for Ukraine, a more liberal visa regime for Indians and new consulates in each other's countries.
Besides the GE jet engine deal, the two sides are also negotiating a "Security of Supply arrangement" and a "Reciprocal Defense Procurement agreement".
Washington and New Delhi, which have differed on their criticism of the Russian invasion of Ukraine, are also considering sending in joint aid to Ukraine.
India has so far sent in about 100 tons of humanitarian aid, which included essential medicines, medical equipment, blankets, tents, food, and the latest tranche was delivered by the Indian ambassador in Kyiv to Zaporizhzhia (where the nuclear plant is located) last month.
'US ties with India critical'
Meanwhile, Indian-American Congressman Ro Khanna has said that US' relationship with India is "critical" in dealing with its strategic adversaries — China and Russia.
Khanna spoke to radio talk show host Hugh Hewitt after his return from India, where he led a bipartisan Congressional delegation.
"China and Russia are clearly two strategic challenges, adversaries. That's why the relationship with India is going to be so critical in dealing with it. I think China and Russia aren't always going to march lockstep and there are opportunities there, but by and large, we should be clear-eyed about what they're doing," he said.
Khanna said it was unreasonable for the US to expect that India will block the Strait of Malacca during a conflict with China, but New Delhi can be aggressive on its borders in Ladakh and Arunachal Pradesh to open a two-front war if Beijing invades Taiwan.
The Strait of Malacca is a waterway connecting the Andaman Sea (Indian Ocean) and the South China Sea (Pacific Ocean).
As the link between the Indian Ocean and the South China Sea, the Strait of Malacca is the shortest sea route between India and China and hence is one of the most heavily travelled shipping channels in the world.
Khanna, who is currently Co-Chair of the Congressional India Caucus, did not agree with Indian American Presidential candidate Vivek Ramaswamy who said that he would wish India to close Malacca Strait in the case of a Chinese invasion of Taiwan.
China views self-ruled Taiwan as a breakaway province that must be reunified with the mainland. China has not ruled out the possible use of force to achieve this objective.
"We should be clear-eyed about what India will or will not do. I mean this is another important point. The idea that they're going to block the Malacca Strait is just unreasonable to expect. Japan and South Korea wouldn't go along with that in India," he said.
"From the conversations we had, we aren't going to go do that because you can bypass that through the Lombok or Sunda and you wouldn't get Asian support for that," Khanna said.