The BJP which had created a big splash in 2018 elections by ousting the Left parties from power in Tripura, returned to power in the state with absolute majority…reports Asian Lite News
The BJP created history on Thursday by returning to power in Tripura and the NDPP-BJP alliance swept the polls in Nagalanad. The BJP is also part of the sweepstakes to form government in Meghalaya having decided to extend support to the National People's Party which emerged as the single-largest party with 26 seats.
BJP and NPP were partners in the outgoing government but had contested the polls separately. BJP's performance in the assembly polls in the three northeastern states showed its continued dominance in the region, which was once a Congress stronghold. The outcome meant that there will be no change of government in the three northeastern states in the results declared on Thursday. Assembly polls in the three states were held last month.
The parties opposed to BJP did relatively better in the results of assembly bypolls.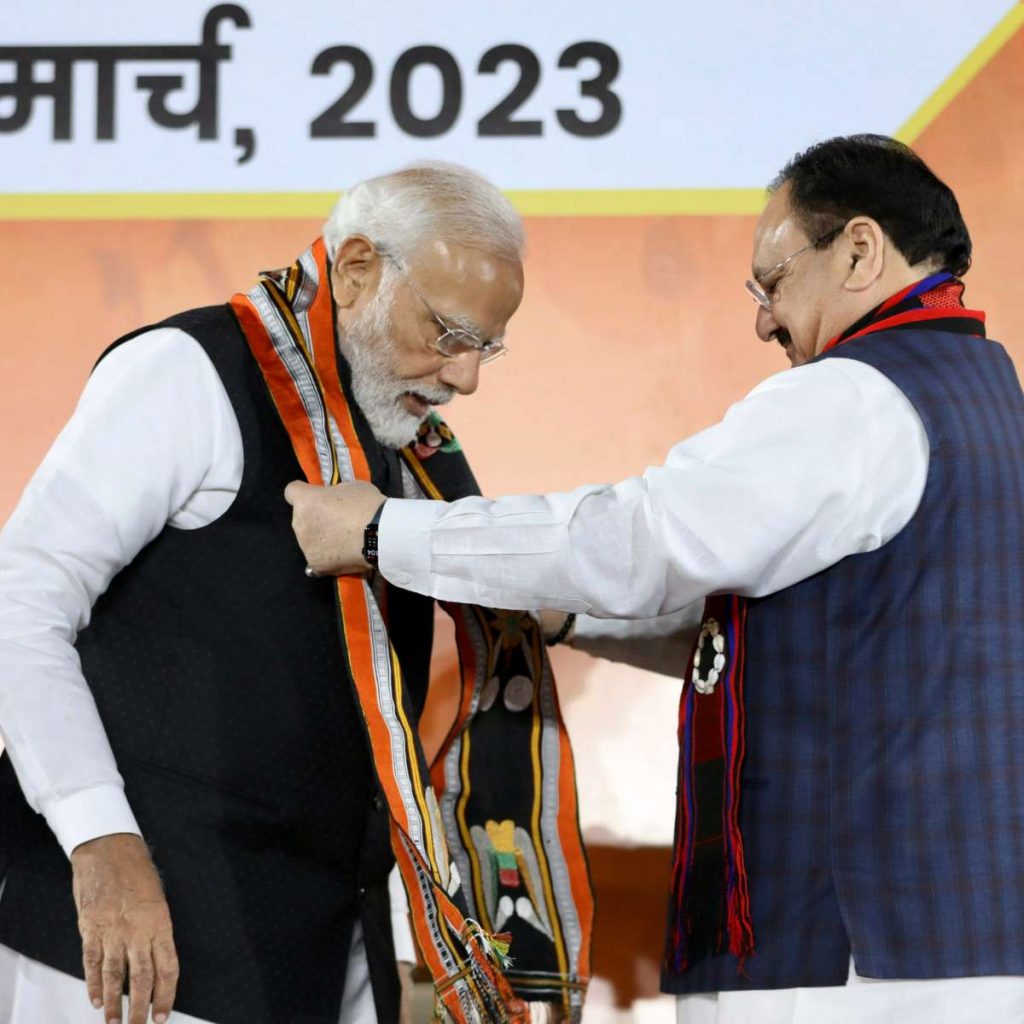 The BJP which had created a big splash in 2018 elections by ousting the Left parties from power in Tripura, returned to power in the state with absolute majority. Its ally Indigenous People's Front of Tripura (IPFT) won one seat of the six it contested.
Tipra Motha, which fought the polls on its demand of 'greater Tipraland' made a mark by winning 13 seats.
The Bharatiya Janata Party (BJP) won 32 seats with a vote share of around 39 per cent. The Left parties and Congress had forged an alliance to keep BJP out of power in the border state but it did not yield results as in West Bengal earlier. CPI-M and Congerss are arch rivals in Kerala. Together polled around 33 per cent votes in Tripura and bagged 14 seats (CPI-M 11, Congress 3). The Left had contested on 47 and Congress on 13 seats. The Left Front had been in power in Tripura for 35 years since 1978.
The BJP tally is marginally lower than its number in 2018 election when it had won 36 seats in Tripura and IPFT had also done well.
Prime Minister Narendra Modi said that vote in Tripura was that for "progress and stability".
"Thank you Tripura! This is a vote for progress and stability. @BJP4Tripura will continue to boost the state's growth trajectory. I am proud of all Tripura BJP Karyakartas for their spectacular efforts at the grassroots," PM Modi said in a tweet.
He later addressed BJP workers at party headquarters here over the resutls in the three northeastern states.
Chief Minister Manik Saha defeated Congress' Asish Kumar Saha from the Town Bordowali seat by a margin of 1,257 votes.
In Nagaland, BJP secured 12 seats, Nationalist Democratic Progressive Party (NDPP) won 25 seats.
Nationalist Congress Party (NCP) bagged seven seats, National People's Party (NPP) won five seats, Naga Peoples Front, Lok Janshakti Party (Ram Vilas) and Republican Party of India (Athawale) won two seats each. Nitish Kumar's Janata Dal (United) got one seat.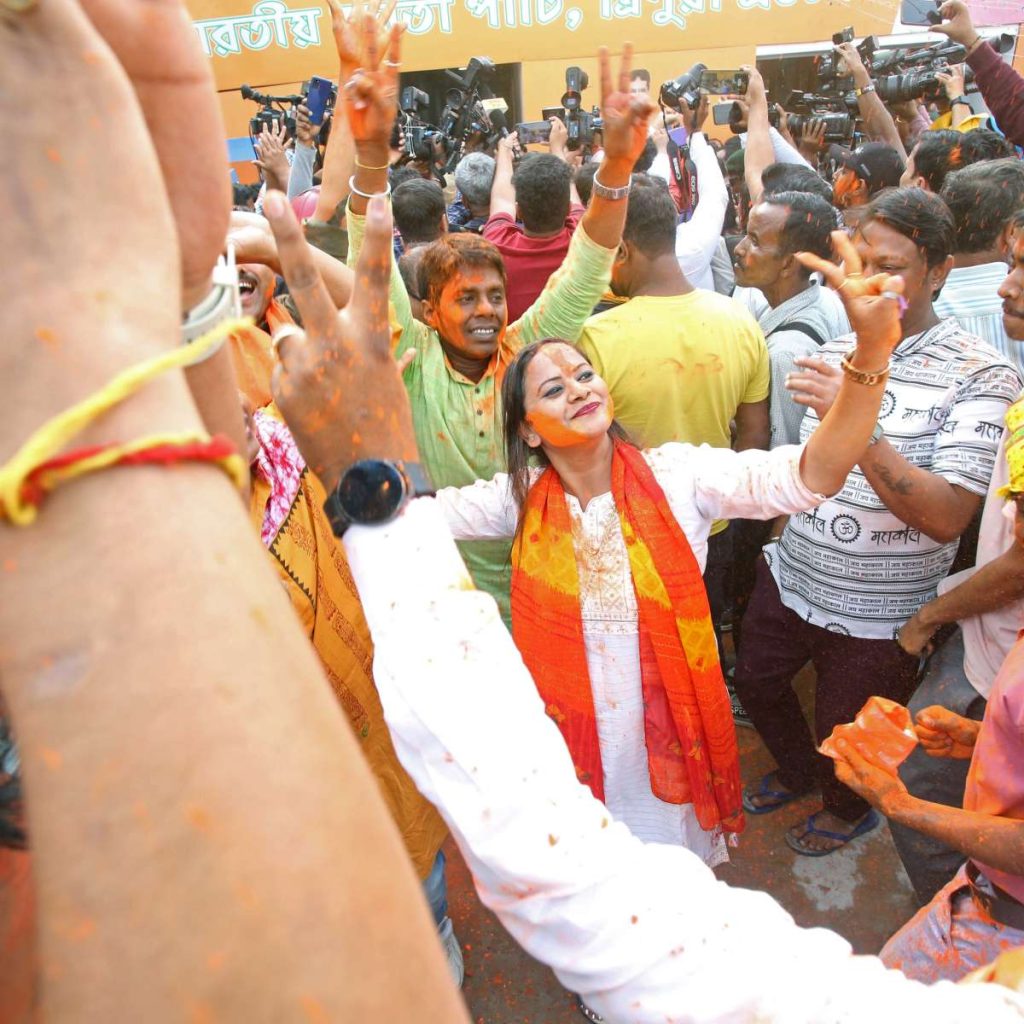 BJP had earlier won a seat uncontested in the 60-member Nagaland assembly.
Nagaland Chief Minister and NDPP candidate Neiphiu Rio won from the Northern Angami seat.
In Meghalaya, National People's Party (NPP) led by Chief Minister Conrad Sangma surprised its rivals by winning 26 seats. The party is poised to lead second successive government in the state. Election was held on 59 seats in the state.
United Democratic Party (UDP) bagged 11 seats.
Congress won five seats. Trinamool Congress, which had inducted all Congress MLAs in the previous assembly, also got five seats.
BJP, People's Democratic Front and Hill State People's Democratic Party bagged two seats each. Voice of the People Party got four seats. Two seats were won by independent candidates.
Congress won a seat each in the assembly bypolls in West Bengal, Maharashtra and Tamil Nadu.
Congress is part of DMK-led alliance in Tamil Nadu and the result is a setback for AIADMK which is grappling with internal tussles.
Congress candidate Ravindra Dhangekar won Pune's Kasba Assembly seat, considered a BJP bastion. Chinchwad seat was won by the BJP. These were the first elections since the Election Commission recognised the faction led by Maharashtra Chief Minister Eknath Shinde as the real Shiv Sena giving it the party name and symbol. The faction led by Uddhav Thackeray had supported Congress and NCP candidates on the two seats.
In Jharkhand, the assembly bypoll to Ramgarh seat was won by All Jharkhand Students Union (AJSU) an ally of BJP.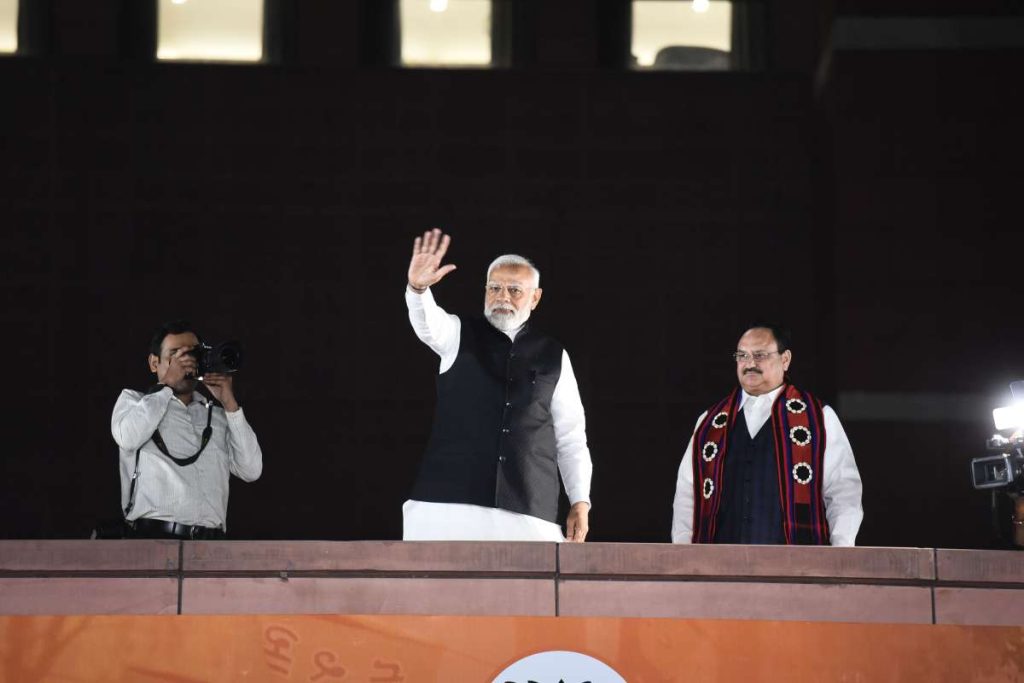 Home Minister Amit Shah hailed the party's performance in Tripura and Nagaland and said it was a historic day for the northeast.
"A historic day for the Northeast. I thank Tripura for placing trust in BJP once again. It is a victory of pro-development politics that the BJP has delivered in Tripura under PM @narendramodi Ji's leadership. Together we will move ahead and build a prosperous Tripura," he said.
He thanked people of Nagaland and Meghalaya for their support and lauded the work of party workers.
The BJP will hope to carry its election momentum in the six other assembly polls to be held later this year. (ANI)