Located in the food lovers paradise that is London's Borough Market, Pulia showcases the south of Italy style food, wine and hospitality, writes FnB columnist Riccha Grrover for Asian Lite International
Providing a more comfortable but equally vibrant alternative to the food outlets more commonly found in the area the restaurant
offers mouth-watering delicacies from Puglia, a region known for the quality, authenticity and taste of its food.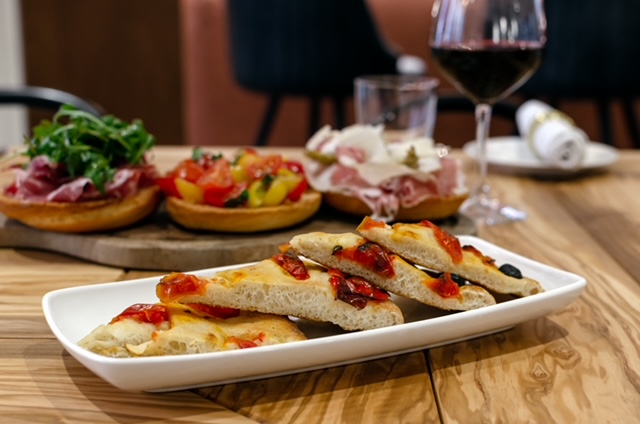 The rich soil, the balanced Mediterranean climate and the traditional cooking practices which have been passed down through the generations are the secrets behind Apulian cuisine – secrets that are now shared with London and beyond.
Warm and welcoming yet sophisticated the 60-cover Pulia gives diners the opportunity to enjoy regional antipasti such as Frisella Bruschetta with Capocollo Ham. Rocket &Balsamic Vinegar and Burrata from Andria with Cured Ham.
Starters are followed by mains such as Traditional Beef Sausage Spiral from Bari and Cuttlefish Stuffed with Bread crumbs, Parmesan &Parsley.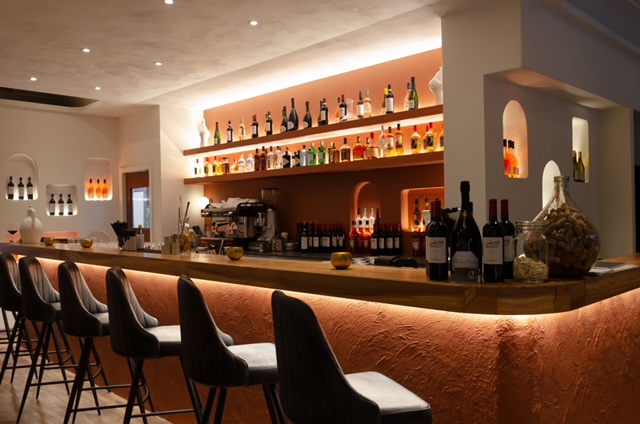 These are complemented by an array of fresh pasta to include Hand Rolled Strozzapreti with Fresh Grilled Tuna, Aubergine &Pachino Tomato Sauce and gourmet pizzas topped with the likes of Stracciatella cheese, spicy Nduja or black trufle.
Conscious of the need for many to share a meal together, Pulias menu also includes vegetarian, vegan and gluten free options. This dazzling riot of colour, aroma and flavour can be enjoyed against a contemporary backdrop where the muted colour palette and generous use of natural materials such as wood and stone mimic the southern Italian landscape.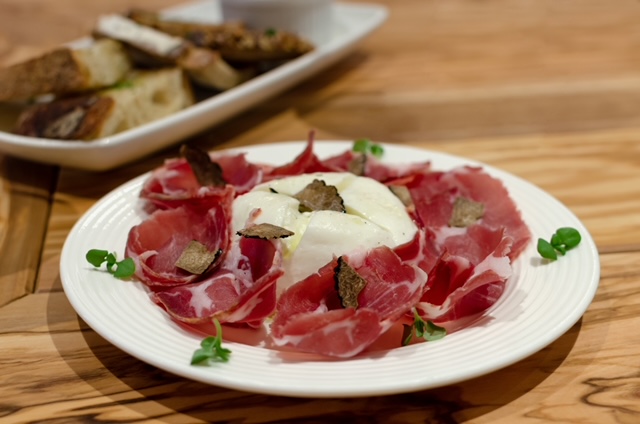 A variety of table sizes allow for sharing, whilst the large central bar is the perfect spot to enjoy an aperitivo and some wholewheat taralli (deliciously crunchy little snacks from Puglia made with white wine, flour and olive oil or traditional focaccia served piping hot from the oven.)
Rounding off this culinary experience is a concise wine list mainly comprising local vintages and an extensive cocktail collection. spearheaded of course by the perennially popular aperol Spritz.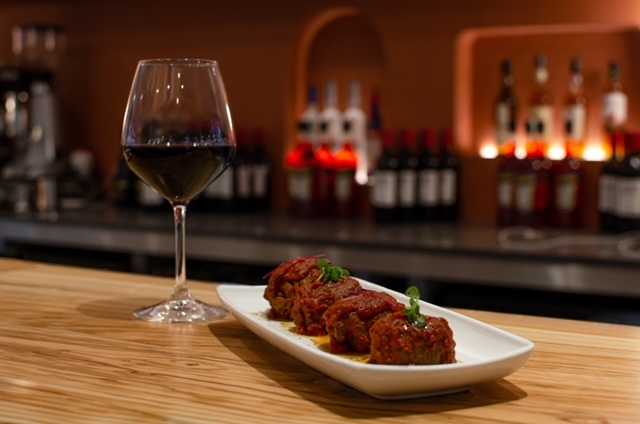 Pulia invites discerning diners to enjoy a taste of Southern Italian life, while savouring regional specialties and experiencing a warm welcoming and sophisticated atmosphere. The vibe in the restaurant is charming and relaxed, the service is excellent and the meal experience is relaxing.
The brand was founded in 2012 with the mission of introducing Apulian culinary traditions to the world. With a careful selection of ingredients and local producers, Pulia restaurants in London and Brindisi Italy, are ambassadors of tastes, flavours and traditions of south east Italy.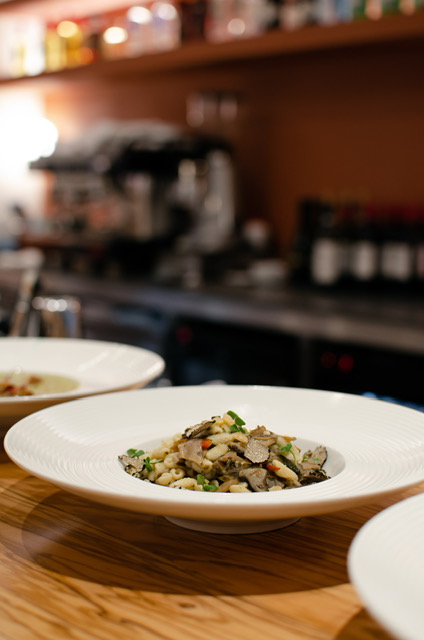 To ensure that it's menus are totally authentic, Pulia also collaborates with renowned Apulian chefs to recreate local recipes and dishes.